17 February 2015
A Whirlwind Tour of the Best Surf Schools
7 Great Surf Colleges in 5 Days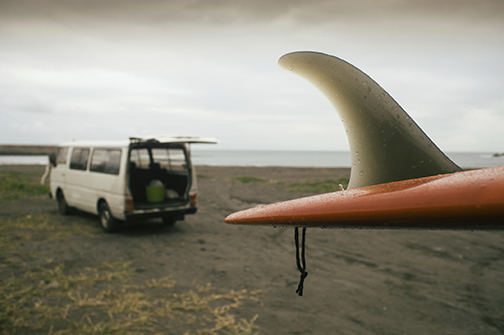 Spring break is around the corner and you're looking for a great education AND great surf. Which schools should you visit?
It's no surprise that eight of Surfer Magazine's top 10 surf colleges are in warmer climates. And while Hawaii is a little out of reach for a college tour, the good news is that we can get you to seven of these eight schools with a five-day whirlwind tour up the California Coast.
Read on for the itinerary, commentary and tour times.
---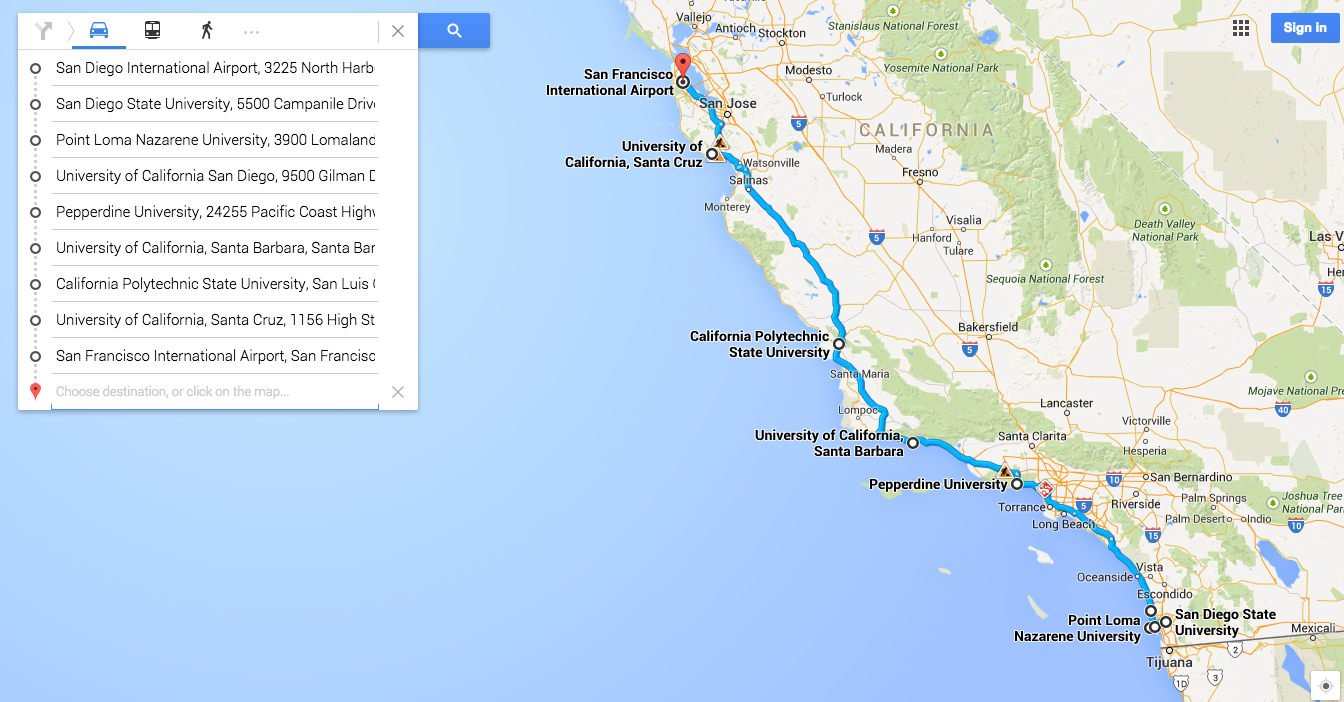 Tour Overview
Our itinerary assumes you arrive in San Diego on a Sunday evening and leave the following Friday evening from the San Francisco Bay Area. As can be seen in the map above, we're going to start south and work our way up the coast, with relatively short drives between destinations until the last stretch to Northern California.
We define a visit as staying for at least one information session and one campus tour. Though we've deliberately packed the itinerary tightly, feel free to spread things out or take parts out to your heart's content. Also, the itinerary provides some flexibility in how long you choose to spend at most of the campuses, and on most nights, where to spend it.
At the bottom of the page we've provided a link to the Google map for your to customize and save to your Google account, as well as a link to our College Tour Planner if you want to customize your own tour from several popular cities across the nation.
Day 1: San Diego State and Point Loma Nazarene University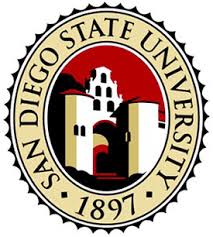 We start our tour in San Diego by catching the 9:30am tour and information session at our #9 school, San Diego State University (SDSU). Although SDSU is a few miles inland, there are a few good breaks within easy reach and admissions here is less competitive than the University of California schools on the list. Alums say that the accessibility of northern Baja (including Mexico) is a real plus.
After lunch, head west 20 minutes to the coastline and Point Loma Nazarene University (PLNU) for the 1:30pm tour. Ranked #2 on the list, PLNU is located on the bluffs above Sunset Cliffs and world class surf. As a Christian college so it may not be for you, but if it is, the proximity to these waves between classes is hard to beat!
Spend the night in San Diego.
Day 2: UC San Diego and Pepperdine University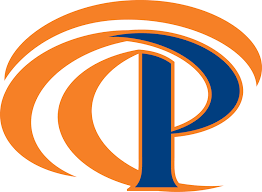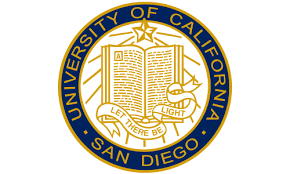 Day 2 begins with a visit to UC San Diego (UCSD), #3 on the list of great surf colleges and one of the world's top ranked national universities. Your tour starts at 10:00am, but we recommend arriving earlier for breakfast and a first look since you'll need to make a beeline for Pepperdine immediately after the tour.
If you've got the grades to get in, you can get a great education and access to great surf (Blacks) in one fell swoop. They even offer a class called The Physics of Surfing for you techies.
Once you've wrapped up at UCSD, hop in the car immediately and make drive up the coast to Malibu for the 2:00pm combo tour/information session at Pepperdine University. It's a bit tight timewise, but you'll be glad you did. Ranked #6 on the list of great surf colleges, Pepperdine is home to 3,500+ undergraduates, and easy access to First Point and several solid breaks within a ten minute drive make it a haven for long and short boarders alike.
Lots of options for where to spend the rest of your day and night. You can hang out in Malibu, head back south to Santa Monica (30 minutes), or make your way to Santa Barbara (1.25-1.5 hours). We recommend heading back to Santa Monica for the evening since you'll have plenty of time to hang out in Santa Barbara the following day.
Day 3: UC Santa Barbara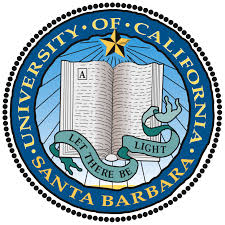 Day 3 is dedicated to Surfer Magazine's #1 surf college, UC Santa Barbara. Not only are Campus Point, Devereux and Sands across the street from the dorms, students here have 20 minute access to Rincon and Sandspit, and 30 minute access to Ventura and Point Conception for year-round breaks. Like UCSD, UCSB offers classes such as the Geography of Surfing, History of Surfing and Field Studies in Surfing to completely round out your schedule.
Grab the 11:00am admission presentation and noontime tour, which wraps up around 1:30pm. Depending on your preferences, you can spend the entire day and evening in Isla Vista, or grab lunch and head north afterwards to San Luis Obispo (1.5 hours) for tomorrow's visit to Cal Poly.
Day 4: Cal Poly San Luis Obispo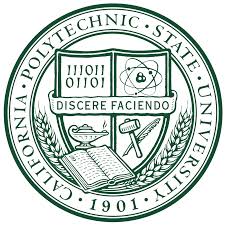 Cal Poly San Luis Obispo (SLO) ranks #7 on the list of great surf colleges. Join the 11am tour and 12:30pm information session. Nestled in between rolling green hills and a quick drive to the beach, SLO brings the best of your laid back lifestyle. If you're up for a bit of adventure, this place is for you! From Pismo to Cayucos and stretching up the seemingly endless coast, there are countless breaks to be explored. Pro tip: cruise the coast in search of uncrowded surf, you won't be disappointed!
When you're ready, head north up the coast for 2.5 hours to Santa Cruz. There's some great sightseeing to be had on your way up, so veer off your route to Monterey/Carmel for Point Lobos, 17 Mile Drive, a pilgrimmage to Pebble Beach (if you're a golfer too), and/or dinner.
Day 5: UC Santa Cruz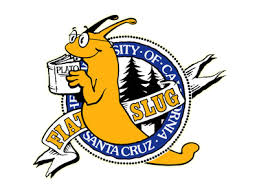 Your final day includes just one campus, the University of California at Santa Cruz (UCSC), with several choices of tour times depending on the time of year and how rushed you are to get home. We recommend the 9:30 am tour (2 hours) to give you the most flexibility and the best odds of avoiding rush hour traffic in the Bay Area if you want to head out that evening.
Ranked #4 on the list, UCSC offers a vibe that's distinctly different from its Southern California counterparts. After all, you know something has to be different when the school mascot is a banana slug! Though the climate is colder here than in SoCal, surfers claim the waves by UCSC are diverse, consistent and surfable 300+ days of the year.
Wrapping Up
There you have it, a whirlwind tour of 7 top surf colleges in 5 days! Please a chance to enjoy the California coastline.
Of course, there's no need to visit all of schools we've covered, much less in five days, so feel free to borrow and tweak our route plan by clicking on the view itinerary button below. And for those of you looking to create your own tour plan, click on the create tour button to let our college tour planner get you rolling.