20 December 2017
Class of 2022 Early Decision and Early Action Notification Dates
UPDATE #39 (12/20)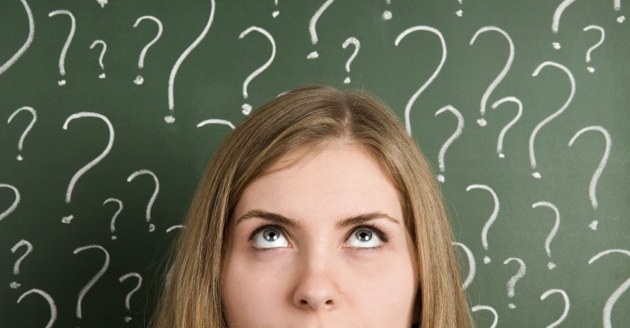 Here's our latest list of early decision and early action dates for the Class of 2022. As many of you know, schools often post results in advance of their "official" notification dates, so we've compiled the most recently updated dates for you here where available, as well as last year's notification dates for reference.
Case Western is set to announce today at 8pm ET (both EDI and EA). Colorado College (EA), Kalamazoo and the University of Michigan are on tap for Wednesday 12/20.
With ED/EA decisions released for virtually all of the schools we track, we'll call this 38th update our final one this season.
Good luck, seniors!
---
Class of 2022 Early Notification Dates
College Kickstart LLC
Institution
Notification Date
(Current Year)
Comments
Notification Date
(Last Year)
American University
mailed 12/15

Official (updated)

12/21
Amherst College
12/8 late in the day ET

Official (updated)

late 12/9
Babson College
12/12 4pm ET (ED)

Official (updated)

12/9 (ED), 12/16 (EA)
Barnard College
12/12 evening ET

Updated

12/13
Bates College
by 12/20

Official

12/17
Boston College
12/14 after 5:30pm ET

Official (updated)

12/15
Boston University
12/11

Official (updated)

12/12
Bowdoin College
12/15 7pm ET

Official (updated)

12/9 7pm ET
Brown University
12/14/6pm ET

Official

12/14 5pm ET
Bucknell University
12/13

Official

12/14
California Institute of Technology
12/9

Official (updated)

12/10
Carleton College
12/13 8pm CT

Updated

12/11 6pm CT
Carnegie Mellon University
12/10 early AM ET

Official (updated)

12/11
Case Western Reserve University
12/19 8pm ET (ED1/EA)

Official (updated)

12/19
Claremont McKenna College
12/15 after 5pm PT

Updated

12/15
Colby College
12/15

Official

12/15
Colgate University
12/13 evening ET

Official

mailed 12/12
College of William and Mary
12/6

Official (updated)

12/2
Colorado College
12/15 4pm MT (ED), 12/20 4pm MT (EA)

Official

12/15 for ED1, 12/20 for EA
Columbia University
12/14 after 7pm ET

Official (updated)

12/12 after 6pm ET
Connecticut College
12/15 7pm ET

Official (updated)

12/16 7pm ET
Cornell University
12/11

Official (updated)

12/8 beginning 5pm ET
Dartmouth College
12/14 4pm ET

Official

12/14
Davidson College
12/15 8pm ET

Official (updated)

12/14 9pm ET (ED I), 1/28 8am ET (ED II)
Dickinson College
12/12

Official (updated)

12/15
Duke University
12/14 7pm ET

Official (updated)

12/14 7pm ET
Emerson College
12/16 (EA)

Official (updated)

Emory University (Emory)
12/14 6pm ET

Official (updated)

12/15 6pm ET
Emory University (Oxford)
12/14 6pm ET

Official (updated)

12/15 6pm ET
Fairfield University
12/16

Official (updated)

Franklin and Marshall
mailed 12/13

Official (updated)

George Mason University
12/15

Official (updated)

George Washington University
12/14

Official (updated)

12/19 ED1, 2/13 ED2
Georgetown University
mailed 12/13

Official (updated)

mailed 12/13
Georgia Institute of Technology
1/13

Official

1/14
Grinnell College
12/8 5:30pm CT

Updated

12/12 6:15pm ET
Hamilton College
12/14 8pm ET

Official (updated)

12/14 8pm ET
Harvard University
12/12 after 7pm ET

Official (updated)

12/13
Harvey Mudd College
12/15

Official

12/15 6:15pm PT
Haverford College
12/13 7pm ET

Updated

12/15
Johns Hopkins University
12/15 3pm ET

Official (updated)

12/16 3pm ET
Kalamazoo College
12/20

Official (updated)

Kenyon College
12/15 6pm ET

Official (updated)

12/16 6pm CT
Lafayette College
12/15

Official (updated)

mailed week of 12/12
Lehigh University
12/14

Official (updated)

12/15
Loyola Marymount University
12/14

Official (updated)

Macalester College
12/10

Official (updated)

12/11
Middlebury College
12/9 8am ET

Updated

12/3
Miami University - Oxford
43084

Official (updated)

MIT
12/14 6:28pm ET

Official (updated)

12/15 6:28pm ET
Mount Holyoke College
12/14

Official (updated)

New York University
12/15 5pm ET

Official (updated)

12/15 5pm ET
North Carolina State
1/30

Official

1/21
Northeastern University
12/7 pm ET

Official (updated)

12/9 ED, 12/15 EA
Northwestern University
12/14

Official (updated)

12/14
Occidental College
12/15 6pm PT

Official (updated)

12/14
Pitzer College
12/15 5pm ET

Updated

12/16
Pomona College
12/8

Updated

12/9 5pm ET
Princeton University
12/13 after 3pm ET

Official (updated)

12/15 after 3pm ET
Rensselaer Polytechnic Institute
12/16

Official (updated)

Rice University
12/14

Updated

mid-December
Saint Anselm
mailed by 1/15

Official (updated)

Sarah Lawrence College
mailed 12/12

Official (updated)

Scripps College
12/15

Updated

mid-December
Smith College
12/14 5pm ET

Official (updated)

12/13
Southern Methodist University
12/15 7pm CT

Official (updated)

12/14 7pm CT (ED1), 12/16 7pm CT (EA)
Stanford University
12/8 4pm PT

Official (updated)

12/9 3pm PT
Swarthmore College
12/8 7pm ET

Official (updated)

12/9 6pm ET
Texas Christian University
12/1

Official (updated)

Trinity College
12/14 7pm ET

Official (updated)

12/14 pm
Tufts University
12/15 afternoon ET

Official (updated)

12/15
Tulane University
mailed 11/27 (EDI), 12/17 (EA)

Official (updated)

Union College
12/12 evening ET (EDI)

Updated

12/16
University of Chicago
12/18 late afternoon CT

Official (updated)

12/19 late afternoon CT
University of Georgia
11/17

Official (updated)

11/20
University of Illinois - Urbana Champaign
12/15 4pm CT

Official (updated)

University of Maryland - College Park
12/18

Official (updated)

University of Massachusetts - Amherst
commences mid-December, rolls through mid-January

Official (updated)

12/16
University of Michigan - Ann Arbor
12/20

Official (updated)

by 12/24
University of North Carolina - Chapel Hill
by 1/31

Official

1/27
University of Notre Dame
12/14

Official (updated)

12/12
University of Pennsylvania
12/13 7pm ET

Official (updated)

12/9 3pm ET
University of Richmond
mailed 12/15 (EDI), 1/20 (EA)

Official (updated)

mailed 12/9
University of Vermont
12/14 5pm ET

Official (updated)

University of Virginia
by 1/31

Official

1/25
Vanderbilt University
12/14 after 5:30pm CT

Official (updated)

12/15 after 5:30pm CT
Vassar College
12/11 close of business

Updated

12/12 close of business
Villanova University
12/15

Official (updated)

Virginia Polytechnic Institute
12/12 after 6pm ET

Official (updated)

Washington and Lee College
12/15 8pm ET

Official (updated)

Washington University at St. Louis
12/14

Official (updated)

12/9
Wellesley College
12/7 evening

Updated

12/8
Wesleyan University
12/13

Updated

12/10
Whitman College
mid-December

Official

12/14
Williams College
12/8 evening

Official (updated)

12/9 evening
Worcester Polytechnic Institute
12/18 5pm ET

Official (updated)

Yale University
12/14 evening ET

Official (updated)

12/15
Tags: American, Amherst, Barnard, Bates, Boston College, Boston University, Bowdoin, Brandeis, Brown, Bucknell, Caltech, Carleton, Case Western, Claremont McKenna, Class of 2022, Colby, Colgate, Colorado College, Columbia, Cornell, Dartmouth, Davidson, Duke, Early Action, Early Admission, Early Decision, Emory, George Washington, Harvard, Harvey Mudd, Haverford, Holy Cross, Johns Hopkins, Kenyon, Lafayette, Macalester, Michigan, Middlebury, MIT, NC State, Northeastern, Northwestern, Notre Dame, NYU, Occidental, Oxford at Emory, Pitzer, Pomona, Princeton, Restrictive Early Action, Rice, Santa Clara, Scripps, Single Choice Early Action, Smith, Stanford, Swarthmore, Tufts, UNC Chapel Hill, University of Chicago, University of Illinois at Urbana-Champaign, University of Pennsylvania, University of Richmond, University of Virginia, Vassar, Washington University in St Louis, Wellesley, Wesleyan, William & Mary, Williams, Yale