17 March 2020
Coronavirus Impact on Campus Visits
Update #17 (3/17 7:52am PT)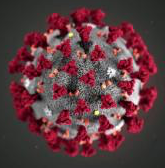 The Coronavirus outbreak has caused many colleges and universities to cancel campus tours, information sessions and other admission-related activities.
To make life easier for you as you plan your spring break travel, here's the latest status on campus visit availability for several popular colleges and universities we cover.
As you know, the situation changes rapidly so bookmark this page as we'll be updated statuses regularly.
Click on Continue Reading below for the list.
---
Campus Visit Cancellations due to Coronavirus
College Kickstart LLC
| Institution | Status | Last Checked | Link |
| --- | --- | --- | --- |
| American University | Canceled until further notice | 3/16 12:35pm PT | |
| Amherst College | Canceled until at least 5/1 | 3/9 | |
| Babson College | Canceled until end of March | 3/12 1:38pm PT | |
| Barnard College | Canceled until end of March | 3/9 | |
| Bates College | Canceled through 5/17 | 3/13 12:37pm PT | |
| Boston College | Canceled through 6/9 | 3/11 3:46pm PT | |
| Boston University | Canceled 3/16 through 5/1 | 3/11 11:13am PT | |
| Bowdoin College | Canceled effective 3/14 | 3/11 7:59am PT | |
| Brandeis University | Canceled effective 3/16 | 3/11 3:47pm PT | |
| Brown University | Canceled effective 3/11 and at least until mid-April | 3/10 1:30pm PT | |
| Bryn Mawr College | Canceled through 4/30 | 3/16 12:39pm PT | |
| Bucknell University | Canceled through 3/29 | 3/12 1:12pm PT | |
| Caltech | Canceled as of 3/6 | 3/9 | |
| Carleton College | Canceled as of 3/14 through at least 5/4 | 3/12 7:08am PT | |
| Carnegie Mellon University | Canceled until further notice | 3/11 3:49pm PT | |
| Case Western Reserve University | Canceled through 4/30 | 3/12 1:14pm PT | |
| Chapman University | Canceled effective 3/16 | 3/13 8:25am PT | |
| Claremont McKenna College | Effective 3/11, all campus tours and class visits suspended; information sessions suspended effective 3/16 | 3/10 7:36pm PT | |
| Colby College | Canceled through 5/31 | 3/12 1:16pm PT | |
| Colgate University | Canceled until at least 4/10 | 3/13 8:30am PT | |
| College of William & Mary | Canceled through 4/3 | 3/11 3:50pm PT | |
| Colorado College | Canceled 3/16 through 4/22 | 3/10 7:16pm PT | |
| Columbia University | Canceled until further notice | 3/9 | |
| Connecticut College | Canceled until further notice | 3/11 11:44pm PT | |
| Cornell University | Canceled until 4/15 | 3/9 | |
| Dartmouth College | Canceled through 4/30 | 3/16 12:34pm PT | |
| Davidson College | Canceled effective 3/16 | 3/12 12:53pm PT | |
| Duke University | Canceled through at least mid-May | 3/16/12:43pm PT | |
| Elon University | Canceled through 4/30 | 3/17 7:50am PT | |
| Emory University | Canceled effective 3/14 | 3/12 12:55pm PT | |
| Franklin & Marshall College | Canceled through 4/5 | 3/13 1:33pm PT | |
| George Washington University | Canceled from 3/23 through 4/5 | 3/11 11:48pm PT | |
| Georgetown University | Canceled until further notice | 3/11 8:08am PT | |
| Georgia Institute of Technology | Canceled through 3/29 | 3/13 1:34pm PT | |
| Grinnell College | Canceled through May | 3/10 1:16pm PT | |
| Hamilton College | Canceled effective 3/13 through 4/30 | 3/16 12:45pm PT | |
| Harvard University | Canceled effective 3/10 | 3/10 1:51pm PT | |
| Harvey Mudd College | Canceled for remainder of semester | 3/9 | |
| Haverford College | Canceled through 4/5 | 3/11 11:33am PT | |
| Johns Hopkins University | Canceled through 4/12 | 3/11 7:40am PT | |
| Kenyon College | Canceled through 4/5 | 3/10 7:25pm PT | |
| Lafayette College | Canceled from 3/14 through 4/5 | 3/11 3:59pm PT | |
| Lehigh University | Canceled through 5/1 | 3/13 8:17am PT | |
| Macalester College | Canceled until further notice | 3/14 8:35am PT | |
| Middlebury College | Canceled until further notice | 3/10 1:05pm PT | |
| MIT | Canceled through 5/15 | 3/9 | |
| Mount Holyoke College | Canceled through 5/5 | 3/13 1:39pm PT | |
| NYU | Canceled 3/11 through April | 3/16 12:47pm PT | |
| Northeastern University | Canceled 3/16 through 5/1 | 3/12 1:00pm PT | |
| Northwestern University | Canceled through 4/18 | 3/16 12:48pm PT | |
| Oberlin College | Canceled from 3/13 through 3/25 | 3/11 4:05pm PT | |
| Occidental College | Canceled until further notice, will reassess 4/3 | 3/16 12:49pm PT | |
| Pitzer College | Canceled 3/16 through mid-April | 3/11 4:07pm PT | |
| Pomona College | Beginning 3/10, all canceled until 4/30 with exception of info sessions scheduled 3/10-13 | 3/9 | |
| Princeton University | Canceled | 3/9 | |
| Rice University | Canceled until 4/30 | 3/9 | |
| Santa Clara University | Canceled from 3/16 through at least 4/13 | 3/13 10:09am PT | |
| Scripps College | Canceled effective 3/11 | 3/10 3:07pm PT | |
| Smith College | Canceled 3/16 to 5/1 | 3/12 7:18am PT | |
| Stanford University | Canceled effective 3/16 | 3/9 | |
| Swarthmore College | Canceled through 4/17 | 3/11 1:37pm PT | |
| Trinity College | Canceled until further notice | 3/12 7:18am PT | |
| Tufts University | Canceled through 4/30 | 3/10 7:20pm PT | |
| Tulane University | Canceled through 4/15, currently limited to 50 attendees between 4/16 - 4/30 | 3/17 7:52am PT | |
| UC Berkeley | Canceled through 3/28 | 3/12 1:33pm PT | |
| UC Davis | Canceled through 4/30 | 3/16 12:55pm PT | |
| UC Irvine | Canceled until further notice | 3/11 11:56pm PT | |
| UCLA | Campus tours not available through 4/12 | 3/11 7:49am PT | |
| UC Merced | Canceled until further notice | 3/17 7:52am PT | |
| UC Riverside | Canceled through Spring 2020 | 3/11 11:56pm PT | |
| UC San Diego | Canceled until further notice | 3/13 8:23am PT | |
| UC Santa Barbara | Campus presentations scheduled between 3/16 and 3/26 have been canceled, tours still offered | 3/12 7:21am PT | |
| UC Santa Cruz | Canceled through at least 4/20 | 3/12 7:21am PT | |
| University of Chicago | Canceled effective 3/16 through 5/3 | 3/12 1:44pm PT | |
| University of Michigan | Canceled from 3/12 through April | 3/16 12:57pm PT | |
| University of North Carolina | Canceled through 5/8 | 3/11 11:35pm PT | |
| University of Notre Dame | Canceled until further notice | 3/12 7:21am PT | |
| University of Pennsylvania | Canceled 3/16 through the end of spring semester | 3/12 7:21am PT | |
| University of Richmond | Canceled through 4/3 | 3/13 8:23am PT | |
| University of Southern California | Canceled through 3/29 | 3/11 5:44pm PT | |
| University of Texas - Austin | Canceled until further notice | 3/12 7:21am PT | |
| University of Virginia | Canceled until further notice | 3/11 4:11pm PT | |
| Vanderbilt University | Canceled through 4/30 | 3/16 12:58pm PT | |
| Vassar College | Canceled until further notice | 3/11 4:11pm PT | |
| Villanova University | Canceled until further notice | 3/11 4:12pm PT | |
| Washington University in St. Louis | Canceled until further notice | 3/11 4:12pm PT | |
| Wellesley College | Canceled until further notice | 3/12 1:10pm PT | |
| Wesleyan University | Canceled until further notice | 3/11 12:46pm PT | |
| Williams College | Canceled until further notice | 3/9 | |
| Yale University | Canceled until further notice | 3/9 | |
Tags: American, Amherst College, Barnard, Bates, Boston College, Boston University, Bowdoin, Brandeis, Brown, Bryn Mawr, Bucknell, Caltech, Carleton, Carnegie Mellon, Case Western, Claremont McKenna, Class of 2025, Colby, Colgate, Colorado College, Columbia, Connecticut College, Cornell, Dartmouth, Davidson, Duke, Emory, Franklin & Marshall, George Washington, Georgetown, Georgia Tech, Grinnell, Hamilton, Harvard, Harvey Mudd, Haverford, Johns Hopkins, Kenyon, Lafayette, Lehigh, Macalester, Michigan, Middlebury, MIT, Mount Holyoke, Northeastern, Northwestern, Notre Dame, NYU, Oberlin, Occidental, Pitzer, Pomona, Princeton, Rice, Santa Clara, Scripps, Smith, Stanford, Swarthmore, Trinity College, Trufts, Tulane, UC Berkeley, UCLA, University of Pennsylvania, University of Richmond, USC, UT Austin, Vanderbilt, Vassar, Villanova, Washington University in St Louis, Wellesley, Wesleyan, William & Mary, Williams, Yale