Avoid surprises, manage expectations and recover time to advise
Delivering high quality college planning just got a lot easier.
Using the latest admissions data, College Kickstart empowers your students to take charge of their college plans while keeping you in the loop every step of the way.
It's incredibly easy to use, tuned to each student's list of schools and academic credentials, and helps you bridge the gap between "colleges I'm thinking about" and "colleges I'm applying to."
There's simply no better way to avoid surprises, manage expectations and free up time to do what you do best: advise!
---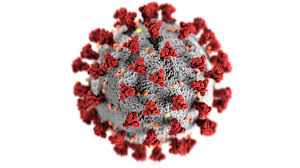 COVID-Ready
COVID-19 continues to introduce tremendous uncertainty to college admissions as we know it.
As colleges retool requirements and processes in response, how will you keep up with it all?
Put College Kickstart to work for you. We'll help you stay abreast of key changes and more importantly, the implications for your students. Which colleges have reverted back to the SAT/ACT and have stayed test-optional? Tracked. Have colleges under consideration introduced virtual interviews? Covered. Will applying test-optional help or hurt your chances of admission? We'll analyze it for you.
It's an essential way to manage uncertainty and keep anxiety levels in check.
---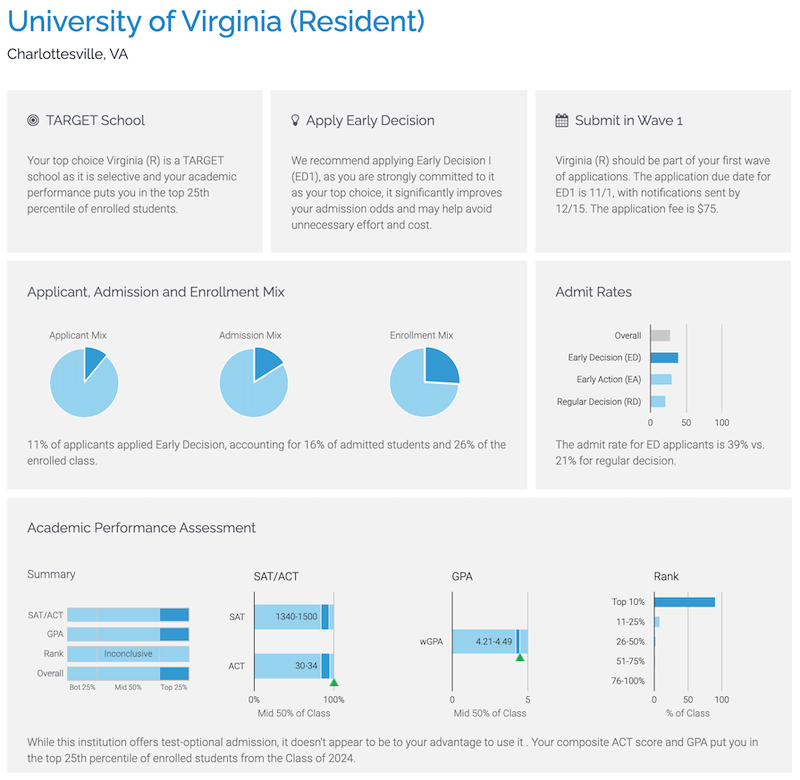 Enriched admissions data
If your students are applying to schools like Boston University, NYU, Northeastern or Tulane, you've seen firsthand why you can't afford to rely on stale admissions data to guide your plans.
College Kickstart helps you stay on top of the changes and minimize surprises. We start with the Common Data Set as our foundation, and enrich it in several ways to make sure you're working with the latest and most complete data available. We scour institutional research websites, news releases and other credible sources to track current year early and regular admission rates, key application requirements, affordability data, and even admission rates for 350 departments across 50+ popular institutions such as Cornell, Tufts, Carnegie Mellon, Georgia Tech, UCLA and the University of Virginia.
Spend less time data hunting and more time being your student's college whisperer.
---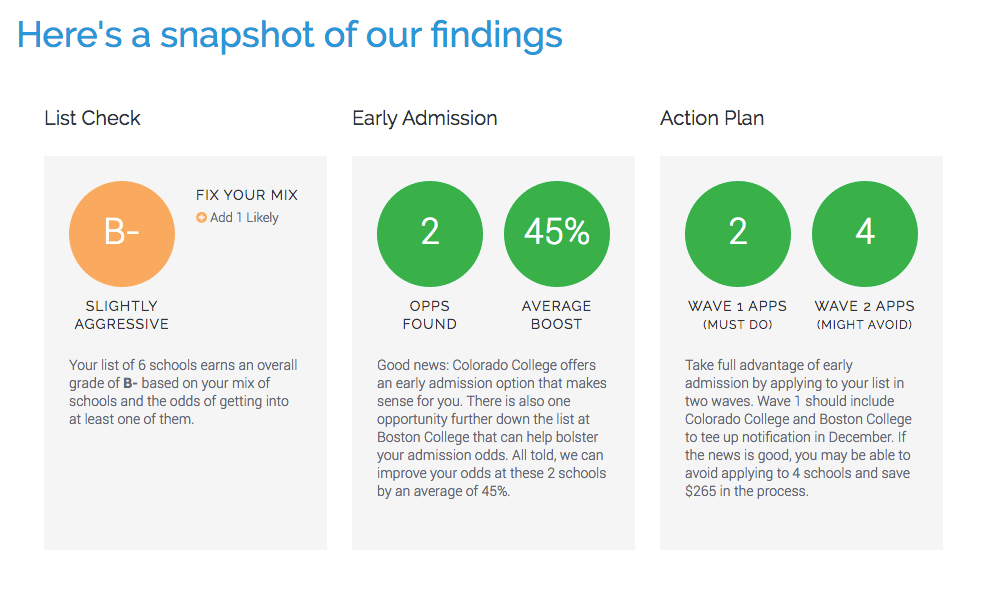 Empowered students
College Kickstart not only keeps vigil on the data for you, it also empowers your students to take greater ownership of their college plans.
Given a list of schools they have in mind and their academic credentials, we'll help:
Ensure their lists are balanced and set up for success
Capitalize on early admission opportunities
Minimize wasted effort along the way
Track key application requirements
Consider affordability as part of the plan
Better yet, plans are automatically updated each time the student's list of schools or academic profile changes.
It's incredibly easy to use and a far better way to get and stay organized.
---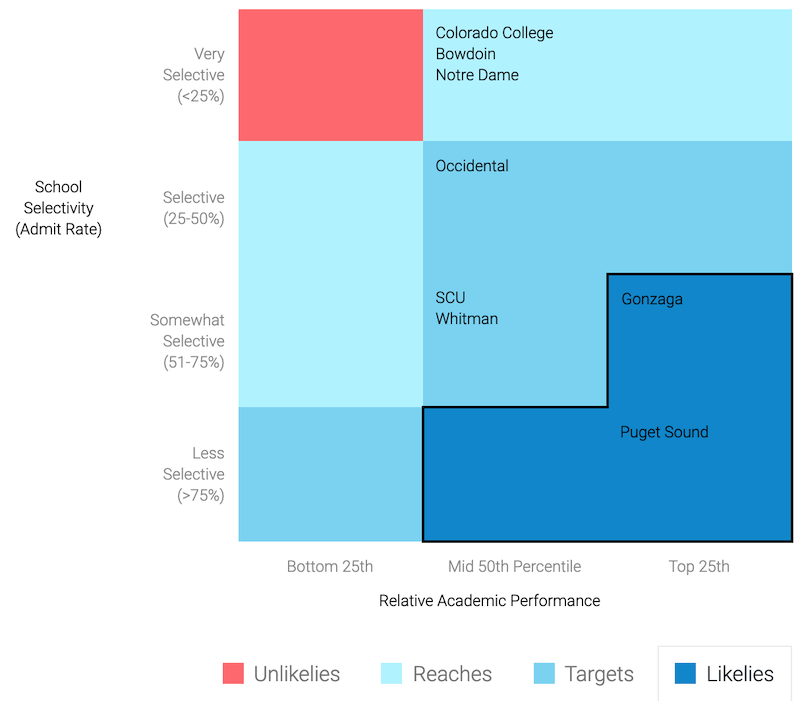 Better aligned expectations
Managing student/parent expectations is always a delicate task.
Let us relieve some of the stress by providing hard data to support what you know instinctively. Our objective, data-driven approach takes the emotion out of the equation and lets you spend less time being the bearer of bad news and more time on setting up your students for success.
Better yet, with our local context option enabled, you'll be able to leverage your high school's historical admissions data to drive how schools are categorized in College Kickstart. It's a powerful way to reflect the admissions "bump" you've developed with particular institutions over the years.
---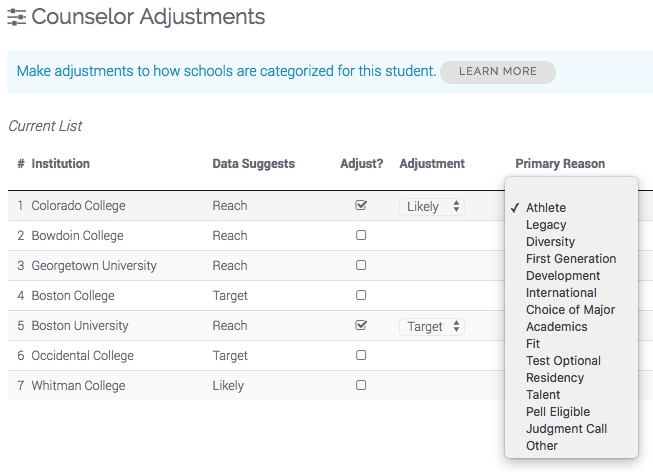 Counselor control
When the hard data isn't fully accounting for an applicant's special talents or circumstances, stay in control with our counselor adjustments feature.
Counselor adjustments allow you to adjust how schools should be categorized for a particular student, making it easy to incorporate qualitative factors into list assessments.
It's a terrific way to handle applicants with hooks, applicants applying to highly selective majors and/or applicants with inconsistent academic credentials.
---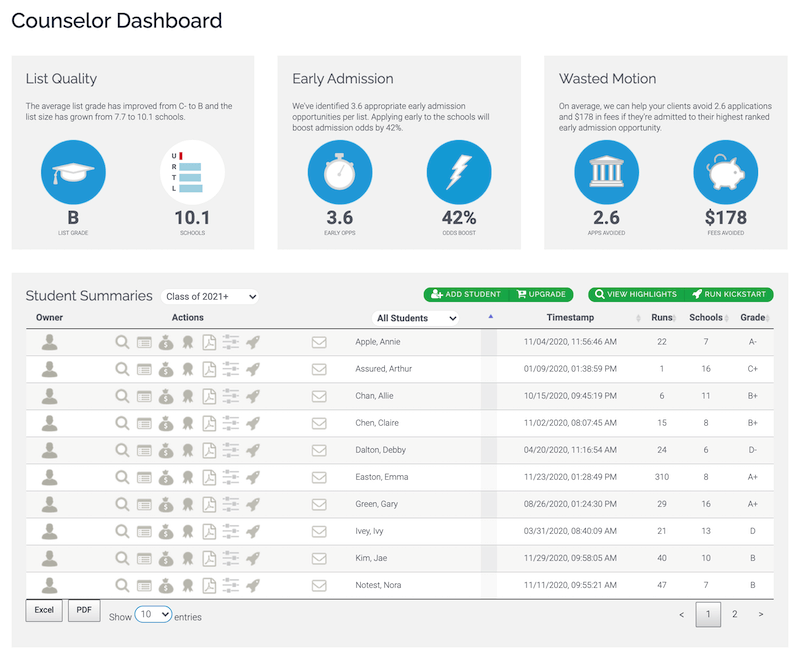 More time to advise
Less time keeping vigil on the data and implications for your students means more time to do what you do best: advise.
Our counselor dashboard makes it easy to track the latest plans and activity history for each student under your charge. You'll have one-click access to:
Plan summaries
Key application requirements
Need-based financial aid ratings
Merit-based financial aid ratings
You'll also be able to track the impact you're having on list quality, early admission and wasted motion and quickly identify students who need more attention.
---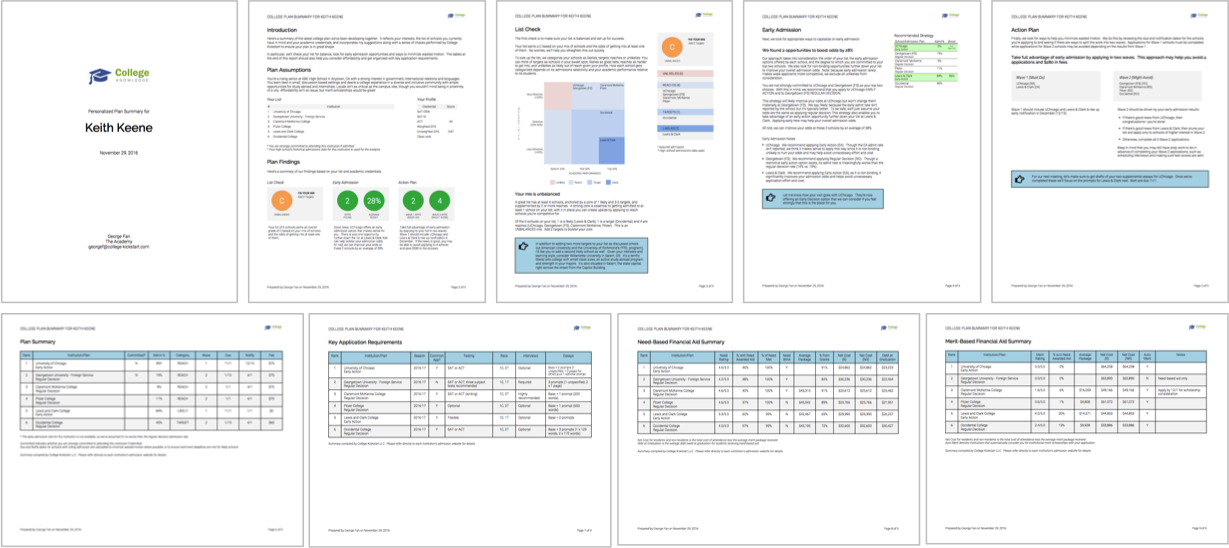 Audit trail
In search of an easier way to document progress with students and parents?
Our personalized plan reporting feature makes it easy to create professional quality deliverables to document progress and guide students forward. The report closely follows the structure of our web application and may be customized with your school logo and tailored commentary for each student.
Whether you use it after the first meeting, before the summer kicks in or in the early fall as you finalize plans, it's a terrific way to create an audit trail and ensure students are on the right track.
---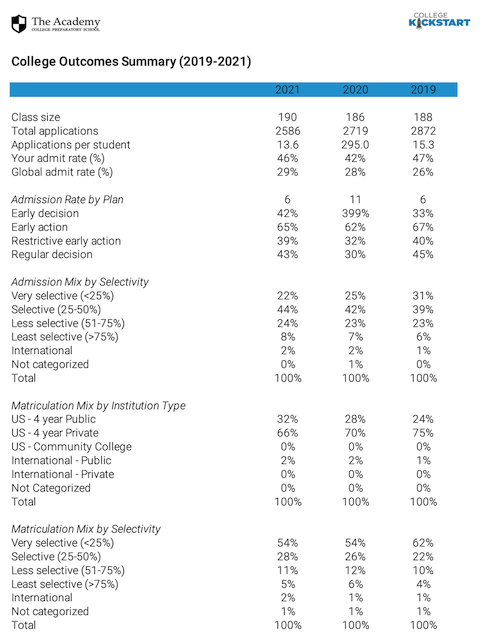 Streamlined board reporting
Outcome reports simplify the task of board reporting. You'll be able to import student outcomes, generate admission and matriculation summaries, compare school results to the latest national data and rankings, and even analyze results by quintile.
If you track outcomes directly within College Kickstart, you'll even be able to track admission rates by school category (e.g likelies, targets, reaches and unlikelies) as well as by student preference (top 1/2/3 choice)
All reports can be generated as PDFs or exported to Excel for additional spreadsheet jockeying.
---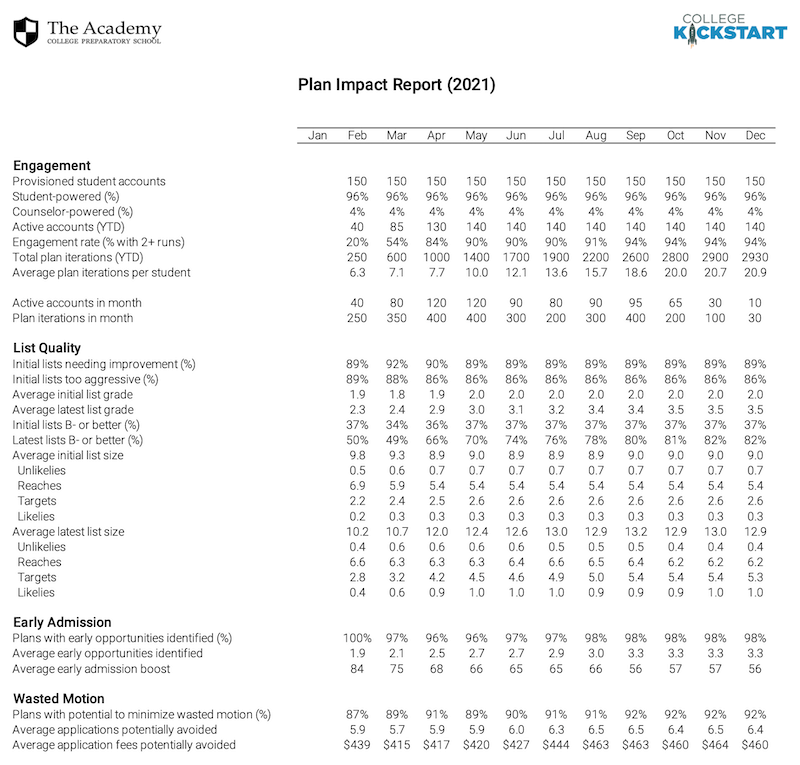 Plan impact reporting
Of course, it's not just about outcomes, it also about the journey to get there. College Kickstart makes it possible to track the impact you've had on that journey through our plan impact report. You'll be able to track student engagement levels and the impact you're having on list quality, early admission and wasted motion.
---

Works the way you work
Use College Kickstart in the way you feel most comfortable. Plans can be driven by you, the student, or begin with you and passed to the student when you deem them ready. Better yet, you can decide on an individual student-by-student basis when to pass control, if ever.
---
In the words of our customers
Private high schools are known for their stellar college admission teams. Their work and results are one of the important factors families consider when they select a priviate school.
We're honored and proud to work with some of the best college counseling teams in the country.
"College Kickstart was the best investment we ever made for our community and staff — it's worth every penny!"

Cyndy Crum
Director of College Counseling
Episcopal Academy

"College Kickstart helps take the sting out of delivering the news that a student may, for example, have too many reaches in his or her list. It provides an objective third-party evaluation of each student's college list based on real admissions data."

Amelia Johnson
Director of College Advising
Indian Springs School

"Having the College Kickstart reports to help me prepare for my board report was a lifesaver. Instead of spending time on data collection, I was able to focus on the key messages I wanted to convey based upon the data that was in these reports.

Lauren Lieberman
Director of College Counseling
Shady Side Academy

"We surveyed the senior class and asked them specifically about College Kickstart, and how well informed they felt about expectations and information. 100% of them felt well informed and 89% of them said College Kickstart was a really helpful tool in their process."

Gabrielle Dorsey
Former Director of College Guidance
The Archer School for Girls

"We want to minimize the uncertainty that can surround the college selection process and empower our students to be the driver of their own journey. College Kickstart meshes perfectly with our philosophy and complements our existing tools such as Naviance."

Amy Selinger
Director of College Counseling
Buckingham, Browne & Nichols School

"Quite possibly the most invaluable tool in my counseling arsenal, College Kickstart has transformed my list strategy conversation with students. Simple and easy to use, its robust and accurate admissions data takes the guesswork out of building a balanced list for my students. Perhaps more importantly, it also helps facilitate conversations regarding need and merit aid as well as helping students navigate the nebulous practice of demonstrated interest. Kickstart has improved my efficiency and allowed me to better serve a growing caseload of students and has been instrumental in my students connecting the dots between how their efforts in the classroom translate into opportunities for college admission across a spectrum of right-fit schools. George and his team provide excellent customer service and have an uncanny ability to anticipate counselors' needs and develop their tools accordingly. I can't recommend this service enough."

Liz Tyng
Director of College Counseling
Dunn School