02 June 2015
Affordable Alternatives to California Public Universities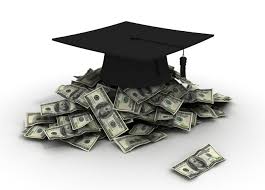 If you're a California resident with financial need, don't assume that it's always cheaper to attend a University of California or Cal State University campus.
Depending on your academic credentials and financial situation, there may be many excellent private school options to consider. Read on to see our list of 50+ affordable alternatives to UC/CSU campuses.
---
Methodology and Use
Here's how we came up with our list:
We use "indebtedness" — the average loan balance a student with demonstrated financial need carries at graduation — as our way of measuring affordability. It's not perfect—your actual aid package will vary based on your specific financial situation—but we like it because it gives you a sense for how much your education is likely going to put you in debt once you've graduated. Indebtedness is widely reported via the Common Data Set.
We capped the list by looking for the University of California or Cal State University campus with the highest indebtedness. This turned out to be San Jose State University, where graduates that have taken a loan leave with an average loan balance of $23,467.
We then pulled from our coverage universe (270+ institutions) the list of private schools with indebtedness values lower than this amount. The result: our list 51 schools.
While the list isn't exhaustive and only reflects averages, it should prove a useful way to uncover possibilities you might not have considered before. To this end, we've included mid-50th percentile SAT and ACT ranges, the admission rate and a link to each school's website for each school on the list. Good luck!
NOTE: For those of you using College Kickstart, simply check the "Low Indebtedness" box in MixFixer™ to factor these schools into your college plans.
Affordable Alternatives to California Public Universities
College Kickstart LLC
| Institution | Debt | Mid 50 SAT (CR+M) | Mid 50 ACT | Admit % | Link |
| --- | --- | --- | --- | --- | --- |
| Berea | $6,186 | 1020-1226 | 22-27 | 34% | |
| Princeton | $6,600 | 1400-1600 | 31-35 | 7% | |
| Caltech | $12,104 | 1500-1600 | 34-35 | 9% | |
| Williams | $12,627 | 1350-1510 | 31-33 | 19% | |
| Wellesley | $12,956 | 1290-1480 | 30-33 | 30% | |
| Brigham Young | $14,021 | 1150-1370 | 27-31 | 47% | |
| Amherst | $14,490 | 1350-1550 | 30-34 | 14% | |
| Yale | $14,853 | 1410-1600 | 31-35 | 6% | |
| Harvard | $15,117 | 1410-1600 | 32-35 | 6% | |
| Haverford | $15,540 | 1330-1490 | 31-34 | 25% | |
| Olin | $16,092 | 1410-1550 | 32-34 | 12% | |
| Pomona | $16,273 | 1380-1540 | 31-34 | 12% | |
| Grinnell | $16,315 | 1290-1500 | 30-33 | 28% | |
| Vassar | $16,365 | 1320-1490 | 30-33 | 24% | |
| Dartmouth | $17,171 | 1360-1550 | 30-34 | 12% | |
| Soka | $17,439 | 1090-1370 | 24-29 | 43% | |
| Barnard | $17,660 | 1250-1440 | 28-32 | 24% | |
| Middlebury | $17,975 | 1260-1470 | 30-33 | 17% | |
| Carleton | $18,302 | 1320-1510 | 30-33 | 23% | |
| Bates | $18,929 | 1280-1430 | 29-32 | 25% | |
| Hamilton | $18,941 | 1310-1470 | 30-33 | 26% | |
| MIT | $19,064 | 1440-1590 | 33-35 | 8% | |
| Whitman | $19,147 | 1200-1430 | 28-32 | 41% | |
| Reed | $19,151 | 1290-1480 | 29-33 | 39% | |
| Stanford | $19,230 | 1380-1570 | 31-34 | 5% | |
| University of Pennsylvania | $19,264 | 1360-1550 | 31-34 | 10% | |
| College of the Atlantic | $19,285 | 1100-1340 | 26-30 | 71% | |
| Pitzer | $19,422 | 1240-1430 | n/a | 13% | |
| Colorado College | $19,766 | 1250-1460 | 28-32 | 18% | |
| Northwestern | $19,864 | 1390-1560 | 31-34 | 13% | |
| Sarah Lawrence | $19,922 | 1160-1380 | 27-32 | 53% | |
| Scripps | $20,060 | 1260-1460 | 28-33 | 27% | |
| Kenyon | $20,323 | 1230-1420 | 28-32 | 25% | |
| Hampshire | $20,432 | 1110-1360 | 25-30 | 67% | |
| Vanderbilt | $20,790 | 1430-1580 | 32-34 | 13% | |
| Boston College | $21,139 | 1270-1460 | 30-33 | 34% | |
| Sewanee | $21,277 | 1130-1360 | 26-30 | 65% | |
| Colgate | $21,405 | 1280-1470 | 29-32 | 26% | |
| Cornell | $21,411 | 1330-1510 | 30-34 | 14% | |
| Swarthmore | $21,866 | 1360-1540 | 29-34 | 17% | |
| Colby | $21,958 | 1230-1430 | 28-32 | 28% | |
| Davidson | $22,000 | 1230-1440 | 28-32 | 22% | |
| Rice | $22,241 | 1390-1550 | 31-34 | 15% | |
| Georgetown | $22,464 | 1320-1520 | 30-33 | 17% | |
| Bucknell | $22,500 | 1210-1400 | 28-32 | 31% | |
| University of RIchmond | $22,550 | 1220-1430 | 29-32 | 32% | |
| Skidmore | $22,887 | 1130-1350 | 25-30 | 37% | |
| Wesleyan | $22,959 | 1290-1480 | 29-33 | 24% | |
| Washington University in St. Louis | $23,082 | 1420-1570 | 32-34 | 17% | |
| Washington and Lee | $23,224 | 1320-1460 | 30-33 | 19% | |
| Claremont McKenna | $23,232 | 1350-1520 | 30-33 | 11% | |
Tags: Amherst, Barnard, Bates, Berea, Boston College, Bucknell, BYU, Caltech, Carleton, Claremont McKenna, Colby, Colgate, College of the Atlantic, Colorado College, Cornell, Dartmouth, Davidson, Florida State, Georgetown, Grinnell, Hamilton, Hampshire, Harvard, Haverford, Kenyon, Middlebury, MIT, NC State, Northwestern, Olin, Oregon State, Pitzer, Pomona, Princeton, Reed, Rice, Sarah Lawrence, Scripps, Sewanee, Skidmore, Soka, Stanford, SUNY - ESF, SUNY - Geneseo, Swarthmore, University of Florida, University of Pennsylvania, University of Richmond, University of Utah, University of Virginia, University of Washington, Vanderbilt, Vassar, Washington University in St Louis, Wellesley, Wesleyan, Whitman, Williams, Yale