16 May 2020
Class of 2024 Admission Results
UPDATE #33 (5/16)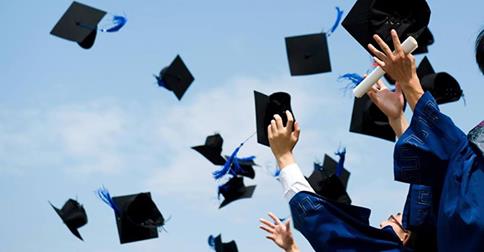 Here's our initial list of reported overall admission rates for the Class of 2024. Results are now available for American University, Amherst College, Barnard College, Boston College, Boston University, Bowdoin, Brown, Caltech, Carleton, Colby, Colorado College, Columbia, Dartmouth, Davidson, Duke, Emory, Georgetown, George Washington University, Georgia Tech, Harvard, Johns Hopkins, Macalester, Middlebury, MIT, NYU, Northeastern, Northwestern, Notre Dame, NYU, Oxford College at Emory, Princeton, Rice, Swarthmore, Tufts, Tulane, University of Chicago, University of Florida, University of Georgia, University of Pennsylvania, University of Southern California, University of Virginia, Vanderbilt, Villanova, Washington University in St. Louis, Wellesley Wesleyan and Yale. Latest year application totals are available for many more.
Bookmark this page as we'll update frequently as more institutions report results.
Click Continue Reading for the list.
---
Class of 2024 Overall Admission Rates
College Kickstart LLC
| Institution | Applied | Admitted | Rate | Link |
| --- | --- | --- | --- | --- |
| American | 20,072 | 7,526 | 37% | Link |
| Amherst | 10,601 | 1,248 | 12% | Link |
| Barnard | 9,411 | 1,022 | 11% | Link |
| Bates | 7,695 | | | Link |
| Boston College | 29,400 | 6,909 | 24% | Link |
| Boston University | 60,961 | 11,278 | 19% | Link |
| Bowdoin | 9,402 | 780 | 8% | Link |
| Brown | 36,794 | 2,533 | 7% | Link |
| Caltech | 8,008 | 520 | 6% | Admissions |
| Carleton | 6,893 | 1,384 | 20% | Link |
| Colby | 13,922 | 1,307 | 9% | Link |
| Colorado College | | | 13% | Admissions |
| Columbia | 40,084 | 2,465 | 6% | Link |
| Dartmouth | 21,394 | 1,881 | 9% | Link |
| Davidson | | | 19% | Link |
| Duke | 39,783 | 3,057 | 8% | Link |
| Emory | 28,209 | 4,827 | 17% | Link |
| Emory (Oxford) | 16,679 | 3,789 | 23% | Link |
| Olin | 910 | | | Link |
| George Washington | 26,804 | 10,374 | 39% | Link |
| Georgetown | 21,318 | 3,309 | 16% | Admissions |
| Georgia Tech | 45,199 | 9,169 | 20% | Admissions |
| Harvard | 40,248 | 1,980 | 5% | Link |
| Johns Hopkins | 29,655 | 2,604 | 9% | Link |
| Macalester | 6,367 | 2,356 | 37% | Link |
| Middlebury | 9,165 | 2,228 | 24% | Link |
| MIT | 20,075 | 1,457 | 7% | Link |
| NYU | 85,000 | 13,000 | 15% | Link |
| NC State | 31,000 | | | Link |
| Northeastern | 64,000 | 12,160 | 19% | Admissions |
| Northwestern | 39,261 | 3,542 | 9% | Link |
| Pomona | | 745 | | Link |
| Princeton | 32,836 | 1,823 | 6% | Link |
| Rice | 23,443 | 2,346 | 10% | Link |
| Swarthmore | 11,600 | 1,023 | 9% | Link |
| Tufts | 23,127 | 3,469 | 15% | Link |
| Tulane | 44,000 | 4,840 | 11% | Link |
| UChicago | 34,400 | 2,133 | 6% | Link |
| Florida | 49,401 | 14,561 | 29% | Link |
| Georgia | 28,524 | 13,131 | 46% | Link |
| Notre Dame | 21,270 | 3,507 | 16% | Link |
| UPenn | 42,205 | 3,404 | 8% | Link |
| USC | 60,000 | 9,500 | 16% | Link |
| Virginia | 40,839 | 8,420 | 21% | Link |
| Vanderbilt (RD) | 32,376 | 2,907 | 9% | Link |
| Vassar | 8,663 | 2,055 | 24% | Link |
| Villanova | 22,049 | 6,394 | 29% | Admissions |
| WUSTL | 27,900 | 3,561 | 13% | Link |
| Wellesley | 6,627 | 1,259 | 19% | Link |
| Wesleyan | 12,752 | 2,531 | 20% | Link |
| Williams | | 1,250 | | Link |
| Yale | 35,220 | 2,304 | 7% | Link |
Tags: American, Amherst, Barnard, Boston College, Boston University, Bowdoin, Brown, Carleton, Class of 2024, Colby, Colgate, Colorado College, Columbia, Duke, Emory, Fairfield, Fordham, Franklin & Marshall, George Washington, Georgetown, Georgia Tech, Hamilton, Harvard, Harvey Mudd, Haverford, Johns Hopkins, Lehigh, Macalester, Middlebury, MIT, Mount Holyoke, Northeastern, Northwestern, Notre Dame, NYU, Oxford at Emory, Pitzer, Princeton, Rice, Santa Clara, Scripps, Swarthmore, Tufts, Tulane, UC Berkeley, UC Davis, UC Irvine, UC Merced, UC Riverside, UC San Diego, UC Santa Barbara, UC Santa Cruz, UCLA, UNC Chapel Hill, University of Chicago, University of Florida, University of Georgia, University of Miami, University of Pennsylvania, University of Virginia, USC, Vanderbilt, Vassar, Villanova, Washington and Lee, Washington University in St Louis, Wellesley, Wesleyan, William & Mary, Williams, Yale