10 February 2015
College Applicant Trends
Insights from UCLA survey of 150,000+ college freshmen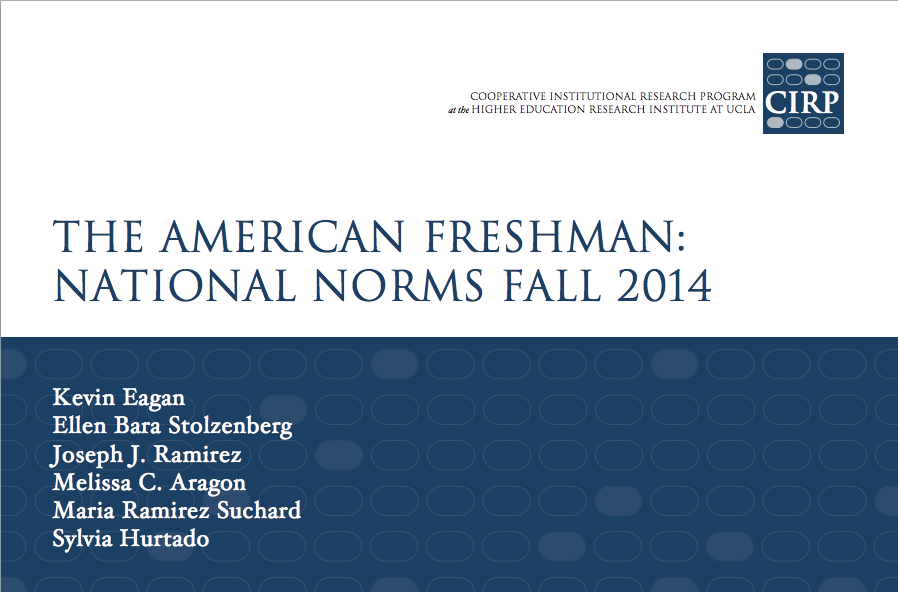 The Higher Education Research Institute at UCLA recently published The American Freshman: National Norms Fall 2014, a survey of 150,000+ first-time, full-time students at over 200 four-year U.S colleges and universities.
The study covers a broad range of topics, including college admissions. What's clear is that students are applying to more schools than ever, they're getting into their top choice schools less frequently, and that early admission is becoming a very important consideration in choosing colleges.
Click on the Continue Reading link below details.
---
Fewer students report getting into their top choice schools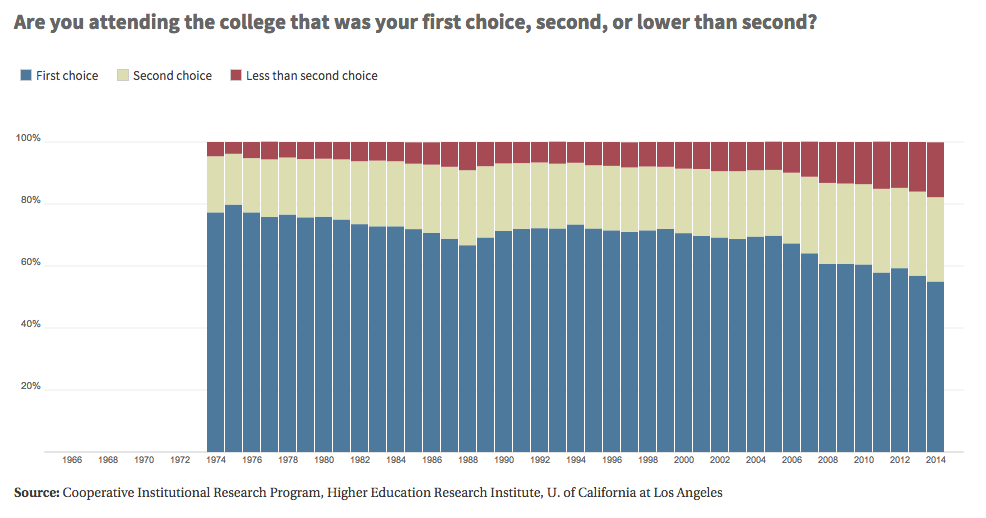 The percentage of surveyed freshmen reporting admission to their first choice school continues to trend lower, down from 70% in 2004 to 55% in 2014.
---
The mix of students applying to 6 or more schools is on the rise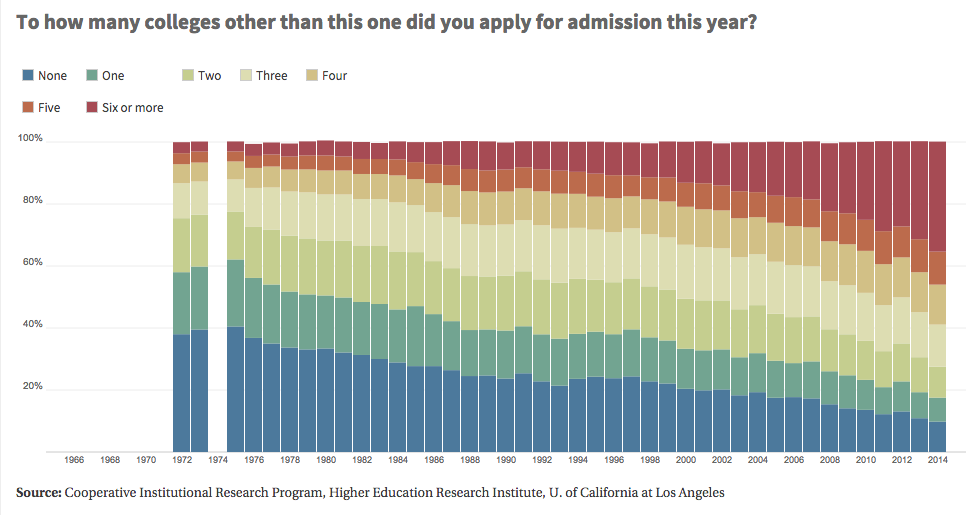 The mix of students applying to six or more schools continues to trend higher, up from 16% in 2004 to 35.4% overall in 2014. For those attending private institutions, the figure exceeds 55%, of which 27% report applying to 11 schools or more.
---
Students increasingly rate early admissions programs as important in college choice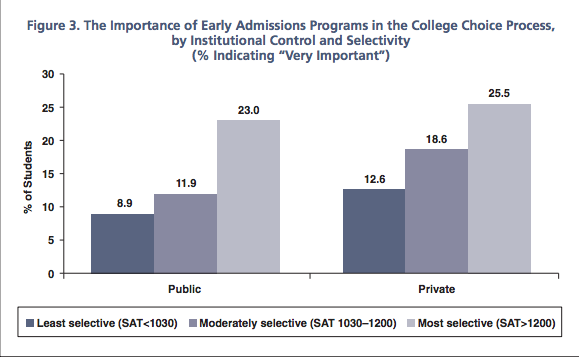 Source: Cooperative Institutional Research Program, Higher Education Research Institute, UCLA
The precentage of students rating early admission programs as "very important" in deciding to attend a particular college has grown from 6.9% of first-time, full-time students in 1999 to 15.7% in 2014. And as can be seen from the figure above, this is particularly the case for students attending private, highly selective institutions (25.5%).
---
Implications
Set realistic expectations

. It's getting harder to get into first choice schools.
Hedge your bets

. Make sure your list has a good balance of safety, target and reach schools to withstand whatever the admission gods throw your way. Choose wisely.
Work smarter

. Early admission is a very important consideration and you can't afford to ignore it. When used correctly, it can both maximize your odds of admission and actually help you avoid work and cost.
---