05 December 2018
College Kickstart Sneak Peek for Independent College Consultants (2019)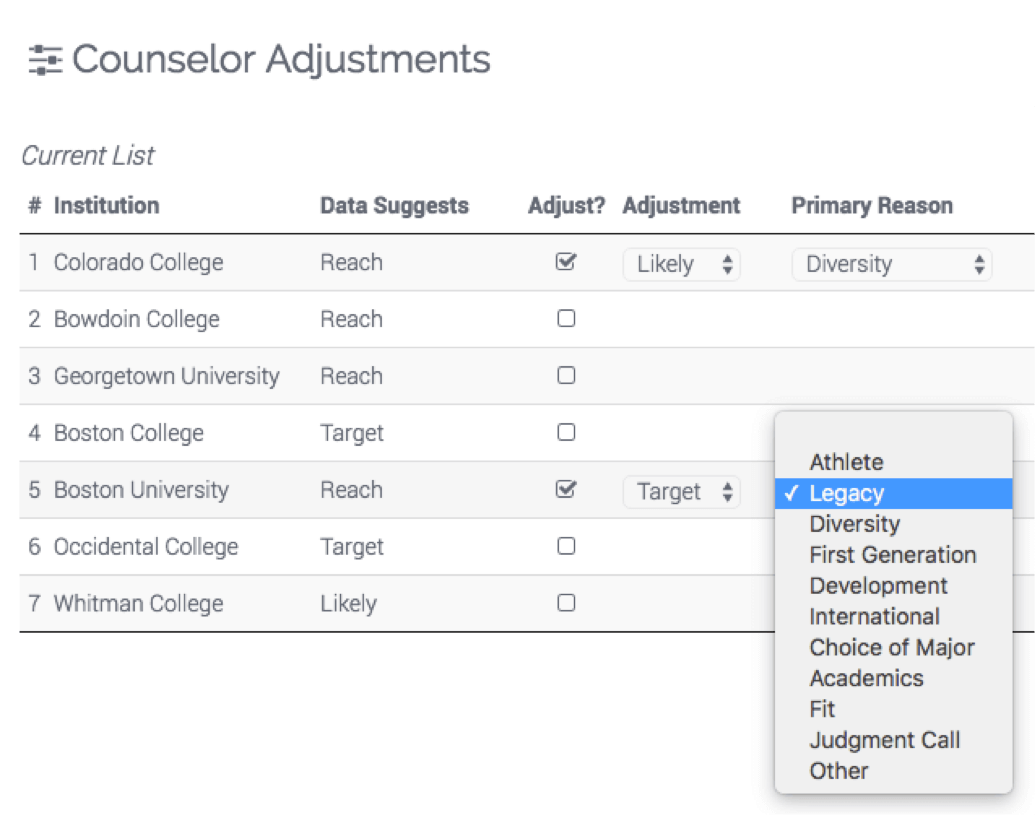 We're putting the finishing touches on College Kickstart for Independent Consultants and thought we'd give you a sneak peek of what's in store for 2019, including expanded school coverage, a powerful new counselor adjustments capability and solution for large practices.
---
What's New for Independent Counselors in 2019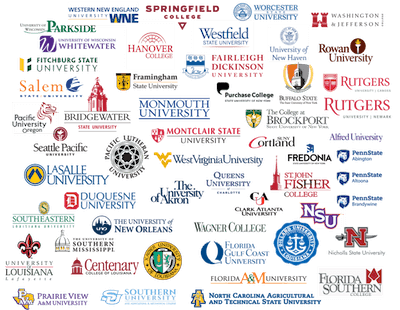 Greater School Coverage
Our coverage universe expands to over 550 institutions in 2019 with the addition of more regional colleges and Historically Black Colleges and Universities (HBCUs). Over 50 institutions we cover include data on an additional 350 departments to help you get the real lowdown on engineering, business, nursing and other highly selective majors. Resident/non-resident admission rates are also available for several prominent public universities.
---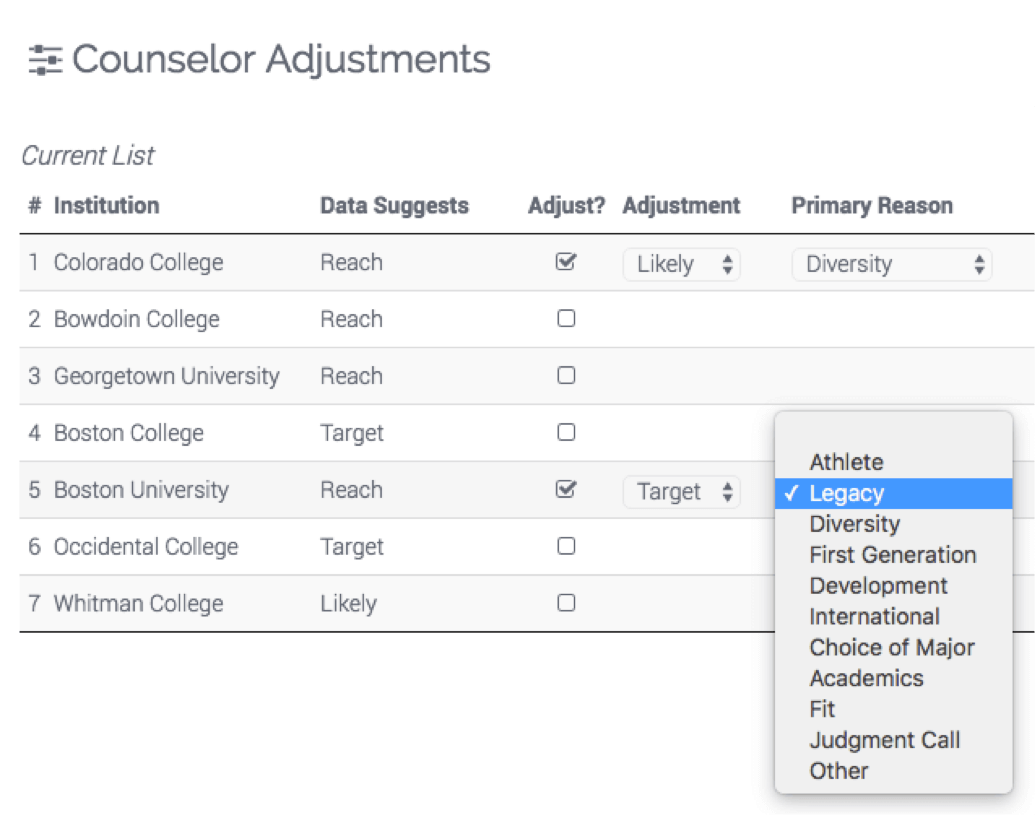 Counselor Adjustments
New for 2019 is a powerful new capability called counselor adjustments. Counselor adjustments give you ultimate control over how schools should be categorized for students, allowing qualitative factors such as special talents or circumstances to be considered when assessing lists. When needed, adjustments are made on a student by student basis, and once saved, remain in force until deactivated.
It's a terrific way to handle applicants with hooks, applicants applying to highly selective majors and/or applicants with inconsistent academic credentials.
---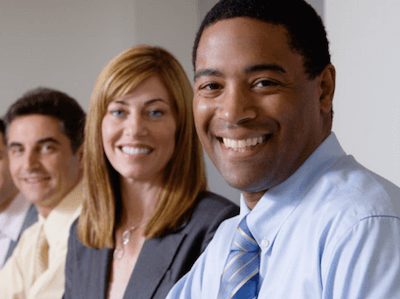 Large Practice Solution
If you're running a larger practice with multiple college consultants serving 50 or more clients each year, inquire about our large practice solution, which includes:
Multi-user support

. Support is provided for multiple counselors operating as a single entity. Each counselor is provisioned their own account and dashboard to track and manage students under their charge, while results are rolled up as a single entity.
Student outcome capture

. The large practice solution allows admission outcomes, applicant hooks and financial aid awards to be tracked with ease for each student.
Outcome reporting

. Several reports are available to gain insight into outcomes and trends.
That's it for now, stay tuned for details in January. In the meantime, feel free to learn more about College Kickstart for Counselors, schedule a demo or check out what our customers have to say by clicking on one of the buttons below.