24 February 2021
Colleges Where Demonstrated Interest is Important or Very Important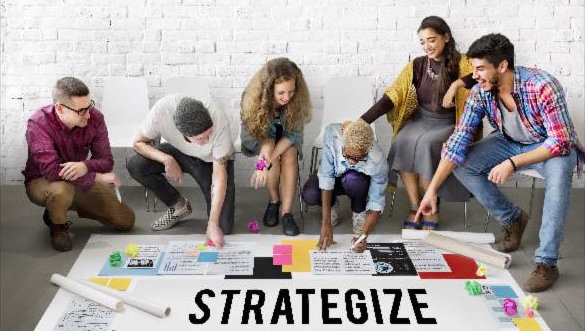 Trying to understand how important demonstrated interest is for a college/university you're considering? Then check out our list of institutions where demonstrated interest is deemed important or very important.
To compile the list, we've identified every school in our coverage universe where the Common Data Set entry for "level of applicant's interest" is reported as important or very important. Note that the Common Data set defines four options—very important, important, considered and not considered—and that inconsistencies are likely to exist in the way colleges define these terms. For example, many of you wonder why Tulane isn't listed, and that's because they've indicated that level of applicant interest is only "considered."
Nevertheless, the list remains a great way to get a better sense for where visiting a campus (virtually), taking advantage of an optional interview or completing an optional essay prompt may more strongly weigh on your candidacy for admission.
Click on Continue Reading for the list.
---
Colleges Where Demonstrated Interest is Important or Very Important
College Kickstart LLC
| Institution | State | Demonstrated Interest | Link to School |
| --- | --- | --- | --- |
| Allegheny College | PA | Important | |
| American University | DC | Very important | |
| Antioch College | OH | Very important | |
| Assumption University | MA | Important | |
| Auburn University | AL | Important | |
| Augustana College | IL | Very important | |
| Barry University | FL | Important | |
| Bates College | ME | Important | |
| Bellarmine University | KY | Very important | |
| Bentley University | MA | Important | |
| Bethel University - MN | MN | Important | |
| Bridgewater State University | MA | Important | |
| California Baptist University | CA | Important | |
| Cedarville University | OH | Important | |
| Champlain College | VT | Important | |
| Christopher Newport University | VA | Important | |
| Clark Atlanta University | GA | Important | |
| Coe College | IA | Very important | |
| College of Wooster | OH | Important | |
| DePaul University | IL | Important | |
| DeSales University | PA | Important | |
| Dickinson College | PA | Very important | |
| Dillard University | LA | Very important | |
| Eckerd College | FL | Important | |
| Elmira College | NY | Important | |
| Elon University | NC | Important | |
| Emory & Henry College | VA | Very important | |
| Evergreen State College | WA | Important | |
| Fairfield University | CT | Important | |
| Florida Institute of Technology | FL | Important | |
| Florida Southern College | FL | Important | |
| Franklin W. Olin College of Engineering | MA | Very important | |
| Gordon College | MA | Important | |
| Grove City College | PA | Very important | |
| Guilford College | NC | Important | |
| High Point University | NC | Important | |
| Hillsdale College | MI | Important | |
| Iona College | NY | Important | |
| Ithaca College | NY | Very important | |
| Kansas State University | KS | Important | |
| Kean University | NJ | Very important | |
| Kenyon College | OH | Important | |
| Lee University | TN | Important | |
| Lehigh University | PA | Important | |
| Louisiana Tech University | LA | Important | |
| Loyola University Chicago | IL | Important | |
| Manhattanville College | NY | Very important | |
| Marlboro College | VT | Important | |
| Marymount California University | CA | Important | |
| Marymount Manhattan College | NY | Very important | |
| Mercer University | GA | Very important | |
| Meredith College | NC | Important | |
| Merrimack College | MA | Important | |
| Michigan State University | MI | Important | |
| Moravian College | PA | Important | |
| Morehouse College | GA | Very important | |
| Morgan State University | MD | Important | |
| Mount St. Marys University - MD | MD | Important | |
| Nazareth College | NY | Important | |
| Neumann University | PA | Important | |
| New College of Florida | FL | Important | |
| Notre Dame de Namur University | CA | Very important | |
| Pacific University | OR | Very important | |
| Pratt Institute | NY | Important | |
| Presbyterian College | SC | Important | |
| Quinnipiac University | CT | Important | |
| Roanoke College | VA | Important | |
| Rochester Institute of Technology | NY | Important | |
| Roger Williams University | RI | Important | |
| Rutgers University - Camden | NJ | Important | |
| Sacred Heart University | CT | Very important | |
| Saint Johns College - MD | MD | Important | |
| Saint Johns College - NM | NM | Important | |
| Samford University | AL | Important | |
| Seattle University | WA | Important | |
| Seton Hall University | NJ | Very important | |
| Skidmore College | NY | Important | |
| Soka University of America | CA | Important | |
| Spring Hill College | AL | Important | |
| St. John Fisher College | NY | Important | |
| State University of New York - Environmental Science and Forestry | NY | Very important | |
| Susquehanna University | PA | Important | |
| Sweet Briar College | VA | Important | |
| Syracuse University | NY | Very important | |
| The Citadel | SC | Very important | |
| The College of New Jersey | NJ | Important | |
| Trinity College | CT | Important | |
| Tulane University | LA | Important | |
| United States Air Force Academy | CO | Very important | |
| United States Military Academy | NY | Important | |
| United States Naval Academy | MD | Very important | |
| University of Arizona | AZ | Important | |
| University of Dayton | OH | Important | |
| University of Pittsburgh | PA | Important | |
| University of Pittsburgh - Bradford | PA | Very important | |
| University of Rochester | NY | Important | |
| University of Texas - Rio Grande Valley | TX | Important | |
| University of Texas - Tyler | TX | Very important | |
| University of the Incarnate Word | TX | Important | |
| University of Tulsa | OK | Important | |
| University of Washington - Bothell | WA | Important | |
| University of Wisconsin - La Crosse | WI | Important | |
| University of Wisconsin - Stout | WI | Very important | |
| Utica College | NY | Important | |
| Vanguard University of Southern California | CA | Very important | |
| Wabash College | IN | Very important | |
| Washington College | MD | Very important | |
| Webb Institute | NY | Very important | |
| Western Carolina University | NC | Important | |
| Western Connecticut University | CT | Important | |
| Westmont College | CA | Very important | |
| Wheaton College - MA | MA | Important | |
Tags: Air Force, Allegheny College, American, Antioch, Appalachian State, Arizona, Assumption, Auburn, Augustana, Bates, Bellarmine, Bentley, Boston University, Butler, Cal Baptist, Cedarville, Champlain, Christopher Newport, Class of 2024, College Lists, College of Wooster, Cooper Union, DePaul, Dickinson, Eckerd, Elmira, Emmanuel, Emory & Henry, Evergreen State, Fairfield, Flagler, Florida Gulf Coast University, Florida Institute of Technology, Gordon, Guilford, Hawaii Pacific, High Point, Hillsdale, Iona, Ithaca, Kansas State, Kenyon, Lehigh, Loyola Chicago, Manhattanville, Marlboro, Marymount Manhattan, Mercer, Merrimack, Moravian, Morehouse, Mount St_ Mary's (MD), Naval Academy, Nazareth, New College of Florida, Notre Dame de Namur, Oglethorpe, Olin, Pacific University, Pratt Institute, Quinnipiac, Reed, Roanoke, Roger Williams, Rutgers - Camden, Sacred Heart, Saint John's - MD, Saint John's - NM, Samford, Seattle University, Seton Hall, Skidmore, Soka, SUNY - ESF, Susquehanna, Syracuse, Trinity College, UMass Amherst, University of Dayton, University of the Sciences, University of Tulsa, University of Washington - Bothell, UT Austin, UT Rio Grande Valley, UT Tyler, Utica, Vanguard, Wabash, Washington College, Washington University in St Louis, Webb Institute, West Point, Western Carolina, Westmont, Wheaton - MA, Wingate, Wisconsin - La Crosse