28 February 2020
Colleges Where Female Applicants Have an Edge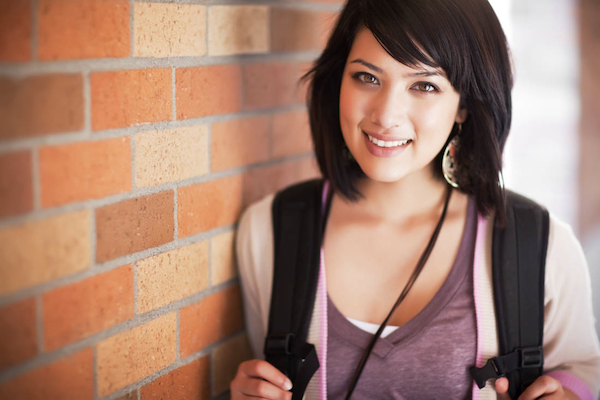 QUESTION: what happens when a college wants a balanced class but has a much smaller female applicant pool to draw on?
ANSWER: higher admission rates for females!
Like our previous post, we looked at several popular coed institutions and searched for places where there was a 15% or greater admission rate advantage, this time for women. The result: a list of 48 schools for qualified applicants to consider.
The list is dominated by institutions strong in the STEM fields (science, technology, engineering and mathematics), but you'll also find some unexpected names like Connecticut College, the College of Charleston, Franklin & Marshall, Kenyon and Lafayette College.
To help you categorize schools into safeties, targets and reaches, we've included admission rates, mid-50th percentile SAT and ACT scores. We've also provided links to each school's website to help you explore fit.
Click on Continue Reading for the details.
---
Colleges Where Female Applicants Have an Edge
College Kickstart LLC
| Institution | State | Admit Rate (Female) | Admit Rate (Male) | Female Advantage | SAT Mid 50 | ACT Mid 50 | Link to school |
| --- | --- | --- | --- | --- | --- | --- | --- |
| Franklin W. Olin College of Engineering | MA | 32 | 10 | 3.20x | 1450-1540 | 34-35 | |
| Harvey Mudd College | CA | 24 | 9 | 2.67x | 1490-1550 | 33-35 | |
| California Institute of Technology | CA | 11 | 5 | 2.20x | 1530-1570 | 35-36 | |
| Carnegie Mellon University | PA | 21 | 12 | 1.75x | 1460-1560 | 33-35 | |
| University of California - Merced | CA | 91 | 57 | 1.60x | 980-1180 | 17-22 | |
| Worcester Polytechnic Institute | MA | 63 | 44 | 1.43x | 1320-1450 | 29-33 | |
| Colorado School of Mines | CO | 67 | 47 | 1.43x | 1260-1450 | 27-33 | |
| St. Lawrence University | NY | 49 | 36 | 1.36x | 1160-1350 | 24-30 | |
| Connecticut College | CT | 42 | 31 | 1.35x | 1310-1450 | 30-33 | |
| California State Polytechnic University - San Luis Obispo | CA | 35 | 26 | 1.35x | 1240-1430 | 26-32 | |
| Cornell University | NY | 12 | 9 | 1.33x | 1420-1540 | 32-35 | |
| College of the Atlantic | ME | 73 | 56 | 1.30x | 1210-1400 | 30-33 | |
| San Jose State University | CA | 62 | 48 | 1.29x | 1040-1260 | 19-26 | |
| State University of New York - Cortland | NY | 49 | 38 | 1.29x | 1060-1200 | 22-25 | |
| Purdue University | IN | 67 | 52 | 1.29x | 1190-1390 | 25-32 | |
| California State Polytechnic University - Pomona | CA | 63 | 49 | 1.29x | 1020-1260 | 19-27 | |
| Lafayette College | PA | 36 | 28 | 1.29x | 1280-1430 | 28-33 | |
| Salisbury University | MD | 68 | 54 | 1.26x | 1150-1280 | 20-25 | |
| Franklin and Marshall | PA | 39 | 31 | 1.26x | 1260-1440 | 28-32 | |
| Stanford University | CA | 5 | 4 | 1.25x | 1440-1550 | 32-35 | |
| University of Illinois - Urbana Champaign | IL | 70 | 56 | 1.25x | 1280-1490 | 27-33 | |
| Wagner College | NY | 76 | 61 | 1.25x | 1070-1270 | 22-28 | |
| Lehigh University | PA | 36 | 29 | 1.24x | 1300-1430 | 29-33 | |
| Yeshiva University | NY | 67 | 54 | 1.24x | 1140-1400 | 22-30 | |
| Stonehill College | MA | 76 | 62 | 1.23x | 1130-1300 | 24-29 | |
| Beloit College | WI | 62 | 51 | 1.22x | 1120-1360 | 21-29 | |
| Clark University | MA | 64 | 53 | 1.21x | 1200-1390 | 28-31 | |
| City University of New York - City College | NY | 41 | 34 | 1.21x | 950-1190 | 18-24 | |
| Rhodes College | TN | 48 | 40 | 1.20x | 1250-1400 | 27-32 | |
| State University of New York - New Paltz | NY | 48 | 40 | 1.20x | 1090-1280 | 23-28 | |
| University of Texas - Austin | TX | 42 | 35 | 1.20x | 1170-1410 | 27-33 | |
| Bucknell University | PA | 37 | 31 | 1.19x | 1280-1410 | 28-32 | |
| Kenyon College | OH | 37 | 31 | 1.19x | 1270-1460 | 29-33 | |
| Earlham College | IN | 68 | 57 | 1.19x | 1120-1340 | 23-30 | |
| Fresno State University | CA | 62 | 52 | 1.19x | 910-1110 | 16-22 | |
| Saint Vincent College | PA | 75 | 63 | 1.19x | 1030-1230 | 18-26 | |
| University of Michigan - Ann Arbor | MI | 25 | 21 | 1.19x | 1380-1540 | 30-34 | |
| Chatham University | PA | 65 | 55 | 1.18x | 1050-1270 | 23-28 | |
| Southwestern University | TX | 52 | 44 | 1.18x | 1150-1310 | 23-29 | |
| California State University - Fullerton | CA | 46 | 39 | 1.18x | 1040-1220 | 19-24 | |
| State University of New York - Oneonta | NY | 60 | 51 | 1.18x | 1060-1190 | 20-25 | |
| Allegheny College | PA | 67 | 57 | 1.18x | 1170-1360 | 24-30 | |
| Lawrence University | WI | 67 | 57 | 1.18x | 1230-1400 | 25-32 | |
| Prairie View A&M University | TX | 78 | 67 | 1.16x | 890-1050 | 16-21 | |
| Trinity College | CT | 36 | 31 | 1.16x | 1300-1460 | 29-32 | |
| College of Charleston | SC | 82 | 71 | 1.15x | 1090-1260 | 22-28 | |
| Pennsylvania State University - University Park | PA | 60 | 52 | 1.15x | 1160-1360 | 25-30 | |
| Goucher College | MD | 84 | 73 | 1.15x | 1040-1290 | 22-29 | |
Tags: Allgheny, Beloit, Bucknell, Cal Poly Pomona, Cal Poly SLO, Cal State Fullerton, Caltech, Carnegie Mellon, CCNY, Chatham, Clark, College Lists, College of Charleston, College of the Atlantic, Colorado School of Mines, Connecticut College, Cornell, Earlham, Franklin & Marshall, Fresno State, Goucher, Harvey Mudd, Kenyon, Lafayette, Lawrence, Lehigh, Michigan, Olin, Penn State, Prairie View A&M, Purdue, Rhodes, Saint Vincent, Salisbury, San Jose State, Southwestern, St Lawrence, Stanford, Stonehill, SUNY Cortland, SUNY New Paltz, SUNY Oneonta, Trinity College, UC Merced, University of Illinois at Urbana-Champaign, UT Austin, Wagner, WPI, Yeshiva