27 September 2019
Colleges Where Interviews are Required or Strongly Recommended (Class of 2024)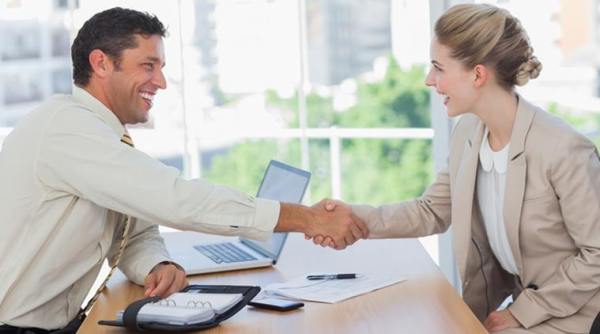 With the fall 2019-20 application cycle now in full swing, it's important to keep an eye on interview requirements for the schools on your list—especially if they're looking for evidence of demonstrated interest.
To make this easier for you, we've compiled a list of popular schools where interviews are required or strongly recommended, along with the degree to which the institution considers demonstrated interest as part of the evaluation.
In cases like Hillsdale College where interviews are highly recommended and demonstrated interest is very important, it's a good bet than an interview is worth your time. On the flip side, if interviews are optional and demonstrated interest isn't considered, booking an interview is less critical. The devil is in the details, so to help you figure out your strategy we've also included a link to each listed school's interview policy. Do keep in mind that interview requirements may often vary by major.
College Kickstart subscribers: this information is already available to you in the Summary and Requirements views.
Click on Continue Reading for the list.
---
Colleges that Require or Strongly Recommend Interviews
Class of 2024
College Kickstart LLC
| Institution | Interview Importance | Demonstrated Interest | Link |
| --- | --- | --- | --- |
| Adelphi University | Strongly recommended | Considered | |
| Agnes Scott College | Strongly encouraged | Considered | |
| Allegheny College | Strongly encouraged | Important | |
| Berea College | Required | Considered | |
| Bowdoin College | Strongly encouraged | Not considered | |
| Bryn Mawr College | Strongly recommended | Not considered | |
| Centenary College of Louisiana | Strongly preferred | Not available | |
| Centre College | Strongly encouraged | Not considered | |
| Christopher Newport University | Strongly encouraged (required for PLP or Honors Programs) | Important | |
| Claremont McKenna College | Highly recommended | Not considered | |
| College of the Atlantic | Strongly encouraged | Considered | |
| College of the Holy Cross | Strongly recommended | Considered | |
| Connecticut College | Highly recommended | Considered | |
| Cornell University | Required for Architecture and available for Hotel Administration | Not considered | |
| DePauw University | Highly recommended | Considered | |
| Drew University | Strongly recommended | Considered | |
| Elmira College | Strongly suggested | Important | |
| Franklin W. Olin College of Engineering | Required for Candidate Weekend attendees | Very important | |
| Georgetown University | Required | Not considered | |
| Hamilton College | Strongly recommended | Considered | |
| Hamline University | Strongly encouraged | Considered | |
| Hampden-Sydney College | Strongly encouraged | Considered | |
| Hartwick College | Strongly suggested | Considered | |
| Harvey Mudd College | Highly encouraged | Not considered | |
| Hillsdale College | Highly recommended | Very important | |
| Hobart and William Smith Colleges | Strongly recommended | Considered | |
| Juniata College | Highly recommended | Considered | |
| Knox College | Strongly recommended | Considered | |
| La Salle University | Required if opting for test-flexible interview | Not available | |
| Lake Forest College | Highly recommended; required for people who don't submit test scores | Considered | |
| Manhattanville College | Strongly encouraged | Very important | |
| Marlboro College | Strongly recommended | Important | |
| Mills College | Highly recommended | Not considered | |
| MIT | Strongly recommended | Not considered | |
| Morehouse College | Required | Very important | |
| Mount Holyoke College | Strongly encouraged | Considered | |
| Muhlenberg College | Strongly recommended (required in some cases) | Considered | |
| Oberlin College | Strongly recommended | Considered | |
| Point Loma Nazarene University | Strongly recommended | Considered | |
| Sacred Heart University | Strongly encouraged (required for ED applicants) | Very important | |
| Saint Johns College - MD | Strongly recommended | Important | |
| Saint Johns College - NM | Strongly recommended | Important | |
| Saint Marys College | Strongly encouraged | Considered | |
| Skidmore College | Strongly recommended | Important | |
| Smith College | Highly recommended | Not considered | |
| St. Lawrence University | Highly recommended | Considered | |
| St. Marys College of Maryland | Highly recommended | Considered | |
| United States Air Force Academy | Required | Very important | |
| United States Military Academy | Required | Important | |
| United States Naval Academy | Required | Very important | |
| University of New Haven | Required for Early Decision applicants | Considered | |
| University of Rochester | Highly recommended | Considered | |
| University of Tulsa | Strongly suggested | Important | |
| Wake Forest University | Strongly encouraged | Considered | |
| Washington and Lee University | Strongly recommended | Considered | |
| Washington College | Highly recommended | Very important | |
| Westminster College - PA | Highly recommended | Considered | |
| Wheaton College - MA | Strongly recommended | Important | |
| Whitworth University | Required for applicants with 3.0+ GPA who do not submit test scores | Considered | |
| Yeshiva University | Required | Considered | |
Tags: Adelphi, Agnes Scott, Air Force, Allegheny College, Berea, Bowdoin, Bryn Mawr, Centenary College of Louisiana, Centre College, Christopher Newport, Claremont McKenna, Class of 2024, College of the Atlantic, Connecticut College, Cornell, DePauw, Drew, Elmira, Georgetown, Hamilton, Hamline, Hampden-Sydney, Hartwick, Harvey Mudd, Hillsdale, Hobart and William Smith, Holy Cross, Juniata, Knox, La Salle, Lake Forest, Manhattanville, Marlboro, Mills, MIT, Morehouse, Mount Holyoke, Muhlenberg, Naval Academy, Oberlin, Olin, Point Loma Nazarene, Sacred Heart, Saint John's - MD, Saint John's - NM, Saint Lawrence, Saint Mary's College, Skidmore, Smith, St Mary's - MD, SUNY Fredonia, Swarthmore, University of New Haven, University of Rochester, University of Tulsa, Wake Forest, Washington and Lee, Washington College, West Point, Westminster, Wheaton - MA, Whitworth, Yeshiva