29 February 2016
Colleges with Strong Undergraduate Business Programs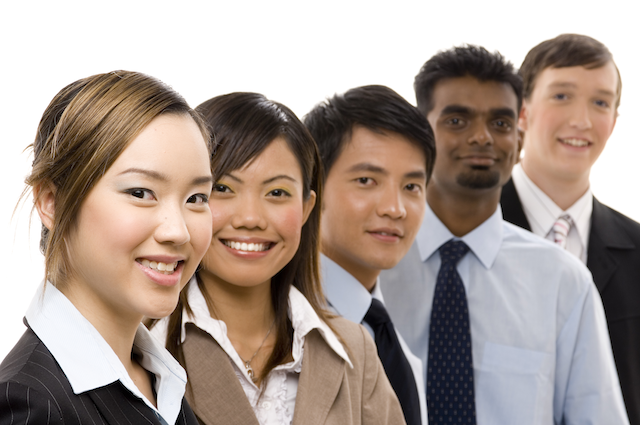 In search of colleges and universities with strong undergraduate business programs?
Here's a list of 100+ schools to get you started. To make the list, we looked for public and private institutions that granted business/marketing degrees to 10% or more of its graduates last year and/or were consistently ranked highly by third party sources (US News, Bloomberg, etc.).
Apart from the brand name institutions you'd expect to be on the list, there are also several lesser known but intriguing options to consider. If you're 100% certain about majoring in business, check out Babson College or Bentley University, where nearly everyone is a business major. Or schools like Notre Dame, Boston College, University of Richmond or Villanova if you're looking to study business in a liberal arts setting. And if you're an aspiring engineer looking for some business savvy, consider schools like MIT or Carnegie Mellon.
To help you categorize schools into safeties, targets and reaches, we've included admission rates, mid-50th percentile SAT and ACT scores. And since the list is large, we've broken the schools out into very selective (<25% admission rate), selective (25-50%) and less selective (>50%) buckets. Finally, we've also provided links to each school's website to help you explore fit.
Click on Continue Reading for the details.
---
Colleges with Strong Undergraduate Business Programs
Most Selective Schools
College Kickstart LLC
| Institution | Admit Rate (%) | Business (%) | SAT Mid 50 | ACT Mid 50 | Link |
| --- | --- | --- | --- | --- | --- |
| University of Pennsylvania | 8 | 21 | 1450-1560 | 33-35 | |
| Claremont McKenna College | 10 | 12 | 1380-1490 | 31-34 | |
| Cornell University | 11 | 13 | 1420-1540 | 32-35 | |
| Tulane University | 13 | 23 | 1370-1480 | 31-33 | |
| Carnegie Mellon University | 15 | 10 | 1460-1560 | 33-35 | |
| Georgetown University | 16 | 23 | 1370-1530 | 31-34 | |
| New York University | 16 | 13 | 1370-1510 | 30-34 | |
| University of Notre Dame | 16 | 23 | 1410-1540 | 32-35 | |
| University of Southern California | 16 | 23 | 1370-1520 | 31-34 | |
| Emory University (Emory) | 18 | 18 | 1390-1510 | 31-34 | |
| Northeastern University | 18 | 21 | 1390-1540 | 32-35 | |
| Boston University | 19 | 18 | 1360-1480 | 30-34 | |
| Georgia Institute of Technology | 19 | 13 | 1310-1480 | 29-34 | |
| Boston College | 23 | 19 | 1370-1490 | 31-34 | |
---
Colleges with Strong Undergraduate Business Programs
Selective Schools
College Kickstart LLC
| Institution | Admit Rate (%) | Business (%) | SAT Mid 50 | ACT Mid 50 | Link |
| --- | --- | --- | --- | --- | --- |
| Babson College | 26 | 100 | 1270-1450 | 27-32 | |
| University of Miami | 27 | 19 | 1280-1420 | 29-32 | |
| California State Polytechnic University - San Luis Obispo | 28 | 13 | 1280-1470 | 26-32 | |
| University of Richmond | 28 | 40 | 1300-1450 | 30-33 | |
| Villanova University | 29 | 32 | 1330-1460 | 31-34 | |
| Franklin and Marshall | 30 | 10 | 1290-1420 | 28-32 | |
| Skidmore College | 30 | 10 | 1230-1390 | 28-32 | |
| Wake Forest University | 30 | 24 | 1340-1470 | 30-33 | |
| Lehigh University | 32 | 28 | 1300-1430 | 29-33 | |
| Pepperdine University | 32 | 30 | 1250-1430 | 27-32 | |
| University of Texas - Austin | 32 | 12 | 1240-1470 | 27-33 | |
| Emerson College | 33 | 16 | 1200-1410 | 27-31 | |
| San Diego State University | 34 | 19 | 1120-1310 | 22-29 | |
| Bucknell University | 34 | 12 | 1280-1410 | 28-32 | |
| American University | 36 | 16 | 1220-1380 | 27-31 | |
| Florida State University | 36 | 19 | 1220-1330 | 26-30 | |
| University of Florida | 37 | 11 | 1310-1470 | 28-33 | |
| College of William and Mary | 38 | 12 | 1320-1510 | 30-34 | |
| California State University - Long Beach | 39 | 14 | 1040-1240 | 20-26 | |
| Dickinson College | 40 | 11 | 1220-1370 | 26-32 | |
| George Washington University | 41 | 17 | 1310-1440 | 29-33 | |
| State University of New York - Binghamton | 41 | 13 | 1280-1440 | 29-32 | |
| Menlo College | 43 | 83 | 1090-1240 | 18-25 | |
| Loyola Marymount University | 44 | 23 | 1250-1400 | 27-31 | |
| Syracuse University | 44 | 16 | 1180-1380 | 26-30 | |
| University of Maryland - College Park | 44 | 14 | 1290-1460 | 29-33 | |
| North Carolina State | 45 | 14 | 1270-1410 | 27-32 | |
| Rhodes College | 45 | 15 | 1250-1400 | 27-32 | |
| Fordham University | 46 | 29 | 1260-1430 | 28-32 | |
| University of Georgia | 46 | 20 | 1240-1420 | 27-32 | |
| Bentley University | 47 | 94 | 1230-1410 | 27-31 | |
| Providence College | 47 | 34 | 1220-1340 | 27-31 | |
| Southern Methodist University | 47 | 20 | 1300-1480 | 29-33 | |
| Texas Christian University | 47 | 22 | 1150-1340 | 25-31 | |
| California State University - Los Angeles | 48 | 20 | 890-1080 | 15-20 | |
| Hillsdale College | 48 | 15 | 1300-1470 | 29-33 | |
| Santa Clara University | 49 | 22 | 1300-1420 | 28-32 | |
| Southwestern University | 49 | 11 | 1150-1310 | 23-29 | |
| The College of New Jersey | 49 | 16 | 1180-1340 | 25-30 | |
| Pennsylvania State University - University Park | 49 | 15 | 1160-1370 | 25-30 | |
| University of Connecticut - Storrs | 49 | 12 | 1210-1420 | 26-31 | |
| University of San Diego | 49 | 41 | 1200-1350 | 26-31 | |
---
Colleges with Strong Undergraduate Business Programs
Less Selective Schools
College Kickstart LLC
| Institution | Admit Rate (%) | Business (%) | SAT Mid 50 | ACT Mid 50 | Link |
| --- | --- | --- | --- | --- | --- |
| Austin College | 51 | 16 | 1130-1300 | 24-29 | |
| Clemson University | 51 | 18 | 1240-1400 | 27-32 | |
| University of Washington | 52 | 11 | 1240-1440 | 27-33 | |
| California State University - Fullerton | 53 | 24 | 1040-1200 | 19-24 | |
| University of Wisconsin - Madison | 53 | 12 | 1330-1450 | 27-32 | |
| Ohio State University - Columbus | 54 | 17 | 1300-1420 | 28-32 | |
| California State Polytechnic University - Pomona | 55 | 30 | 1020-1260 | 19-27 | |
| University of La Verne | 55 | 23 | 1040-1190 | 19-24 | |
| Yeshiva University | 55 | 22 | 1150-1390 | 24-30 | |
| Chapman University | 56 | 23 | 1190-1380 | 25-31 | |
| Fairfield University | 57 | 28 | 1220-1340 | 26-30 | |
| University of California - Riverside | 57 | 16 | 1130-1330 | 24-30 | |
| University of Pittsburgh | 57 | 15 | 1260-1440 | 28-33 | |
| Whittier College | 57 | 18 | 1040-1220 | 20-26 | |
| Fresno State University | 58 | 13 | 950-1130 | 16-22 | |
| Saint Louis University | 58 | 23 | 1170-1380 | 25-30 | |
| Texas A&M University | 58 | 17 | 1180-1390 | 26-31 | |
| California State University - Northridge | 59 | 18 | 910-1130 | 16-22 | |
| University of Illinois - Urbana Champaign | 59 | 13 | 1230-1460 | 27-33 | |
| University of Denver | 59 | 28 | 1170-1340 | 26-31 | |
| Purdue University | 60 | 19 | 1210-1420 | 25-32 | |
| Wofford College | 60 | 23 | 1190-1340 | 26-30 | |
| Rutgers University - New Brunswick | 61 | 14 | 1210-1430 | 25-32 | |
| California State University - San Marcos | 62 | 17 | 930-1130 | 17-22 | |
| University of Delaware | 62 | 21 | 1170-1350 | 25-30 | |
| Gonzaga University | 62 | 23 | 1210-1360 | 25-30 | |
| University of Utah | 62 | 12 | 1150-1370 | 22-29 | |
| Hawaii Pacific University | 63 | 23 | 1000-1190 | 19-26 | |
| Luther College | 63 | 12 | 1050-1310 | 23-29 | |
| San Jose State University | 64 | 25 | 1030-1260 | 18-27 | |
| University of Massachusetts - Amherst | 64 | 14 | 1210-1370 | 26-32 | |
| University of San Francisco | 64 | 31 | 1130-1310 | 23-29 | |
| State University of New York - Geneseo | 65 | 12 | 1140-1300 | 23-28 | |
| University of North Carolina - Charlotte | 65 | 18 | 1120-1290 | 22-26 | |
| Muhlenberg College | 66 | 22 | 1150-1340 | 26-31 | |
| University of the Pacific | 66 | 16 | 1130-1360 | 23-31 | |
| Woodbury University | 66 | 35 | 940-1220 | 17-27 | |
| Brigham Young University - Provo | 67 | 13 | 1220-1410 | 26-31 | |
| San Francisco State University | 67 | 24 | 950-1150 | 17-23 | |
| Stonehill College | 68 | 19 | 1130-1280 | 24-29 | |
| California State University - San Bernardino | 69 | 21 | 910-1080 | 15-19 | |
| Gustavus Adolphus College | 69 | 14 | 1210-1370 | 25-30 | |
| Millsaps College | 69 | 22 | 1050-1260 | 21-26 | |
| Virginia Polytechnic Institute | 70 | 18 | 1180-1390 | 24-30 | |
| Biola University | 71 | 12 | 1100-1300 | 21-28 | |
| Concordia University - Irvine | 71 | 24 | 990-1210 | 18-25 | |
| Juniata College | 71 | 12 | 1090-1330 | 23-31 | |
| Michigan State University | 71 | 17 | 1120-1310 | 23-29 | |
| California State University - Chico | 72 | 16 | 1000-1170 | 18-24 | |
| University of California - Merced | 72 | 12 | 980-1180 | 17-22 | |
| University of Dayton | 72 | 28 | 1120-1320 | 23-29 | |
| University of Rhode Island | 72 | 12 | 1030-1320 | 20-29 | |
| Butler University | 73 | 21 | 1160-1320 | 24-30 | |
| University of Massachusetts - Lowell | 73 | 17 | 1150-1320 | 24-29 | |
| Creighton University | 74 | 17 | 1170-1350 | 23-29 | |
| Salve Regina University | 74 | 21 | 1100-1260 | 24-28 | |
| California State University - Monterey Bay | 75 | 17 | 960-1170 | 17-23 | |
| Guilford College | 75 | 19 | 930-1180 | 17-24 | |
| Drexel University | 75 | 19 | 1200-1380 | 25-31 | |
| Saint Anselm | 75 | 15 | 1150-1290 | 23-27 | |
| California State University - East Bay | 76 | 30 | 900-1100 | 15-20 | |
| Kalamazoo College | 76 | 10 | 1170-1370 | 25-31 | |
| University of Redlands | 76 | 42 | 1110-1340 | 22-29 | |
| California State University - Dominguez Hills | 77 | 20 | 850-1030 | 15-19 | |
| James Madison University | 77 | 16 | 1120-1290 | 23-28 | |
| Elon University | 78 | 24 | 1170-1320 | 25-30 | |
| Indiana University | 78 | 17 | 1150-1360 | 24-31 | |
| University of Colorado - Boulder | 78 | 11 | 1150-1350 | 25-31 | |
| University of Nebraska | 78 | 22 | 1140-1360 | 22-28 | |
| University of Tennessee - Knoxville | 79 | 19 | 1140-1310 | 24-30 | |
| College of St. Benedict | 80 | 12 | 1110-1290 | 22-28 | |
| Assumption College | 81 | 24 | 1090-1240 | 23-28 | |
| Colorado State University - Ft. Collins | 81 | 15 | 1090-1280 | 23-29 | |
| St. Marys College of California | 81 | 23 | 1070-1240 | 22-28 | |
| University of Missouri | 81 | 15 | 1120-1340 | 23-29 | |
| Sacramento State University | 82 | 13 | 940-1140 | 16-22 | |
| University of Oregon | 82 | 14 | 1140-1340 | 22-28 | |
| University of Alabama | 83 | 29 | 1080-1340 | 23-31 | |
| University of Iowa | 83 | 18 | 1140-1330 | 22-29 | |
| Marquette University | 83 | 24 | 1140-1310 | 24-29 | |
| Miami University - Oxford | 84 | 24 | 1210-1390 | 26-31 | |
| Suffolk University | 84 | 38 | 1020-1210 | 21-26 | |
| Oregon State University | 84 | 14 | 1090-1310 | 21-28 | |
| University of New Hampshire | 84 | 17 | 1080-1260 | 22-28 | |
| University of Puget Sound | 84 | 11 | 1150-1370 | 25-30 | |
| Roger Williams University | 85 | 20 | 1070-1240 | 22-27 | |
| University of Arizona | 85 | 16 | 1120-1350 | 21-29 | |
| Wheaton College - IL | 85 | 11 | 1240-1430 | 26-32 | |
| California State University - Channel Islands | 86 | 15 | 880-1100 | 18-23 | |
| George Mason University | 87 | 18 | 1120-1300 | 24-30 | |
| California State University - Stanislaus | 89 | 13 | 900-1070 | 15-21 | |
| Transylvania University | 89 | 13 | 1080-1350 | 23-30 | |
| Mount St. Marys University | 90 | 10 | 920-1170 | 17-22 | |
| University of Maine | 90 | 13 | 1050-1260 | 21-27 | |
| Sonoma State University | 92 | 22 | 980-1170 | 18-23 | |