29 June 2015
Colleges with Terrific Retention and Graduation Rates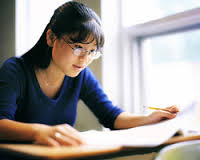 In search of schools that do a great job of keeping your interest and getting you graduated?
Look no further, here's a list of 50 public and private institutions that do just that. To make the list, each institution has to have freshman retention and six-year graduation rates of 90% or better.
Many of the schools listed will come as no surprise, but others—in particular the public institutions—will! We've also included admit rates and mid-50th percentile SAT and ACT ranges to help you narrow down your choices.
---
Colleges and Universities with 90%+ Graduation and Retention Rates
College Kickstart LLC
| Institution | Graduation Rate | Retention Rate | Admit Rate | SAT Mid 50% | ACT Mid 50% | Link |
| --- | --- | --- | --- | --- | --- | --- |
| Harvard University | 98% | 97% | 5% | 1410-1600 | 32-35 | |
| Princeton University | 97% | 98% | 7% | 1400-1600 | 31-35 | |
| Columbia University | 96% | 99% | 7% | 1390-1570 | 32-35 | |
| Yale University | 96% | 98% | 6% | 1410-1600 | 31-35 | |
| Brown University | 96% | 98% | 8% | 1330-1550 | 30-34 | |
| University of Pennsylvania | 96% | 97% | 10% | 1360-1550 | 31-34 | |
| Dartmouth College | 95% | 99% | 10% | 1360-1550 | 30-34 | |
| Stanford University | 95% | 98% | 5% | 1380-1570 | 31-34 | |
| Williams College | 95% | 98% | 17% | 1350-1510 | 31-33 | |
| University of Notre Dame | 95% | 98% | 20% | 1380-1510 | 32-34 | |
| Washington University at St. Louis | 95% | 97% | 17% | 1420-1570 | 32-34 | |
| Franklin W. Olin College of Engineering | 95% | 96% | 12% | 1410-1550 | 32-34 | |
| Harvey Mudd College | 94% | 100% | 13% | 1418-1570 | 33-35 | |
| Amherst College | 94% | 98% | 12% | 1350-1550 | 30-34 | |
| Duke University | 94% | 97% | 11% | 1360-1550 | 31-34 | |
| Johns Hopkins University | 94% | 97% | 12% | 1360-1530 | Not Reported | |
| Northwestern University | 94% | 97% | 13% | 1390-1560 | 31-34 | |
| Haverford College | 94% | 97% | 25% | 1330-1490 | 31-34 | |
| University of Virginia | 94% | 97% | 29% | 1250-1460 | 28-33 | |
| Middlebury College | 94% | 96% | 17% | 1260-1470 | 30-33 | |
| Swarthmore College | 94% | 95% | 17% | 1360-1540 | 29-34 | |
| Cornell University | 93% | 97% | 14% | 1330-1510 | 30-34 | |
| University of Chicago | 93% | 99% | 8% | 1430-1590 | 32-35 | |
| Pomona College | 93% | 99% | 12% | 1380-1540 | 31-34 | |
| Bowdoin College | 93% | 98% | 15% | 1370-1520 | 31-34 | |
| Vanderbilt University | 93% | 97% | 13% | 1430-1580 | 32-34 | |
| Carleton College | 93% | 97% | 23% | 1320-1510 | 30-33 | |
| Wesleyan University | 93% | 96% | 22% | 1290-1480 | 29-33 | |
| Davidson College | 93% | 95% | 22% | 1230-1440 | 28-32 | |
| California Institute of Technology | 92% | 97% | 9% | 1500-1600 | 34-35 | |
| Rice University | 92% | 96% | 15% | 1390-1550 | 31-34 | |
| Tufts University | 92% | 96% | 17% | 1360-1520 | 30-33 | |
| Colgate University | 92% | 95% | 27% | 1280-1470 | 29-32 | |
| Vassar College | 92% | 94% | 24% | 1340-1460 | 30-33 | |
| College of the Holy Cross | 92% | 94% | 43% | 1230-1380 | 28-31 | |
| MIT | 91% | 99% | 8% | 1440-1590 | 33-35 | |
| University of California - Berkeley | 91% | 97% | 16% | 1230-1490 | 28-33 | |
| University of Southern California | 91% | 97% | 17% | 1280-1480 | 29-33 | |
| University of California - Los Angeles | 91% | 97% | 19% | 1170-1460 | 25-32 | |
| University of Michigan - Ann Arbor | 91% | 97% | 32% | 1280-1480 | 29-33 | |
| Hamilton College | 91% | 96% | 26% | 1310-1470 | 30-33 | |
| Emory University (Emory) | 91% | 95% | 27% | 1280-1460 | 29-32 | |
| Babson College | 91% | 94% | 26% | 1180-1370 | 26-30 | |
| Wellesley College | 91% | 94% | 30% | 1290-1480 | 30-33 | |
| Brandeis University | 91% | 93% | 35% | 1280-1410 | 29-33 | |
| Colby College | 91% | 92% | 28% | 1230-1430 | 28-32 | |
| University of North Carolina - Chapel Hill | 90% | 97% | 28% | 1210-1400 | 27-32 | |
| Claremont McKenna College | 90% | 96% | 11% | 1350-1520 | 30-33 | |
| College of William and Mary | 90% | 95% | 33% | 1270-1470 | 29-33 | |
| Macalester College | 90% | 94% | 36% | 1270-1465 | 28-32 | |
| Lafayette College | 90% | 93% | 30% | 1200-1400 | 27-31 | |
Tags: Amherst, Babson, Bowdoin, Brandeis, Brown, Caltech, Carleton, Claremont McKenna, Colby, Colgate, College Lists, Columbia, Cornell, Dartmouth, Davidson, Duke, Emory, Hamilton, Harvard, Harvey Mudd, Haverford, Holy Cross, Johns Hopkins, Lafayette, Macalester, Michigan, Middlebury, MIT, Northwestern, Notre Dame, Olin, Pomona, Princeton, Rice, Stanford, Swarthmore, Tufts, UC Berkeley, UCLA, UNC Chapel Hill, University of Chicago, University of Pennsylvania, University of Virginia, USC, Vanderbilt, Vassar, Washington University in St Louis, Wellesley, Wesleyan, William & Mary, Williams, Yale