26 August 2021
Colleges with Test-Blind/Test-Free Admission Policies for the 2021-22 Admission Cycle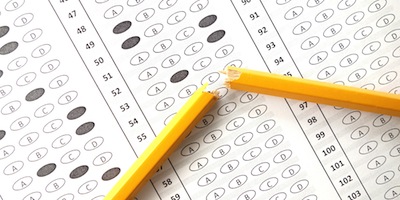 While the vast majority of institutions in our coverage universe offer some form of test-optional admissions, some have completely eliminated standardized testing from consideration—even if you submit scores.
Click on Continue Reading to see our list of schools offering test-blind/test-free admissions for the 2021-22 cycle. For your convenience, we've included admit rates, test score ranges and links to each school's standardized test policy details to help you find suitable candidates for your college list.
College Kickstart subscribers, this is automatically updated and visible as part of the requirements view.
---
Colleges with Test-Blind/Test-Free Admission Policies
Class of 2026 Edition
College Kickstart LLC
| Institution | Admit Rate | SAT Mid 50% | ACT Mid 50% | Test Policy | Details |
| --- | --- | --- | --- | --- | --- |
| California Institute of Technology | 3% | 1510-1570 | 35-36 | Test-Free | |
| California Maritime Academy | 88% | 1050-1280 | 20-28 | Test-Free | |
| California State Polytechnic University - Pomona | 55% | 1010-1240 | 19-27 | Test-Free | |
| California State Polytechnic University - San Luis Obispo | 30% | 1260-1450 | 28-33 | Test-Free | |
| California State University - Bakersfield | 85% | 890-1110 | 16-22 | Test-Free | |
| California State University - Channel Islands | 90% | 880-1100 | 18-23 | Test-Free | |
| California State University - Chico | 91% | 930-1200 | 20-28 | Test-Free | |
| California State University - Dominguez Hills | 89% | 790-930 | 15-15 | Test-Free | |
| California State University - East Bay | 81% | 900-1100 | 15-20 | Test-Free | |
| California State University - Fullerton | 67% | 930-1190 | 18-27 | Test-Free | |
| California State University - Long Beach | 40% | 1020-1230 | 20-26 | Test-Free | |
| California State University - Los Angeles | 87% | 840-1040 | 15-21 | Test-Free | |
| California State University - Monterey Bay | 92% | 1020-1260 | 20-28 | Test-Free | |
| California State University - Northridge | 90% | 900-1110 | 16-22 | Test-Free | |
| California State University - San Bernardino | 91% | 860-1070 | 18-23 | Test-Free | |
| California State University - San Marcos | 94% | 870-1100 | 18-25 | Test-Free | |
| California State University - Stanislaus | 93% | 900-1070 | 15-21 | Test-Free | |
| Catholic University of America | 86% | 1160-1350 | 23-31 | Test-Free | |
| Fresno State University | 95% | 880-1130 | 16-23 | Test-Free | |
| Hampshire College | 69% | 1200-1430 | 25-30 | Test-Free | |
| California State Polytechnic University - Humboldt | 89% | 1040-1270 | 21-24 | Test-Free | |
| Loyola University New Orleans | 78% | 1050-1240 | 20-26 | Test-Free | |
| Mount St. Mary's University | 76% | 920-1110 | 18-23 | Test-Free | |
| Pitzer College | 18% | 1390-1510 | 31-34 | Test-Free | |
| Reed College | 31% | 1320-1500 | 30-33 | Test-Free | |
| Sacramento State University | 92% | 880-1100 | 16-24 | Test-Free | |
| San Diego State University | 39% | 1130-1340 | 23-29 | Test-Free | |
| San Francisco State University | 91% | 940-1130 | 16-23 | Test-Free | |
| San Jose State University | 75% | 1070-1340 | 21-29 | Test-Free | |
| Sonoma State University | 93% | 980-1170 | 18-23 | Test-Free | |
| Stonehill College | 68% | 1130-1280 | 24-29 | Test-Free | |
| University of California - Berkeley | 12% | 1300-1520 | 28-34 | Test-Free | |
| University of California - Davis | 42% | 1160-1370 | 25-31 | Test-Free | |
| University of California - Irvine | 26% | 1240-1410 | 25-32 | Test-Free | |
| University of California - Los Angeles | 9% | 1290-1510 | 29-34 | Test-Free | |
| University of California - Merced | 93% | 1030-1350 | 20-31 | Test-Free | |
| University of California - Riverside | 71% | 1080-1280 | 22-29 | Test-Free | |
| University of California - San Diego | 25% | 1280-1460 | 26-33 | Test-Free | |
| University of California - Santa Barbara | 28% | 1250-1450 | 26-33 | Test-Free | |
| University of California - Santa Cruz | 63% | 1160-1350 | 23-30 | Test-Free | |
| University of San Diego | 53% | 1170-1340 | 25-31 | Test-Free | |
| Washington State University | 83% | 1020-1260 | 20-28 | Test-Free | |
| Worcester Polytechnic Institute | 57% | 1320-1450 | 29-33 | Test-Free | |
| Boise State University | 84% | 1030-1210 | 21-26 | Test-Free | |
| Canisius College | 78% | 1060-1320 | 22-28 | Test-Free | |
| California Baptist University | 80% | 990-1180 | 19-25 | Test-Free | |
| University of Southern Maine | 85% | 1000-1220 | 19-26 | Test-Free | |
| Eastern Washington University | 88% | 920-1140 | 16-26 | Test-Free | |
| Columbia College Chicago | 95% | 930-1200 | 17-25 | Test-Free | |
| University of Waterloo | 0% | 0-0 | 0-0 | Test Free | |
| University of New England | 96% | 1040-1230 | 21-27 | Test-Free (optional for certain programs) | |
| Plymouth State University | 98% | 980-1130 | 0-0 | Test-Free | |
| Neumann University | 85% | 920-1150 | 17-23 | Test-Free | |
| Augsburg University | 77% | 1200-1330 | 17-24 | Test-Free | |
| University of Minnesota - Crookston | 57% | 1030-1190 | 18-25 | Test-Free except for VetFast applicants | |
Tags: Boise State, Cal Baptist, Cal Maritime, Cal Poly Pomona, Cal Poly San Luis Obispo, Cal State Bakersfield, Cal State Channel Islands, Cal State Chico, Cal State Dominguez Hills, Cal State East Bay, Cal State Fresno, Cal State Fullerton, Cal State Long Beach, Cal State Los Angeles, Cal State Monterey Bay, Cal State Northridge, Cal State Sacramento, Cal State San Bernardino, Cal State San Marcos, Cal State Stanislaus, Cal State University, Caltech, Catholic University of America, Columbia College of Chicago, CUNY, CUNY - Baruch, CUNY - Brooklyn, CUNY - City College, CUNY - Hunter, CUNY - John Jay, CUNY - Lehman, CUNY - Queens, CUNY - York, Dickinson, Hampshire College, Loyola New Orleans, Pitzer, Plymouth State, Reed College, San Diego State, San Francisco State University, San Jose State, SAT, Shippensburg, Standardized Testing, Stevenson, Stonehill, UC Davis, UC Irvine, UC Merced, UC Riverside, UC San Diego, UC Santa Barbara, UC Santa Cruz, UCLA, University of California, University of New England, University of San Diego, Washington State, WPI