21 July 2020
Combined BS/MD Medical School Programs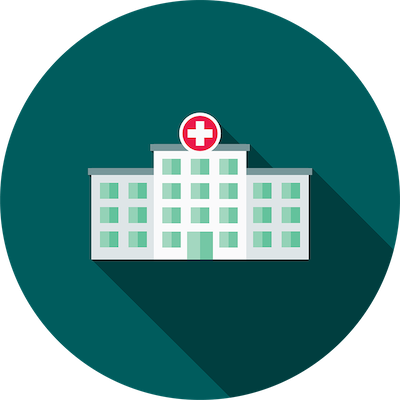 Combined BS/MD programs are available for talented high school seniors strongly committed to careers in medicine. Institutions offering combined BS/MD programs include Rice University, Northwestern University, Boston University and Case Western Reserve University.
To help you navigate your options, check out our list of combined BS/MD programs. We've included admission profiles where available, program lengths and features, as well as a link to each program's web page for the details.
Click on Continue Reading to see our list of combined BS/MD medical school programs now.
Combined BS/MD Programs
Approximately 50 colleges in the United States offer a direct pathway to medical school as part of their undergraduate admissions process. While the end result is the same—conditional admission to medical school—program requirements and structure vary widely.
Generally speaking, combined BS/MD programs vary in admission style and program structure:
Admission Style
Conditional Guaranteed Admission. This is the most popular admission style amongst these combined programs. What it means is that students admitted to the program will also be admitted to the affiliated medical school without a separate application given that he or she has met certain requirements such as a minimum score on the MCAT or a GPA in undergraduate years.
Guaranteed Admission. This admission style was created to prevent students from sacrificing parts of their undergraduate experience to prepare for the MCAT. Students admitted to the program will be offered admission to the medical school regardless of undergraduate performance.
Program Types
Accelerated. Accelerated programs are usually 6 or 7 years in duration and are designed to prepare students for a career in medicine in a shorter period of time than the traditional 8-year period.
Non-Accelerated. Non-accelerated programs still are 8-year programs but with either Conditional Guaranteed or Guaranteed Admission to medical school to allow students to bypass the standard admissions process.
Enjoy!
Authors
| | |
| --- | --- |
| | Phillip Han is a graduate from The Harker School's Class of 2020 and plans to attend USC's Marshall School of Business in the fall. He is also going to be a member of the Trojan Scholar Society in the fall, so this article hits close to home. |
---
Combined BS/MD Medical Programs
College Kickstart LLC
Institution
State
Profile
Program Length
Notes
Augusta University
(Medical College of Georgia)
Professional Scholars Program
GA
GPA: 3.7
SAT: 1450
ACT: 32
7 years
MCAT required by fall of third year in program
Baylor University
(Baylor College of Medicine)
Baylor2Baylor Medical Track Program
TX
GPA: 3.7
SAT: 1430
ACT: 32
Other: Top 5%
8 years
Scholarships offered, MCAT score of 501-507 required during undergraduate years
Boston University
(School of Medicine of Boston University)
Seven-Year Liberal Arts/Medical Education Program
MA
7 years
MCAT required by January of third year in program.
Brown University
(The Warren Alpert Medical School of Brown University)
Program in Liberal Medical Education
RI
SAT: 1512 (avg)
ACT: 34 (avg)
8 years
Flex Plan allows for 1-2 year deferral prior to entering med school
Caldwell University
(New Jersey Medical School at Rutgers Univesity)
Health Profession Affiliation Programs
NJ
GPA: 3.5
SAT: 1450
Other: Top 10%
7 years
MCAT required
California Northstate University
(California Northstate University College of Medicine)
Bachelor of Science to Doctor of Medicine Pathway
CA
GPA: 3.75
SAT: 1400
ACT: 31
6-8 years
MCAT of 510 or higher required
Case Western Reserve University
(Case Western Reserve School of Medicine)
Pre-Professional Scholars Program in Medicine
OH
8 years
MCAT not required
CUNY Brooklyn
(SUNY-Downstate Medical Center)
Coordinated BA/MD Program
NY
8 years
Scholarships offered
CUNY School of Medicine
(Sophie Davis Biomedical Education School of Medicine)
BS/MD Program
NY
GPA: 85
7 years
A key factor considered in the admissions process is the applicant's potential and interest in pursuing a career as a primary care doctor in a physician shortage area
Drew University
(New Jersey Medical School at Rutgers University)
3+4 BA/MD Program
NJ
GPA: 3.8
SAT: 1500
ACT: 33
7 years
Must take MCAT by junior year but no minimum score
Drexel University
(Drexel University College of Medicine)
BA/BS-MD Early Assurance Program
PA
GPA: 3.5
SAT: 1420
ACT: 31
7 years
Available only to following majors: Biological Sciences, Chemistry, Psychology four-year programs and Biomedical Engineering
Florida Atlantic University
(Florida Atlantic University College of Medicine)
Wilkes Medical Scholars Program
FL
GPA: 4.3 (weighted)
SAT: 1490
ACT: 33
8 years
MCAT required
Franklin Pierce University
(St. George's University School of Medicine)
SGU Pathway Program
NH
GPA: 3.5
SAT: 1090
8 years
Also has a pathway to study a Doctor of Veterinary Medicine degree in Grenada, West Indies
George Washington University
(George Washington University School of Medicine and Health Sciences)
Seven-Year Dual BA/MD Program
DC
7 years
Grambling State University
(Meharry Medical College)
BS/MD Program
LA
GPA: 3.25
SAT: 900
ACT: 20
7-8 years
Required 6-week enrichment program summer of freshman to sophomore year
Hofstra University
(Hofstra Northwell School of Medicine)
Hofstra 4+4 Program
NY
GPA: 3.7
SAT: 1410
ACT: 32
Other: Top 10%
8 years
CASPer exam required
Indiana State University
(Indiana University School of Medicine)
Rural Health Program
IN
GPA: 3.5
SAT: 1270
ACT: 27
8 years
Residents of rural Indiana only
Mercer University
(Mercer University School of Medicine)
Special Consideration Program
GA
8 years
Georgia residents only, 18 students only per year, MCAT 66th percentile required
Monmouth University
(St. George's University School of Medicine)
BS/MD 4+4 Program
NJ
8 years
MCAT required, international education available in upperclassman years of undergraduate
Montclair State University
(New Jersey Medical School at Rutgers University)
Health Careers Program Combined BS/MD Program
NJ
SAT: 1100
ACT: not accepted
8 years
MCAT required
New Jersey Institute of Technology
(New Jersey Medical School at Rutgers University)
Accelerated Pre-Health Programs
NJ
SAT: 1490
ACT: 33
7 years
BS/MD options also available with St. George's University in Grenada, West Indies and the American University of Antigua, West Indies.
Northwestern University
(Feinberg School of Medicine)
Honors Program in Medical Education
IL
7 years
Gap year available between undergraduate and med school
Pennsylvania State University
(Thomas Jefferson University Sidney Kimmel Medical College)
Accelerated Premedical - Medical Program
PA
SAT: 1470
Other: Top 10 students
7 years
Rensselaer Polytechnic Institute
(Albany Medical College)
BS/MD Physician-Scientist Program
NY
7 years
Requires a Math II SAT subject test, as well as Chemistry, Biology, or Physics SAT subject test
Rice University
(Baylor College of Medicine)
Rice/Baylor Medical Scholars Program
TX
8 years
Selects up to 6 applicants per year
Rutgers University - Newark
(New Jersey Medical School at Rutgers University)
BA/MD Program
NJ
SAT: 1400
ACT: 32
7 years
Saint Louis University
(Saint Louis University School of Medicine)
Medical Scholars Program
MO
SAT: 1360
ACT: 30
6 years
MCAT required
Siena College
(Albany Medical College School of Medicine)
Albany Medical College Program
NY
8 years
St. Bonaventure University
(George Washington University School of Medicine and Health Sciences)
BS/BA-MD 4+4 Dual Admittance Program
GPA: 90
SAT: 1390
ACT: 30
8 years
MCAT required
Stevens Institute of Technology
(New Jersey Medical School)
Accelerated Pre-Medicine Program
NJ
SAT: 1400
ACT: 32
Other: Top 10%
7 years
SUNY - Stony Brook
(Stony Brook University's School of Medicine)
Scholars for Medicine
NY
8 years
MCAT required
Temple University
(Temple University School of Medicine)
Pre-Med Health Scholar Program
PA
GPA: 3.8
7-8 years
Texas Tech University
(Texas Tech University Health Sciences Center School of Medicine)
Undergraduate to Medical School Initiative
TX
SAT: 1360
ACT: 30
8 years
Texas residents only
The College of New Jersey
(New Jersey Medical School at Rutgers University)
7 Year Medical Program
NJ
SAT: 1400
ACT: 32
7 years
Union College
(Albany Medical College School of Medicine)
Leadership in Medicine Program
NY
SAT: 1410
ACT: 30
8 years
Includes a master's in healthcare management, No MCAT required
University of Alabama
(University of Alabama School of Medicine)
Early Medical School Acceptance Program
AL
8 years
University of Cincinnati
(University of Cincinnati College of Medicine)
Connections Dual Admissions (BS/MD) Program
OH
SAT: 1300
ACT: 29
8 years
University of Colorado - Denver
(University of Colorado School of Medicine)
BA/BS-MD Degree Program
CO
8 years
Colorado residents only, 10 admits only, specializes in primary care
University of Connecticut
(University of Connecticut School of Medicine)
Special Program in Medicine
CT
GPA: 3.5
SAT: 1350
ACT: 29
8 years
MCAT required, special consideration for Connecticut residents
University of Evansville
(Indiana University School of Medicine - Evansville)
B/MD Program
IN
8 years
Indiana residents only, scholarship opportunities available
University of Illinois at Chicago
(University of Illinois at Chicago College of Medicine)
GPPA Medical Scholars Program
IL
8 years
University of Missouri - Kansas City
(University of Missouri-Kansas City School of Medicine)
BA/MD Program
MO
GPA: 3.0-4.0
SAT: 1160
ACT: 24
6 years
Special benefit: in 3 weeks, students receive a docent or teaching physician mentor through curriculum
University of Nevada - Reno
(University of Nevada School of Medicine)
BS/MD Program
NV
GPA: 3.7
SAT: 1270
ACT: 26
Other: Top 10%
7 years
Nevada resident, graduate from a Nevada high school, declared major as Biology
University of New Mexico
(University of New Mexico School of Medicine)
Combined BA/MD Degree Program
NM
8 years
Open to high school students graduating from a New Mexico high school as well as members of an Indian nation, tribe or pueblo located wholly or partially in NM
University of Pittsburgh
(University of Pittsburgh School of Medicine)
Guaranteed Admit Program
PA
SAT: 1490
ACT: 34
8 years
MCAT not required
University of Rochester
(University of Rochester School of Medicine)
Rochester Early Medical Scholars
NY
GPA: 3.95 (avg)
Other: Top 3%
8 years
Exemption from MCAT
University of South Alabama
(University of South Alabama College of Medicine)
College of Medicine Early Acceptance Program (COMEAP)
AL
GPA: 3.5
SAT: 1260
ACT: 27
8 years
Preference to Alabama residents
University of South Florida
(Morsani College of Medicine)
7-year Medical Program
FL
SAT: 1500
ACT: 34
7 years
MCAT required
Virginia Commonwealth University
(Virginia Commonwealth University School of Medicine)
Guaranteed Admission Program
VA
GPA: 3.5
SAT: 1300
ACT: 29
8 years
Washington and Jefferson College
(Temple School of Medicine)
Medical Scholars Program
PA
SAT: 1350
ACT: 31
Other: Top 5%
8 years
MCAT required
Wayne State University
(Wayne State University School of Medicine)
Wayne Med-Direct
MI
GPA: 3.5
SAT: 1310
ACT: 28
8 years
10 admits per year, free tuition and housing
Tags: Alabama, Augusta, Baylor, Boston University, Brown, Caldwell, California Northstate, Case Western, Class of 2025, Colorado - Denver, CUNY, CUNY - Brooklyn, Drew, Drexel, Florida Atlantic, Franklin Pierce, George Washington, Grambling State, Hobart and William Smith, Hofstra, illinois- Chicago, Indiana State, Mercer, Missouri - Kansas City, Monmouth, Montclair State, New Mexico, NJIT, Northwestern, Penn State, Pitt, Rice, RPI, Rutgers - Newark, Saint Louis University, Siena, Stevens, St_ Bonaventure, SUNY - Stony Brook, TCNJ, Temple, Texas Tech, UConn, Union College, University of Cincinnati, University of Evansville, University of Illinois - Chicago, University of Miami, University of Missouri - Kansas City, University of Nevada - Reno, University of Rochester, University of South Alabama, University of South Florida, Virginia Commonwealth, Washington and Jefferson, Wayne State