04 September 2014
Common App Schools That Don't Require Additional Essays
Low effort, high quality schools to consider for your list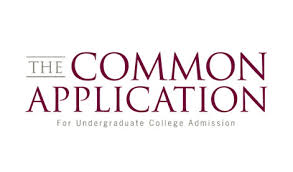 By now, most of you are quite familiar with the Common Application ("Common App"). And most of you that are applying to competitive institutions are painfully aware that there are often extra essay or short answer prompts to complete.
The good news is that this isn't always the case. Recently we introduced a new feature in College Kickstart that identifies Common App schools that don't require additional essay or short answer prompts.
Put another way, these are schools that you can apply to easily once you've completed the core common app. It's another useful way to narrow down your list choices, or to consider new ones that may be a good fit and don't require extra effort to submit.
Enjoy!
Note: the list isn't exhaustive—it's meant to cover the more competitive 4 year institutions in the nation.
The List
| School | School |
| --- | --- |
| Allegheny College | Bard College |
| Bucknell University | Case Western Reserve University |
| Centre College | Clark University |
| Colby College | College of the Atlantic |
| College of the Holy Cross | College of William and Mary |
| Colorado State University - Ft. Collins | Connecticut College |
| Cornell University | DePauw University |
| Dickinson College | Fordham University |
| Franklin and Marshall | Gettysburg College |
| Grinnell College | Hobart and William Smith Colleges |
| Ithaca College | Kenyon College |
| Middlebury College | Miami University - Oxford |
| Millsaps College | Muhlenberg College |
| Northeastern University | Ohio State University - Columbus |
| Rensselaer Polytechnic Institute | Rhodes College |
| St. Lawrence University | Sewanee: The University of the South |
| Skidmore College | Southwestern University |
| State University of New York - Binghamton | Trinity College |
| Union College | University of Delaware |
| University of Massachusetts - Amherst | University of Miami |
| University of New Hampshire | University of Puget Sound |
| University of Rhode Island | University of Tennessee - Knoxville |
| University of the Pacific | University of Vermont |
| University of Virginia | Vanderbilt University |
| Wabash College | Washington and Lee College |
| Washington University at St. Louis | Wesleyan University |
| Willamette University | Williams College |
Tags: Allegheny College, Bard, Bucknell, Case Western, Centre College, Clark, Colby, College of the Atlantic, Colorado State, Connecticut College, Cornell, Delaware, DePauw, Dickinson, Fordham, Franklin & Marshall, Gettysburg, Grinnell, Hobart and William Smith, Holy Cross, Ithaca, Kenyon, Miami, Miami University - Oxford, Middlebury, Millsaps, Muhlenberg, New Hampshire, Northeastern, Ohio State, Rhodes, RPI, Sewanee, Skidmore, Southwestern, St Lawrence, SUNY - Binghamton, Tennessee, Trinity College, UMass Amherst, Union College, University of Rhode Island, University of the Pacific, University of Vermont, University of Virginia, Vanderbilt, Wabash, Washington and Lee, Washington University in St Louis, Wesleyan, Willamette, William & Mary, Williams