30 August 2023
Common App Schools That Don't Require Extra Essays (2023-24)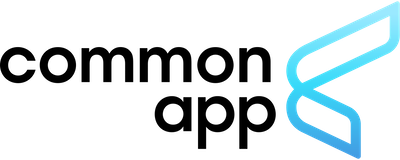 In search of schools with no extra Common App essays? Look no further, check out our list of popular schools here, updated for the 2023-24 application season.
The list includes schools that simply require the base essay (e.g. personal statement). Keep in mind that many of these schools may have "optional" prompts which you might want to complete anyway to strengthen your application.
If you're a student or parent with a College Kickstart Plus or Premium subscription, this information is already available to you as part of our key application requirements view.
Click on Continue Reading for the list.
---
Common App Schools with No Extra Essays (Class of 2028 Edition)
College Kickstart LLC
Institution
Abilene Christian University
Adelphi University
Albion College
Albright College
Alfred University
Allegheny College
Alma College
American University
Anderson University - IN
Appalachian State University
Arcadia University
Arizona State University
Ashland University
Assumption University
Auburn University
Augsburg University
Augustana College
Ave Maria University
Baldwin Wallace University
Ball State University
Bard College
Barry University
Bates College
Baylor University
Bellarmine University
Belmont University
Bentley University
Berry College
Birmingham-Southern College
Bowdoin College
Bowling Green State University
Bradley University
Bridgewater College
Bridgewater State University
Bryant University
California Institute of Technology
Calvin University
Canisius College
Capital University
Carthage College
Case Western Reserve University
Catawba College
Catholic University of America
Centenary College of Louisiana
Central Michigan University
Central Washington University
Centre College
Champlain College
Chatham University
Christian Brothers University
Christopher Newport University
Clark Atlanta University
Clark University
Clarkson University
Clemson University
Cleveland State University
Coe College
Colby College
Colgate University
College of Charleston
College of Idaho
College of Saint Benedict
College of the Holy Cross
College of William and Mary
Colorado Mesa University
Colorado School of Mines
Colorado State University - Ft. Collins
Concordia University - Irvine
Connecticut College
Cornell College
Curry College
Daemen University
Denison University
DePaul University
DePauw University
DeSales University
Dickinson College
Dillard University
Dominican University
Dominican University of California
Drake University
Drew University
Drexel University
Duquesne University
D'Youville University
East Carolina University
Eastern Connecticut State University
Eastern Michigan University
Eastern Washington University
Eckerd College
Elmhurst University
Elmira College
Emmanuel College - MA
Emory & Henry College
Evergreen State College
Fairfield University
Fairleigh Dickinson University - Florham
Fairleigh Dickinson University - Metropolitan
Ferrum College
Fitchburg State University
Flagler College
Florida A&M University
Florida Atlantic University
Florida Gulf Coast University
Florida Institute of Technology
Florida International University
Florida Southern College
Florida State University
Fordham University
Franklin & Marshall College
Frostburg State University
Furman University
Gannon University
George Fox University
George Mason University
George Washington University
Georgia Southern University
Georgia State University
Gettysburg College
Grand Valley State University
Grinnell College
Guilford College
Gustavus Adolphus College
Hamilton College
Hampden-Sydney College
Hampshire College
Hampton University
Hanover College
Hartwick College
Hawaii Pacific University
Hendrix College
Hobart and William Smith Colleges
Hollins University
Houston Christian University
Howard University
Illinois State University
Immaculata University
Indiana State University
Indiana University
Indiana University - Indianapolis
Iona University
Iowa State University
Jacksonville University
James Madison University
John Carroll University
Juniata College
Kalamazoo College
Kansas State University
Kean University
Keene State College
Kennesaw State University
Kent State University
Kenyon College
King's College - PA
Knox College
La Salle University
Lake Forest College
Le Moyne College
Longwood University
Louisiana State University
Loyola Marymount University
Loyola University Chicago
Loyola University Maryland
Loyola University New Orleans
Luther College
Lycoming College
Macalester College
Manhattan College
Manhattanville College
Marist College
Marquette University
Marshall University
Marymount Manhattan College
McDaniel College
Menlo College
Mercer University
Merrimack College
Metropolitan State University of Denver
Miami University - Oxford
Michigan State University
Michigan Technological University
Middlebury College
Millersville University
Millsaps College
Milwaukee School of Engineering
Mississippi State University
Missouri State University
Missouri University of Science and Technology
Monmouth University
Moravian University
Morehead State University
Morehouse College
Morgan State University
Mount Holyoke College
Mount St. Mary's University
Muhlenberg College
Nazareth University
Neumann University
New College of Florida
New Jersey Institute of Technology
New York University
Niagara University
North Carolina A&T State University
North Carolina Central University
Northeastern University
Northern Kentucky University
Nova Southeastern University
Oakland University
Oberlin College
Ohio Dominican University
Ohio Northern University
Ohio State University - Columbus
Ohio University
Ohio Wesleyan University
Oklahoma State University
Old Dominion University
Oregon State University
Otterbein University
Pace University
Pacific Lutheran University
Pennsylvania State University - Abington
Pennsylvania State University - Altoona
Pennsylvania State University - Brandywine
Pennsylvania State University - Erie
Pennsylvania State University - University Park
Plymouth State University
Point Park University
Portland State University
Pratt Institute
Providence College
Queen's University of Charlotte
Quinnipiac University
Radford University
Ramapo College of New Jersey
Randolph-Macon College
Regis University
Rhode Island College
Rhodes College
Rider University
Ripon College
Roanoke College
Rochester Institute of Technology
Roger Williams University
Rollins College
Rose-Hulman Institute of Technology
Rowan University
Rutgers University - Camden
Rutgers University - New Brunswick
Rutgers University - Newark
Sacred Heart University
Saint John's University - MN
Saint Joseph's University
Saint Louis University
Saint Mary's College of California
Saint Vincent College
Salem State University
Salisbury University
Salve Regina University
Samford University
Sarah Lawrence College
Savannah College of Art and Design
Seton Hall University
Sewanee: The University of the South
Shenandoah University
Shippensburg University of Pennsylvania
Siena College
Simmons University
Skidmore College
Southeast Missouri State University
Southern Connecticut State University
Southern University at New Orleans
Southwestern University
Spring Hill College
St. Bonaventure University
St. John Fisher University
St. John's University - NY
St. Lawrence University
St. Norbert College
State University of New York - Albany
State University of New York - Binghamton
State University of New York - Brockport
State University of New York - Buffalo
State University of New York - Buffalo State
State University of New York - Cortland
State University of New York - Environmental Science and Forestry
State University of New York - Fredonia
State University of New York - Geneseo
State University of New York - New Paltz
State University of New York - Oneonta
State University of New York - Oswego
State University of New York - Plattsburgh
State University of New York - Potsdam
State University of New York - Purchase
State University of New York - Stony Brook
Stephen F. Austin State University
Stetson University
Stonehill College
Suffolk University
Susquehanna University
Sweet Briar College
Taylor University
Temple University
Texas State University
Texas Tech University
The Citadel
The University of Findlay
Thomas More University
Tiffin University
Towson University
Trinity College
Trinity University
Truman State University
Tulane University
Union College
United States Military Academy
University of Akron
University of Alabama
University of Alabama - Birmingham
University of Arizona
University of Arkansas
University of Central Arkansas
University of Central Florida
University of Colorado - Colorado Springs
University of Colorado - Denver
University of Connecticut - Stamford
University of Connecticut - Storrs
University of Dayton
University of Delaware
University of Denver
University of Detroit Mercy
University of Hartford
University of Houston
University of Idaho
University of Iowa
University of Kansas
University of Kentucky
University of La Verne
University of Louisville
University of Lynchburg
University of Maine
University of Mary Washington
University of Maryland - Baltimore County
University of Massachusetts - Boston
University of Massachusetts - Dartmouth
University of Massachusetts - Lowell
University of Memphis
University of Michigan - Dearborn
University of Minnesota - Crookston
University of Minnesota - Duluth
University of Minnesota - Morris
University of Minnesota - Rochester
University of Mississippi
University of Missouri
University of Missouri - Kansas City
University of Missouri - St. Louis
University of Montana
University of Mount Union
University of Nebraska
University of Nevada - Las Vegas
University of Nevada - Reno
University of New England
University of New Hampshire
University of New Haven
University of New Mexico
University of New Orleans
University of North Carolina - Asheville
University of North Carolina - Greensboro
University of North Carolina - Pembroke
University of North Dakota
University of North Florida
University of North Georgia
University of North Texas
University of Northern Colorado
University of Oklahoma
University of Oregon
University of Pittsburgh
University of Puget Sound
University of Rhode Island
University of Scranton
University of South Carolina
University of South Dakota
University of South Florida
University of Southern Maine
University of Southern Mississippi
University of St. Thomas - TX
University of St.Thomas - MN
University of Tampa
University of Tennessee - Knoxville
University of Texas - Arlington
University of Texas - Dallas
University of Texas - El Paso
University of Texas - San Antonio
University of the Incarnate Word
University of the Pacific
University of Toledo
University of Tulsa
University of Utah
University of Vermont
University of Washington - Tacoma
University of West Florida
University of Wisconsin - Milwaukee
University of Wisconsin - River Falls
University of Wisconsin - Stevens Point
University of Wisconsin - Stout
University of Wisconsin - Whitewater
University of Wyoming
Ursinus College
Utica University
Valparaiso University
Virginia Commonwealth University
Virginia Military Institute
Wabash College
Walsh University
Washington & Jefferson College
Washington and Lee University
Washington College
Washington State University
Wayne State University
Webb Institute
Wentworth Institute of Technology
Wesleyan University
West Chester University of Pennsylvania
West Virginia University
Western Carolina University
Western Connecticut State University
Western Kentucky University
Western Michigan University
Western New England University
Westfield State University
Westminster College - PA
Westminster University
Wheaton College - IL
Wheaton College - MA
Wheeling University
Whitman College
Whitworth University
Widener University
Wilkes University
Wingate University
Winthrop University
Wittenberg University
Wofford College
Woodbury University
Worcester State University
Wright State University
Xavier University
Xavier University of Louisiana
York College of Pennsylvania
Tags: Appalachian State, Bates, Bentley, Birmingham-Southern, Butler, Canisius, Case Western, Catholic University of America, Centre College, Christopher Newport, Clark, Clarkson, Colby, College Lists, College of St Benedict, Colorado State, Common App, Concordia - Irvine, Connecticut College, Cornell College, Denison, DePaul, DePauw, Detroit Mercy, Dominican University of California, Drake, Drew, Drexel, Eckerd, Elmira, Fairfield, Florida Institute of Technology, Fordham, George Mason, Gettysburg, Grinnell, Guilford, Gustavus Adolphus, Hampden-Sydney, Hobart and William Smith, Holy Cross, John Carroll, Juniata, Kenyon, La Verne, Loyola New Orleans, Luther, Manhattan College, Marquette, Mary Washington, Marymount Manhattan, McDaniel, Menlo, Merrimack, Miami University - Oxford, Middlebury, Millsaps, Morehouse, Muhlenberg, New College of Florida, NJIT, Northeastern, Ohio Northern, Ohio State, Ohio University, Ohio Wesleyan, Pace, Providence, Puget Sound, Quinnipiac, Regis, Rhodes, Rider University, Rochester Institute of Technology, Roger Williams, Rollins, Sacred Heart, Saint John's - MN, Saint Joseph's University, Saint Lawrence, Saint Louis University, Salve Regina, Seton Hall, Sewanee, Simmons, Skidmore, Southwestern, Spelman, Spring Hill, Stetson, Stevens Tech, Stonehill, Suffolk, SUNY - Binghamton, SUNY - Buffalo, SUNY - Geneseo, SUNY - Potsdam, SUNY - Stony Brook, Temple, Trinity College, Trinity University, UConn, UMass Lowell, UNC Asheville, Union College, University of Central Florida, University of Dayton, University of Delaware, University of Denver, University of Maine, University of Maryland - Baltimore County, University of New Hampshire, University of Rhode Island, University of Scranton, University of Tampa, University of the Pacific, University of Tulsa, University of Vermont, Ursinus, Virginia Commonwealth, Wabash, Washington and Lee, Washington College, Wesleyan, Western Michigan, Wheaton - MA, Wheeling Jesuit, Whitman, Whittier, Whitworth, Willamette, Wittenberg, Wofford, Woodbury, Xavier