12 November 2015
Counselor Preview Update Now Available!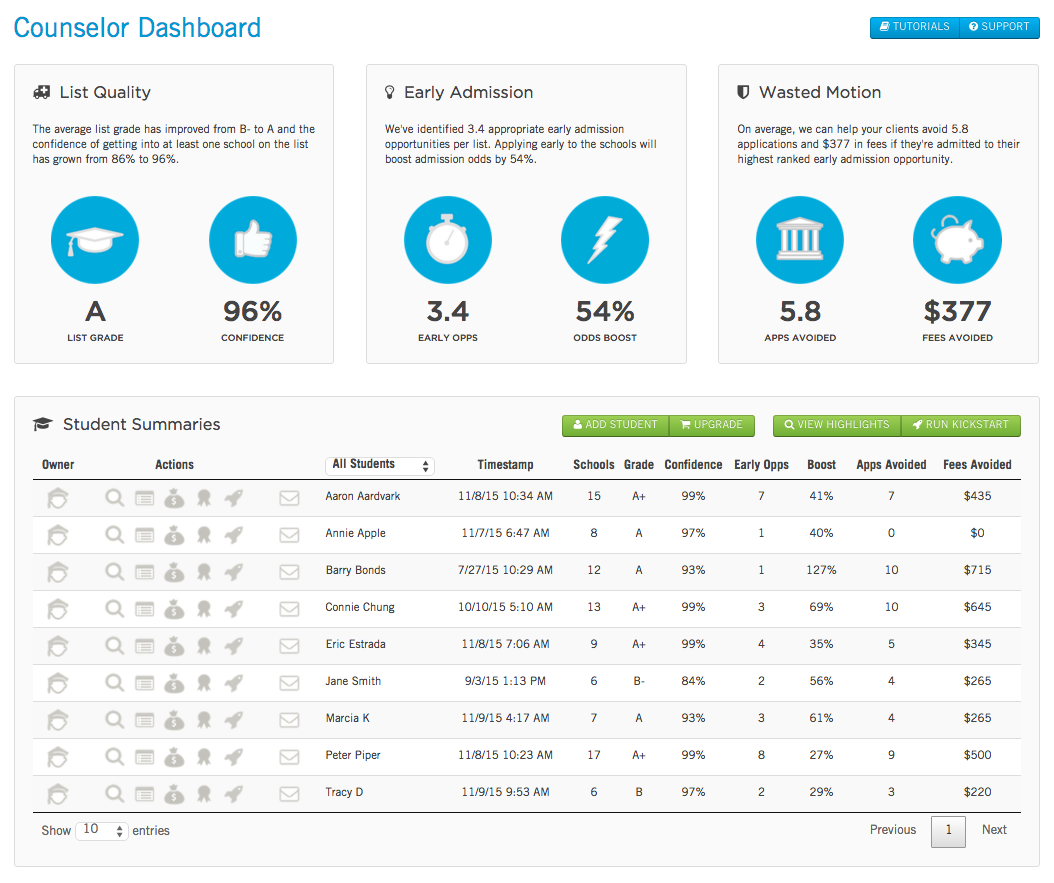 We're pleased to announce an important new update for our Counselor Preview participants. This update incorporates much of the great feedback you've provided in recent weeks as well as some new capabilities we think you'll find helpful:
A streamlined user experience
New modes of operation
New financial aid capabilities
Expanded coverage universe
Click on Continue Reading for the details.
---
What's New
Streamlined user experience.

Though the Counselor Dashboard retains its look and feel, we've consolidated the content from multiple tabs into a single page. Now you'll have one click access to virtually everything, including reviewing and running plans for your students, tracking impact and managing accounts.
New modes of operation.

To give you flexibility in how you use College Kickstart with your students, college plans can now be either student-powered (as always) or counselor-powered (new). In counselor-powered mode, you take ownership for creating and refining college plans for your student. In this mode, your student won't have access to College Kickstart directly, so you can decide how to expose it to your student, if at all. You can sit down and run scenarios together if you'd like, or simply use it as your own internal research/decision support tool. You can also start off counselor-powered to create an initial plan for your students, then switch to student-powered after you've reviewed it with them.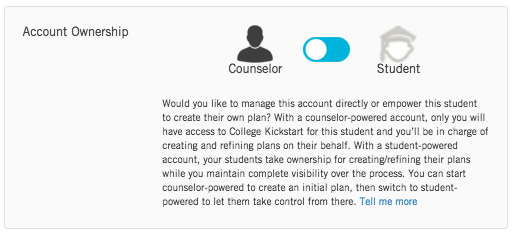 New financial aid capabilities.

Affordability is an essential consideration in any college plan, and this update adds key financial aid metrics to help you quickly dial in on institutions with generous need and/or merit-based aid programs. This includes:
An affordability section in the Details tab to help gauge the strength of an institution's need and merit-based aid offerings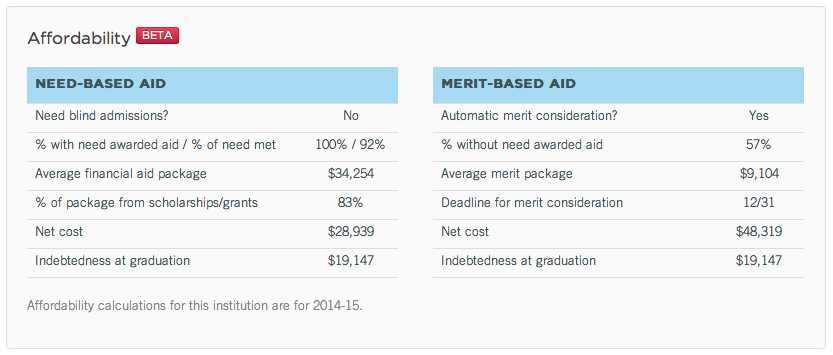 Two new MixFixer™ filters to quickly identify schools with low net cost (cost of attendance less scholarship/grants) and schools with automatic merit scholarship consideration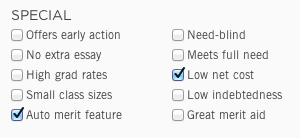 Two new views in the Plan Highlights page covering need and merit-based aid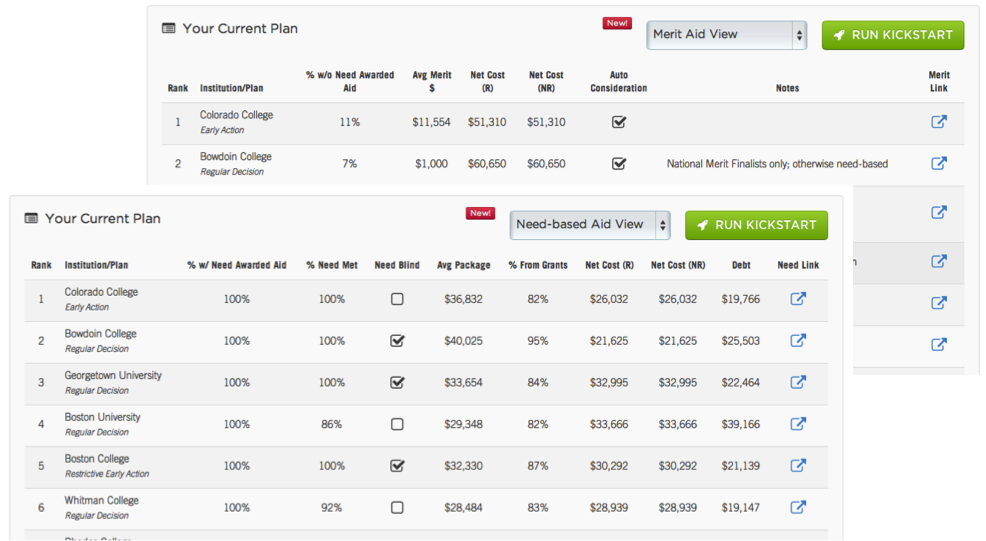 Expanded coverage universe.

We've added another 22 schools to our coverage universe, which now covers over 300 institutions and 280 departments in many of those institutions. Schools added include: Arizona State, Auburn, Baylor, Catholic University of America, Clarkson, DePaul University, Elmira College, Iowa State, Loyola University of Maryland, New College of Florida, New Jersey Institute of Technology, Oklahoma State, Seton Hall University, Seattle University, Texas Tech, Trinity University, University of Houston, University of Nevada - Reno, University of Oklahoma, University of South Carolina, Washington State and Wittenberg University. Departmental data is also available for Texas Tech, University of California - San Diego, University of Dayton and University of Houston.
Enjoy! To sign into your account, click here. To learn more about the Counselor Preview, click here.