13 July 2016
Early Admission Plan Changes for the Class of 2021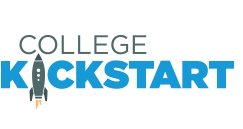 Many colleges and universities have begun updating their websites for the Class of 2021 (Fall 2017) admission cycle. While we expect the activity to continue into the late summer, several of the changes we've observed are worth noting.
In particular, roughly 20 schools have introduced changes to the early admission plans available to you this fall. Unsurprisingly, the vast majority have added binding early decision options, including the University of Chicago (Early Decision 1/2), Wake Forest and Wellesley (Early Decision 2) and Tulane (replaced Single Choice Early Action with Early Decision). Several also introduced/refined their Early Action programs, including Texas A&M (a new Early Action option for engineering applicants) and the University of Illinois at Urbana-Champaign (revamped). On the flip side, Cal Poly San Luis Obispo eliminated Early Decision.
If you're considering early admission, be sure to check out our list as it may impact how you decide to apply this fall. Note for our subscribers: the data has already been incorporated into the product, so all you have to do to see how it impacts your plan is re-run College Kickstart.
Click on Continue Reading below for the details.
---
Class of 2021 Admission Plan Changes
College Kickstart LLC
| Institution | ED1 | ED2 | EA1 | EA2 | REA | Comments |
| --- | --- | --- | --- | --- | --- | --- |
| Assumption College | | | | | | ED1 added |
| California State Polytechnic University - San Luis Obispo | | | | | | ED1 removed |
| Drake University | | | | | | EA2 removed |
| Elmira College | | | | | | ED1/2 replaced with EA |
| Fairfield University | | | | | | ED2 added |
| Haverford College | | | | | | ED2 added |
| Loyola Marymount University | | | | | | ED1 added |
| Pace University | | | | | | ED1 and EA2 added |
| Providence College | | | | | | ED2 added |
| Saint Anselm | | | | | | ED1 added |
| Seton Hall University | | | | | | EA2 added |
| Texas A&M University - Engineering | | | | | | EA added for engineering |
| The New School - Eugene Lang | | | | | | ED replaced with EA |
| Tulane University | | | | | | SCEA replaced with ED1 |
| University of Chicago | | | | | | ED1/2 added |
| University of Illinois - Urbana Champaign | | | | | | Revamped EA |
| University of Miami | | | | | | ED2 added |
| Wake Forest University | | | | | | ED2 added |
| Wellesley College | | | | | | ED2 added |
| Wheaton College - MA | | | | | | ED2 added |
| Willamette University | | | | | | ED2 removed |
Tags: Assumption, Cal Poly SLO, Class of 2021, Drake, Early Admission, Elmira, Fairfield, Haverford, Loyola Marymount, New School (Eugene Lang), Pace, Providence, Saint Anselm, Seton Hall, Texas A&M, Tulane, University of Chicago, University of Illinois at Urbana-Champaign, University of Miami, Wake Forest, Wellesley, Wheaton - MA, Willamette