23 September 2022
Early Admission Plan Changes for the Class of 2027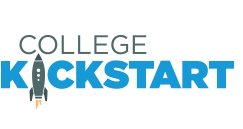 Most schools have completed their updates for the 2022-23 admission cycle (Class of 2027), and several of the changes we've observed are worth noting.
Roughly 30 schools have modified early admission options available to applicants this fall. Notable changes include the switch from early action to restrictive early action at Caltech and the addition of early action at USC, Clemson and Florida State.
If you're considering early admission, be sure to check out our list as it may impact how you decide to apply this fall. Note to our subscribers: the data has already been incorporated into the product, simply re-run College Kickstart to see how it impacts your plan.
Click on Continue Reading below for the details.
---
Class of 2027 Admission Plan Changes
College Kickstart LLC
| Institution | EA1 | EA2 | REA | ED1 | ED2 | Comments |
| --- | --- | --- | --- | --- | --- | --- |
| Alfred University | | | | | | EA1 added |
| Allegheny College | | | | | | EA2 added |
| Austin College | | | | | | ED1 removed |
| Caltech | | | | | | EA1 replaced with REA |
| Champlain College | | | | | | ED2 added |
| Clemson University | | | | | | EA1 added |
| Florida State University | | | | | | EA1 added |
| Gettysburg College | | | | | | EA1 added |
| Hamline University | | | | | | ED1 removed |
| Hobart and William Smith Colleges | | | | | | EA1 added |
| Kalamazoo College | | | | | | ED2 removed |
| Mercer University | | | | | | EA1 added |
| North Carolina A&T University | | | | | | EA2 added |
| Oregon State University | | | | | | EA2 added |
| Randolph Macon College | | | | | | ED1 added |
| Saint Louis University | | | | | | ED2 added |
| St. Joseph's University | | | | | | ED2 added |
| SUNY - ESF | | | | | | ED1 replaced with EA1 |
| SUNY - Geneseo | | | | | | ED1 replaced with EA1 |
| Sweet Briar College | | | | | | ED2 added |
| Texas Christian University | | | | | | ED2 added |
| The College of New Jersey | | | | | | ED2 removed |
| University of Lynchburg | | | | | | EA1/EA2 replaced with ED1 |
| University of Massachetts - Amherst | | | | | | EA2 added |
| University of Southern California | | | | | | EA1 added |
| University of Tampa | | | | | | EA2 removed |
| University of Vermont | | | | | | ED1 added |
Tags: Allegheny College, Austin College, Caltech, Champlain, Class of 2027, Clemson, Early Action, Early Admission, Early Decision, Florida State, Gettysburg, Hamline, Hobart and William Smith, Kalamazoo, Mercer, North Carolina A&T, Oregon State, Randolph Macon, Restrictive Early Action, Roanoke, Saint Louis University, Stetson, St_ Joseph's University, SUNY - Alfred, SUNY - ESF, SUNY - Geneseo, Sweet Briar, TCNJ, TCU, UMass Amherst, University of Lynchburg, University of Tampa, University of Vermont, USC