16 December 2015
Georgetown Admits 892 Early Action Applicants to Class of 2020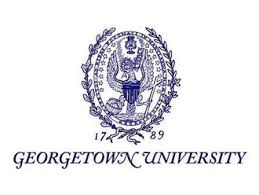 Georgetown University admitted 892 restrictive early action applicants to the Class of 2019.
A total of 7,027 early action applications were received this year, resulting in an early admission rate of 13 percent.
The Walsh School of Foreign Service admitted 14 percent of applicants, while Georgetown College, the McDonough School of Business and the School of Nursing and Health Studies each admitted 12 percent of applicants.
Click here for the news release.