17 June 2021
Great Co-Op Programs for Undergraduates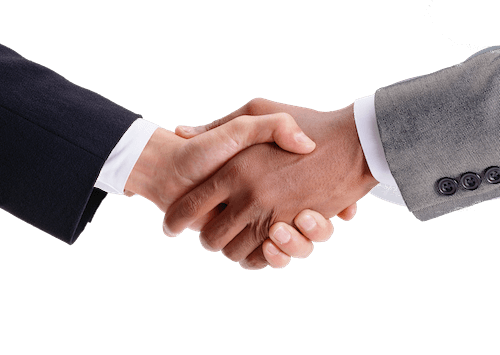 Want to gain valuable career skills and work experience during college? If so, you may want to consider a cooperative education program, or co-op.
Co-ops are fantastic opportunities for students to apply their classroom knowledge to hands-on job experiences. Through co-ops, students balance classroom learning with practical work experience related to careers of their interest. Co-ops allow students to earn money, build their resume, learn useful skills, and boost their employability.
To help you explore your options, we have curated a list of strong co-op programs at schools across the nation. Covering a wide variety of institutions, the following list features the admission profiles, program types, academic areas, and more related to these schools' co-op programs.
Click on Continue Reading to see our list of great undergraduate co-op programs nationwide.
Great Undergraduate Co-op Programs
Various institutions across the United States offer opportunities for students to participate in co-op programs. Using information compiled from U.S. News, Business Insider, World Association for Cooperative Education, Cooperative & Experiential Education Division, and National Society for Experiential Education, we have created the following list of institutions with great co-op programs for undergraduates.
For each institution's co-op program, we detail a breakdown of profiles, types, and offerings:
Academic Profile

. To help you assess academic fit, we have included each institution's overall admission rate and mid-50th percentile test score breakdowns.

Academic Area

. We have noted if some institutions offer co-ops only to specific academic areas or are open to any student.

Program Type

. Co-op programs typically come in three types: full-time alternating, part-time parallel, and full-time one-time. We have included descriptions of each institution's co-op program type.

Full-time alternating

. Students alternate one semester or quarter of academic coursework with one semester or quarter of full-time work.

Part-time parallel

. Students work a part-time job while taking classes.

Full-time one-time

. Students complete one full semester or quarter of work.

Integral

. For certain institutions, co-ops are integral to their educational model, and most or all of their students participate. Thus, we have marked the co-op programs that are integral and receive a lot of emphasis from their institutions.

Academic Credit

. Some institutions offer academic credit to students for completing co-ops, which we have noted.

Notes

. We have included some highlights specific to each institution's co-op program.
Enjoy!
Author
| | |
| --- | --- |
| | Claire Luo is a graduate from The Harker School's Class of 2021 who will be attending Stanford University in the Fall. |
---
Great Undergraduate Co-op Programs
College Kickstart LLC
Institution
State
Admit Rate (%)
Mid 50 SAT/ACT
Program Type
Integral
Academic Credit
Notes

Bradley University

IL
73
1090-1270
22-28
Part-time, full-time, or full-time alternating

Credit possible for all colleges except for engineering and technology

Carnegie Mellon University

PA
17
1460-1560
33-35
Full-time

Obtaining a cooperative education assignment is competitive
Not available for international students

Case Western Reserve University

OH
30
1350-1490
31-34
Full-time, 2 semester

Voluntary program that provides students a unique opportunity to gain hands-on, paid experience relevant to their course of study

Clarkson University

NY
75
1180-1350
23-30
Full-time, semester

Career Center ranked among the Top 20 Career Services in the country by the Princeton Review
Strong industry connections to find co-op placements

Clemson University

SC
62
1230-1380
27-32
Full-time alternating or back-to-back

1000+ students participate
94% student satisfaction with co-op assignments

Cornell University

NY
9
1410-1530
32-35
Full-time, semester

Students can find engineering-related work that is verified with the employer and Cornell co-op program

Drexel University

PA
77
1190-1370
25-31
Alternating (3 or 1 co-op cycles)

One of the first co-op programs and nationally-renowned
Choose from more than 1,500 employers in 22 states (plus Washington DC and Puerto Rico) and 45 countries, or conduct an independent search for an employer

Elon University

NC
78
1160-1310
25-30
Academic program

Academic assignments that help students deepen the learning at the work site

Georgia Institute of Technology

GA
18
1380-1520
29-34
Alternating semesters

Optional, five-years long
3,000 students in the program

MIT

MA
4
1520-1580
35-36
Full-time, six-month cycles

Co-ops through the Lincoln Laboratory throughout the year
Introduce students to careers in research and development

Michigan State University

MI
76
1110-1280
23-29
Alternating

Experiential education courses for credit

Northeastern University

MA
20
1430-1540
33-35
Alternating semesters

Required cornerstone of Northeastern's education
Vast network across 7 continents yields global cooperative education opportunities across all industries and sectors

Purdue University

IN
67
1210-1420
25-32
3-5 work sessions

12-22 months of practical experience prior to graduation
Typically sessions with the same employer for a long relationship
Students awarded co-op certificates

Rochester Institute of Technology

NY
71
1220-1410
27-32
Alternating semesters

Offers industry, on-campus, and entrepreneurial co-op opportunities
Partnerships with 3400+ hiring organizations
Required for most undergraduate programs

Rose-Hulman Institute of Technology

IN
77
1270-1440
27-33
Full-time

Recruiters include Microsoft, Google, General Electric, Rockwell Collins, Rolls-Royce, Interactive Intelligence, Roche Diagnostics, and Texas Instruments

Stevens Institute of Technology

NJ
40
1340-1500
31-34
Alternating semesters

First-year students attend co-op workshops
~30% of undergraduate engineering students participate

State University of New York - Stony Brook

NY
49
1240-1420
26-32
Parallel or alternating

Closely integrated with the course curriculum
Has faculty oversight with academic credit

University of Toledo

OH
Alternating

One of a strongest engineering co-op programs in the nation
One of eight universities in the nation with a mandatory co-op program

University of Arkansas

AR
78
1110-1270
23-29
Parallel or alternating

Over fifty co-op courses offered in various fields of study

University of Cincinnati

OH
76
1120-1310
23-29
Alternating (Full-Time), part-time, or micro

First university to use co-op education
One of the best co-op programs in the nation with signature programs in DAAP, Engineering, IT, and Business

University of Georgia

GA
39
1220-1390
27-32
Full-time

Selection and participation in UGA's Engineering Co-op Program is considered an honor
Variety of past hiring companies

University of Kentucky

KY
96
1070-1310
22-29
Alternating semesters

Goal to provide students with at least 12 months of work experience before graduation

University of Tennessee - Knoxville

TN
78
1140-1290
25-31
Full-time, alternating for engineering

Over 40% of engineering students participated in the co-op (2016)
490+ employers are registered with the program, with majority in the southeast.

University of Vermont

VT
67
1200-1360
26-31
Full-time, 6-9 month long

Students can work with employers in the co-op program or apply to other programs that are not partnered with the co-op program

Villanova University

PA
25
1320-1460
30-33
Full-time, 6 month long

Participating students maintain full-time student status and remain on track to graduate in four years by completing coursework before, during, and/or after co-op

Virginia Polytechnic Institute

VA
66
1170-1370
25-31
Full-time or part-time

Course assignments to help students gain the most from work experience

Washington University in St. Louis

MO
16
1450-1560
33-35
Full-time, 7-8 month long

Over the course of a semester and summer term
Paid average $23/hr

Wentworth Institute of Technology

MA
94
1080-1260
23-28
Full-time, semesters

One of the most comprehensive co-op programs of its kind in the nation
Two co-op semesters required

West Virginia University

VA
82
1050-1240
21-27
Alternating

Nationally accredited, statewide initiative
Almost always paid and for academic credit

Worcester Polytechnic Institute

MA
59
1320-1450
29-33
Full-time, 4-8 month long

Highly ranked for co-ops by US News
Tags: Bradley, Carnegie Mellon, Case Western, Clarkson, Clemson, Cornell, Drexel, Elon, Georgia Tech, Kentucky, Michigan State, MIT, Northeastern, Purdue, Rochester Institute of Technology, Rose-Hulman, Stevens Tech, SUNY - Stony Brook, Tennessee, University of Arkansas, University of Cincinnati, University of Georgia, University of Toledo, University of Vermont, Villanova, Virginia Tech, Washington University in St Louis, Wentworth Institute of Technology, West Virginia University, WPI