10 July 2023
Great Colleges for Climate Action and Environmental Studies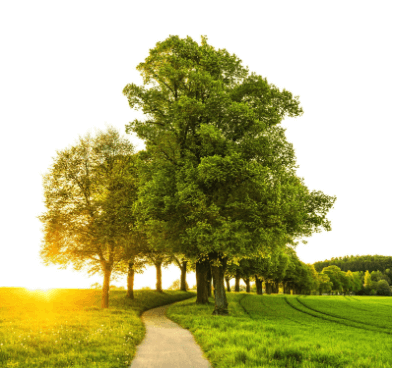 Many students care deeply about the environment and sustainability and want to incorporate their passion about the Earth into their college experience. But how to choose a college that best facilitates that?
Colleges' commitment to climate action manifests in a variety of ways. Many colleges focus on implementing sustainability on campus, so students can rest assured that not only is their day-to-day life at the institution they attend eco-friendly, but also that their college is upholding a commitment to care for the environment alongside the students. Some colleges prioritize funding environmental research. Colleges tackle this from different angles, including politics, economics, engineering, ecology, earth science, and more. The research a college conducts is important for prospective undergraduates to consider because they will get to learn directly from the faculty responsible for such meaningful work and may even have the opportunity to contribute to the research themselves. Finally, although most colleges offer some course of study related to the environment, certain colleges go above and beyond, whether that be through the breadth of courses and educational resources focused on sustainability, the strength and rigor of one particular program, or the number of majors beyond environmental science that relate to climate action.
From a multitude of sources with differing perspectives and priorities, we've comprised a list of the 30 best colleges for climate action. Continue reading to learn more about each.
---
Great Colleges for Climate Action and Environmental Studies
We've compiled information from the Sierra Club, Times Higher Education, US News, Great Value Colleges, and more sources with different ranking criteria in order to create this well-rounded list of colleges with strengths in different facets of the fight against climate change in education. Each listed institution includes:
Academic Profile. The overall admission rate and mid-50th percentile test score breakdowns (ACT/SAT) are provided to help you assess if you're a competitive applicant.
Majors offered. A listing of environmental study majors is provided to give you a sense for the breadth and depth of offerings.
Notes. We've also provided notes to highlight unique facets to each institution's approach to climate change and education.
Author
| | |
| --- | --- |
| | Ada Praun-Petrovic is a graduate of The Harker School's Class of 2023 and a member of the Dartmouth Class of 2027. |
---
Great Colleges for Climate Action and Environmental Studies
College Kickstart LLC
Institution
State
Admit Rate (%)
Mid 50 SAT/ACT
Majors
Notes
American University
DC
41
1290-1420
29-32

Environmental Studies (BA)
Environmental Science (BS)

Focuses on addressing climate change through politics through its Center for Environmental Policy
Has already achieved carbon neutrality

Arizona State University
AZ
90
1110-1310
21-28

Earth and Environmental Studies (BA)
Environmental Design (BA)
Environmental Engineering (BSE)
Environmental Science (BA or BS)
Environmental and Resource Management (BS)
Sustainability (BA)
Sustainability (BS)

Offer a degree in sustainability
Operate the Global Institute of Sustainability and Innovation and the Rob and Melani Walton Sustainability Solutions Service, which develop sustainable solutions to environmental challenges worldwide

Chatham University
PA
66
1060-1250
21-29

Environmental Science (BS)
Sustainability (BA)
Sustainability (BS)
Food Studies (BA)

Offers degrees in sustainability and food studies
Has a dedicated Falk School of Sustainability & the Environment
Boasts many hands-on environmental activities, such as its agroecology fields, gardens, and more
Students are heavily involved in campus sustainability initiatives

Colby College
ME
7
1430-1540
32-34

Environmental Policy (BS)
Environmental Science (BS)
Environmental Studies Computation (BS)

Furthers climate change research through the Buck Environment and Climate Change Lab, the Russ Cole Research Fellows Program, and more
Prioritizes use of renewable energy
Has already achieved carbon neutrality

College of the Atlantic
ME
60
1240-1450
27-32

Self-designed degree in Human Ecology

The entire college has only one major, a self-designed major in human ecology. Students can pursue different concentrations and areas of study.
Offers many courses related to sustainability and climate change
Has already achieved carbon neutrality with its energy-efficient buildings, waste practices, and more

Colorado State University
CO
91
1080-1280
23-29

Ecosystem Science and Sustainability (BS)
Fire and Emergency Services Administration (BS)
Fish, Wildlife, and Conservation Biology (BS)
Forest and Rangeland Stewardship (BS)
Geology (BS)
Human Dimensions of Natural Resources (BS)
Natural Resource Tourism (BS)
Natural Resources Management (BS)
Restoration Ecology (BS)
Watershed Science and Sustainability (BS)
Environmental Engineering (BS)

Offers multiple environmental sustainability programs
Prioritizes environmental friendliness on campus with clean energy, green architecture, and more
Has a dedicated Warner College of Natural Resources
Aims for net zero carbon emissions by 2040

Columbia University
NY
4
1500-1560
34-35

Sustainable Development
Environmental Science
Earth Science
Climate Science
Climate System Science
Environmental Biology
Earth and Environmental Engineering

Recently created the Columbia Climate School
Offers multiple undergraduate majors related to climate studies
Continues to support and follow the Paris Climate Agreement after the US's withdrawal

Cornell University
NY
7
1470-1550
33-35

Environmental Engineering (BSE)
Earth and Atmospheric Sciences (BA/BS)
Atmospheric Sciences (BS)
Environment and Sustainability (BS)

Cornell Climate Smart Solutions Program is a hub for researchers from various disciplines to develop technological solutions to climate problems
Atkinson Center for Sustainability is dedicated to researching environmental challenges through the lenses of food, health, energy, and climate
Continues to support and follow the Paris Climate Agreement after the US's withdrawal

Dickinson College
PA
34
Test-Free

Environmental Science (BS)
Environmental Studies (BA)
Geosciences (BS)

Conducts research on sustainability and renewable energy
Has already achieved carbon neutrality
Prioritizes sustainability on campus, from efficient energy usage to sustainably designed buildings

Duke University
NC
6
1490-1560
33-35

Earth and Climate Sciences (BS)
Earth and Climate Sciences (AB)
Marine Science and Conservation (BS)
Marine Science and Conservation (AB)
Environmental Sciences (BS)
Environmental Sciences and Policy (AB)
Environmental Engineering (BSE)

Prioritizes undergraduate research
Provides students access to a marine lab and 7,000 acre forest for environment/ecology research
Has a dedicated School of the Environment

Harvard University
MA
3
1480-1580
33-36

Earth and Planetary Sciences (AB)
Environmental Science and Engineering (AB)
Environmental Science and Public Policy (AB)
Environmental Studies (ALB)

Harvard University Center for the Environment fosters climate research in engineering, government, religion, business, chemistry, and history
Sponsors other independent climate research projects
Continues to support and follow the Paris Climate Agreement after the US's withdrawal
Aims for net zero fossil fuel use by 2026 and no fossil fuel use at all by 2050

New York University
NY
8
1470-1560
33-35

Environmental Studies (BA)

Has a dedicated Department of Environmental Studies with different specializations for students to choose from
Has a dedicated Office of Sustainability
Aims to achieve net zero carbon emissions by 2040
Recycles energy on campus

Oregon State University
OR
89
1120-1370
21-28

Agriculture and Food Business Management
Agricultural Science
Botany
Crop Science
Soil Science
Ecological Engineering
Environmental Economics and Policy
Fisheries, Wildlife, and Conservation Sciences (BS)
Food Science and Sustainable Technologies
Climate Science
Environmental Sciences
Energy Systems Engineering
Environmental Engineering
Forest Engineering
Forestry
Natural Resources

Has a dedicated College of Earth, Ocean, and Atmospheric Sciences
Provides exclusive research access (for both professors and students) to the OSU Marine and Geology Repository, Ice Core & Quaternary Geochemistry Lab, and Ocean Observatories Initiative
Home to the Oregon Climate Change Research Institute, which boasts a network of researchers across multiple universities and labs in Oregon

Portland State University
OR
93
1080-1290
18-27

Earth Science (BA)
Earth Science (BS)
Environmental Engineering (BS)
Environmental Science (BA)
Environmental Science (BS)
Environmental Studies (BA)
Environmental Studies (BS)
Forest Ecology and Management (Certificate)
Lake and Resevoir Management (Certificate)

Offers several degrees relating to sustainability
Has a dedicated Campus Sustainability Office
Aims to achieve net zero carbon emissions by 2040
Derives a significant portion of its energy from solar power

Seattle University
WA
83
1160-1360
24-30

Environmental Science (BS)
Environmental Studies with various specializations
Marine and Conservation Biology (BS)

Students are engaged in sustainability projects on campus, such as adding solar panels to buildings
Is an urban wildlife sanctuary
Has a dedicated center for Environmental Justice and Sustainability
Is working towards carbon neutrality

Stanford University
CA
4
1500-1570
33-35

Atmosphere/Energy (BS)
Civil and Environmental Engineering (BS)
Earth Systems (BS)
Environmental Systems Engineering (BS)

The Stanford Doerr School of Sustainability oversees the Climate Education Project; the Stanford Woods Institute for the Environment, which offers 5 undergraduate degrees; and more
Stanford was the birthplace of the Millenium Alliance for Humanity and the Biosphere, an intellectual hub where experts from different disciplines address environmental challenges and their solutions

State University of New York - Buffalo
NY
68
1190-1380
25-32

Environmental Design (BA)
Environmental Engineering (BS)
Environmental Science (BS)
Environmental Studies (BS)
Environmental Sustainability (BA)

Faculty boasts climate researchers from interdisciplinary fields, such as law and geology
Lauched a climate action plan in 2020 that dictates that the college will try to achieve net zero emissions by the year 2030

State University of New York College of Environmental Science and Forestry
NY
70
1120-1300
23-28

Environmental Biology (BS)
Conservation Biology (BS)
Forest Health (BS)
Wildlife Science (BS)
Environmental Resources Engineering (BS)
Environmental Health (BS)
Environmental Science (BS)
Environmental Studies (BS)
Environmental Education and Interpretation (BS)
Forest Ecosystem Science (BS)
Forest Resources Management (BS)
Natural Resources Management (BS)
Sustainable Energy Management (BS)

Most undergraduate degree programs are related to the environment
Focuses on sustainable practices on campus, such as low waste, clean energy, and more
Aims to achieve net zero carbon emissions by 2040

University of California Berkeley
CA
11
Test-Free

Environmental Economics and Policy
Civil & Environmental Engineering
Environmental Sciences
Conservation and Resource Studies
Ecosystem Management and Forestry
Society and Environment

Boasts one of the top ecology programs in the world
Offers a multitude of courses that tackle environmental issues from different angles
UC Berkeley's Carbon Neutrality Initiative aims to achieve net zero carbon emissions by 2025

University of California Davis
CA
38
Test-Free

Agricultural and Environmental Education (BS)
Ecological Management and Restoration (BS)
Environmental Engineering (BS)
Environmental Horticulture and Urban Forestry (BS)
Environmental Policy Analysis and Planning (BS)
Environmental Science and Management (BS)
Environmental Toxicology (BS)
Evolution, Ecology, and Biodiversity (BA)
Evolution, Ecology, and Biodiversity (BS)
Marine and Coastal Science — Coastal Environmental Processes or Marine Environmental Chemistry (BS)
Sustainable Agriculture and Food Systems (BS)
Sustainable Environmental Design (BS)
Wildlife, Fish and Conservation Biology (BS)

Encourages purchasing only green products for faculty
Is converting to renewable energy use

University of California Irvine
CA
21
Test-Free

Ecology and Evolutionary Biology (BS)
Environmental Engineering (BS)
Earth System Science (BS)
Environmental Science and Policy (BA)

Has a Sustainability Resource Center
Prioritizes sustainability on campus by conserving water, reducing waste, using clean energy, and more

University of California Merced
CA
90
Test-Free

Environmental Engineering (BS)
Environmental Humanities (BA)
Environmental Systems Science/Earth and Climate Science (BS)
Environmental Systems Science/Ecosystem Science (BS)

Is an environmentally friendly campus because of its sustainable design, commitment to conserving resources and reducing waste, and more
Aims to achieve zero waste, zero energy usage, and zero greenhouse gas emissions

The University of Colorado, Boulder
CO
79
1170-1380
26-31

Ecology and Evolutionary Biology (BA)
Environmental Design (BEnvD)
Environmental Engineering (BS)
Environmental Studies (BA)

Offers many courses related to climate change and sustainability
Aims to achieve net zero carbon emissions by 2050
Implements sustainable practices on campus

University of Connecticut
CT
56
1230-1430
27-33

Agriculture and Natural Resources
Economics of Sustainable Development and Management
Environmental and Natural Resource Economics
Environmental Sciences
Environmental Studies
Natural Resources
Sustainable Plant and Soil Systems
Environmental Engineering
Ecology and Evolutionary Biology
Earth Science Education

Students are engaged in institutional sustainability practices
Aims to achieve net zero carbon emissions by 2040

University of Illinois - Urbana Champaign
IL
45
1350-1510
30-34

Environmental Economics & Policy
Natural Resources and Environmental Sciences
Sustainability in Food & Environmental Systems
and other agriculture-related majors

Has a dedicated College of Agriculture, Consumer, and Environmental Sciences
Provides multiple courses of study and research opportunities dedicated to sustainability
Gives students access to Cli-Mate, an internet platform that provides climate data

University of Massachusetts Amherst
MA
64
1280-1450
29-33

Arboriculture and Community Forest Management (AS)
Environmental Science (BS)
Natural Resource Conservation (BS)
Plant and Soil Science (BS)
Resource Economics (BS)
Sustainable Food and Farming (AS)
Sustainable Food and Farming (BS)
Sustainable Horticulture (AS)

Furthers the Carbon Literacy Project by teaching students and staff about the climate crisis and individuals' impact on it
Prioritize campus sustainability by promoting eco-friendly transportation

The University of New Hampshire
NH
87
1130-1310
26-31

Earth Sciences (BA)
Earth Sciences (BS)
Economics Major: Public Policy and Sustainability Option(BA)
Environmental Conservation and Sustainability (BS)
Environmental Engineering (BS)
Environmental Sciences Major: Ecosystems Option (BS)
Environmental Sciences Major: Geosystems Option (BS)
Environmental Sciences Major: Hydrology Option (BS)
Environmental Sciences Major: Soil and Watersheds Option (BS)
Environmental and Resource Economics (BS)
Forestry (BSF)
Sustainability Dual Major
Sustainable Agriculture and Food Systems (BA)
Sustainable Agriculture and Food Systems (BS)
Wildlife and Conservation Biology (BS)

Offers a sustainability dual major
Offers a multitude of courses relating to climate change and sustainability
Focuses on sustainable practices on campus

University of Washington
WA
48
1320-1500
29-34

Environmenal Studies (BA)
Environmental Science and Terrestrial Resource Management (BS)
Earth and Space Sciences (BA)
Earth and Space Sciences (BS)
Atmospheric Sciences (BS)
Marine Biology (BS)
Oceanography (BA)
Oceanography (BS)
Aquatic and Fishery Sciences (BS)
Bioresource Science and Engineering (BS)

Holds climate justice seminars with their law school
Has a strong Program on Climate Change that conducts climate research and even offers a minor and graduate certificate
Has a dedicated College of the Environment

University of Wisconsin-Madison
WI
49
1370-1500
28-33

Atmospheric and Oceanic Sciences (BA)
Atmospheric and Oceanic Sciences (BS)
Conservation Biology (BA)
Conservation Biology (BS)
Environmental Engineering (BS)
Environmental Sciences (BA)
Environmental Sciences (BS)
Forest Science (BS)
Wildlife Ecology (BS)

Collaborates with the Wisconsin Initiative on Climate Change Impacts, which attempts to remedy negative impacts of climate change on the state of Wisconsin

Yale University
CT
4
1470-1560
33-35

Earth and Planetary Sciences (AB)
Earth and Planetary Sciences (BS)
Ecology and Evolutionary Biology (AB)
Ecology and Evolutionary Biology (BS)
Environmental Engineering (BS)
Environmental Studies (BA)
Environmental Studies (BS)

Significant student activism
Significant research
Continues to support and follow the Paris Climate Agreement after the US's withdrawal
Tags: American, Arizona State, Chatham, Colby, College Lists, College of the Atlantic, Colorado, Colorado State, Columbia, Cornell, Dickinson, Duke, Harvard, NYU, Oregon State, Portland State, Seattle University, Stanford, SUNY - Buffalo, SUNY - ESF, UC Berkeley, UC Davis, UC Irvine, UC Merced, UConn, UMass Amherst, University of Illinois at Urbana-Champaign, University of New Hampshire, University of Washington, Wisconsin, Yale