20 June 2022
Great Colleges for First Generation/Low Income Applicants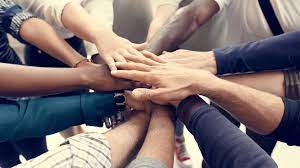 Are you a first generation/low income applicant looking for a great place to get a college education?
While the natural tendency may be to simply look at your local public university, it might in fact not be the most affordable choice or the one that gives you the best chance to graduate on time. On the flip side, there may be private schools worth considering with great financial aid and high graduation rates, but if these institutions lack socioeconomic diversity and the critical support services and community to help you adjust, they may be poor fits as well.
Using data gathered from the U.S. Department of Education's College Scorecard, we've developed a list of approximately 30 institutions where Pell-eligible students have an opportunity to thrive without compromise. Each institution features healthy socioeconomic diversity, high graduation rates, good support programs and low debt at graduation.
Click on Continue Reading to learn more about the schools that make the cut.
---
Great Colleges for First Generation/Low Income Applicants
Our methodology leverages Pell-specific data pulled from the May 2, 2022 version of the College Scorecard and rewards institutions with higher graduation rates for Pell Grant recipients, higher percentages of Pell Grant undergraduate recipients, and lower median debt for Pell Grant recipients. To ensure "balance" across each of these metrics, we focused solely on institutions with at least 20% Pell grant recipients, Pell graduation rates of 75% or better, and debt at graduation of no more than $25,000. This brought our initial list of nearly 1,600 institutions down to roughly 30 public and private schools across the nation.
The following fields are included for each entry in the list to help you better understand each college's benefits for low income students:
Academic Profile. To help you assess academic fit, we've included the overall admission rate and mid-50th percentile test score breakdowns for each institution listed.
% Pell. This represents the percentage of undergraduates who receive a Pell Grant at each institution to get a sense for the socioeconomic diversity. Having a larger population of Pell students is important to fostering community and support for low income students in college.
Pell Graduation Rate. Graduation rates are important to determine which schools have higher percentages of students not only admitted, but also finishing and receiving their degree and diploma in timely fashion. This field shows the percentage of students who received a Pell Grant at each institution who graduated in 6 years.
Pell Debt. Massive student debt can exert enormous pressure on graduates for many years after they complete college. This field represents the median debt at graduation for Pell Grant students.
Resources. Support programs are essential to help low income students succeed during their college years, whether it be for academics, mental health or career services. This section highlights the types of support resources available for low income students offered at each college using the college's website, including:

Mentoring. Support from older students and teachers in the form of mentoring is important for having guidance to opportunities and resources for low income students in college.

Community. Meeting other low income students is another great way to form a community and relax from school/work commitments while getting to know other students.

Networking/Career Services. While forming a community while in college is important, looking to future careers and job applications is a daunting task. We looked for colleges that provide good networking opportunities to meet professionals and comprehensive career services specifically for low income students to ensure they get support if they seek it.

Funding. Unpaid internships or summer courses can be a great way explore career options or complete requirements necessary for graduation, but oftentimes these opportunities are fiscally out of reach. We looked for colleges that provide funding for these kinds of opportunities for low income students to be able to access them.
Enjoy!
Author
| | |
| --- | --- |
| | Sinaya Joshi is a graduate from The Harker School's Class of 2022 who will be attending UCLA this fall. |
---
Great Colleges for First Generation/Low Income Students
College Kickstart LLC
Institution
State
Admit Rate (%)
Mid 50 SAT/ACT
% Pell
Pell Grad %
Pell Debt
Resources
Resource Link
Bard College
NY
57
1250-1420
27-31
31
75
$19,500
Beloit College
WI
67
1230-1380
24-28
27
86
$22,922
California State University - Long Beach
CA
34
1020-1230
20-26
51
76
$12,471
Clark University
MA
48
1220-1380
27-30
21
77
$25,000
Columbia University
NY
4
1510-1560
34-35
23
83
$22,371
Cornell College
IA
81
1130-1380
24-30
23
75
$24,792
Gettysburg College
PA
56
1280-1430
28-32
20
86
$22,952
Kalamazoo College
MI
74
1150-1360
25-30
26
75
$18,522
Lake Forest College
IL
58
1100-1280
23-30
33
77
$25,000
Saint Marys College
IN
82
1070-1250
22-28
25
78
$22,000
Simmons University
MA
83
1080-1250
24-29
24
76
$23,000
Smith College
MA
30
1390-1510
31-34
21
89
$16,250
St. Marys College of Maryland
MD
77
1140-1330
26-32
21
79
$20,441
State University of New York - Environmental Science and Forestry
NY
70
1120-1300
23-28
27
75
$13,200
Swarthmore College
PA
8
1440-1540
33-35
20
76
$10,766
Texas A&M University
TX
64
1160-1370
25-31
21
77
$16,000
University of Texas - Austin
TX
29
1230-1480
29-34
22
77
$18,750
University of California - Davis
CA
49
1160-1370
25-31
36
82
$11,002
University of California - Irvine
CA
29
1240-1410
25-32
39
77
$13,933
University of California - Los Angeles
CA
11
1290-1510
29-34
31
82
$13,830
University of California - San Diego
CA
34
1280-1460
26-33
35
81
$15,000
University of Florida
FL
29
1310-1450
29-33
24
83
$14,856
University of Illinois - Urbana Champaign
IL
60
1340-1510
29-34
24
79
$16,750
University of North Carolina - Chapel Hill
NC
19
1330-1500
29-33
23
82
$11,000
University of Washington - Bothell
WA
83
1030-1280
19-31
32
76
$12,431
University of Washington
WA
53
1240-1450
29-34
20
76
$12,431
University of Washington - Tacoma
WA
83
900-1150
19-26
43
76
$12,431
Vassar College
NY
20
1420-1520
32-34
23
92
$11,000
Wellesley College
MA
16
1420-1540
31-35
21
86
$8,300
Westmont College
CA
79
1160-1460
26-31
20
76
$19,500
Wheaton College - IL
IL
87
1230-1430
26-32
20
82
$21,500
Willamette University
OR
53
1200-1400
32-35
23
75
$20,000
Tags: Bard, Beloit, Cal State Long Beach, Clark, Columbia, Cornell College, Florida, Gettysburg, Kalamazoo, Lake Forest, Saint Mary's College, Simmons, Smith College, St_ Mary's MD, SUNY - ESF, Swarthmore, Texas A&M, UC Davis, UC Irvine, UC San Diego, UCLA, UNC Chapel Hill, University of Illinois at Urbana-Champaign, University of Washington, University of Washington - Bothell, University of Washington - Tacoma, UT Austin, Vassar, Wellesley, Westmont, Wheaton, Willamette