31 August 2023
Great Schools for International Financial Aid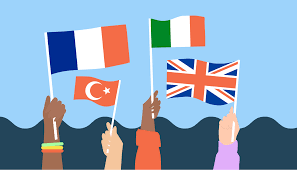 In search of schools that offer financial aid to international applicants?
Look no further! We've compiled a list of 30 schools worth considering. To create the list, we considered two factors: international student representation and the breadth and depth of international aid packages.
We've also included admission rates for each institution and whether aid packages are need and/or merit-based.
Click on Continue Reading for the list
---
Author
| | |
| --- | --- |
| | Michelle Jin is a graduate from The Harker School's Class of 2023 and will be attending Stanford University this fall. |
Great Schools for International Financial Aid
College Kickstart LLC
| Institution/Program | State | Admit % | Need Aid | Merit Aid | % Intl UG | % Intl UG Receiving Aid | Avg Package as % of COA |
| --- | --- | --- | --- | --- | --- | --- | --- |
| St. Olaf College | MN | 56 | | | 11% | 98% | 82% |
| Amherst College | MA | 9 | | | 11% | 80% | 89% |
| Soka University of America | CA | 57 | | | 53% | 90% | 76% |
| MIT | MA | 5 | | | 11% | 76% | 83% |
| Bennington College | VT | 67 | | | 18% | 95% | 65% |
| Harvard University | MA | 3 | | | 14% | 66% | 90% |
| Princeton University | NJ | 6 | | | 13% | 69% | 83% |
| Knox College | IL | 71 | | | 16% | 97% | 59% |
| Beloit College | WI | 67 | | | 14% | 92% | 62% |
| Lawrence University | WI | 75 | | | 12% | 96% | 58% |
| Dartmouth College | NH | 6 | | | 14% | 61% | 90% |
| Whitman College | WA | 48 | | | 12% | 78% | 70% |
| Kenyon College | OH | 34 | | | 12% | 66% | 81% |
| DePauw University | IN | 54 | | | 21% | 98% | 53% |
| Queen's University of Charlotte | NC | 71 | | | 13% | 94% | 55% |
| Dickinson College | PA | 34 | | | 13% | 83% | 61% |
| Trinity College | CT | 38 | | | 13% | 67% | 75% |
| Union College | NY | 47 | | | 10% | 82% | 60% |
| Macalester College | MN | 28 | | | 13% | 70% | 70% |
| Calvin University | MI | 75 | | | 12% | 97% | 50% |
| Augustana College | IL | 61 | | | 15% | 88% | 54% |
| Juniata College | PA | 76 | | | 11% | 98% | 48% |
| Middlebury College | VT | 13 | | | 12% | 53% | 85% |
| Bard College | NY | 60 | | | 20% | 58% | 72% |
| Davidson College | NC | 17 | | | 10% | 53% | 75% |
| Oberlin College | OH | 35 | | | 11% | 72% | 54% |
| Grinnell College | IA | 11 | | | 19% | 63% | 61% |
| Smith College | MA | 23 | | | 14% | 42% | 91% |
| St. John's College - MD | MD | 53 | | | 20% | 91% | 41% |
Tags: Amherst College, Augustana College (IL), Bard, Beloit, Bennington, Calvin University, College Lists, Dartmouth, Davidson, DePauw, Dickinson, Grinnell, Harvard, International, Juniata, Kenyon, Knox, Lawrence, Macalester, Middlebury, MIT, Oberlin, Princeton, Queens University of Charlotte, Saint John's - MD, Saint Olaf, Smith College, Soka, St Lawrence, Trinity College, Union College, Whitman