19 December 2018
Middlebury Admits 297 Early Decision I Applicants to the Class of 2023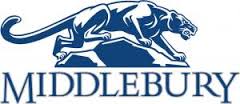 Middlebury College announced today that it admitted 297 early decision I applicants to the Class of 2023.
A total of 654 early decision I applications were received this year, resulting in an early admission rate of 45 percent.
Middlebury expects admitted early decision applicants to comprise 41 percent of the targeted class size of 730.
Click here for the news release.