17 December 2015
Middlebury Admits 338 Early Decision I Applicants to the Class of 2020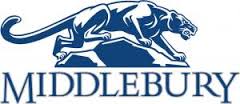 Middlebury College announced today that it admitted 336 early decision I applicants to the Class of 2020.
A total of 667 early action applications were received this year, down slightly (5%) from last year. The early decision I admission rate rose from 42% to 53% this year.
Middlebury expects admitted early decision applicants to comprise 49% of the targeted class size of 685.
Click here for the news release.