12 February 2016
Middlebury Admits 60 Early Decision II Applicants to the Class of 2020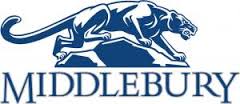 Middlebury College announced today that it admitted 60 early decision II applicants to the Class of 2020.
A total of 318 early decision II applications were received this year, resulting in an early decision II admission rate of 20 percent.
Overall, a total of 954 early decision I and II applications were received and 398 were admitted, resulting in an overall early decision admit rate of 42 percent.
Click here for the news release.