16 May 2016
New Product Update - SAT Conversion and More

A new release of College Kickstart is now available!
This release features:
An SAT score converter to help you reconcile new and old SAT scores
Resident and non-resident admission rates for situations where the difference materially impacts how a school is categorized in College Kickstart
An updated affordability panel with graduation rates
Expanded school coverage
Click on Continue Reading for the scoop.
---
New SAT Conversion Tool
March SAT results are now in, but how do you use them when college admission profiles are based on the old SAT format? Our New SAT to Old SAT score converter takes care of this in a pinch. Learn more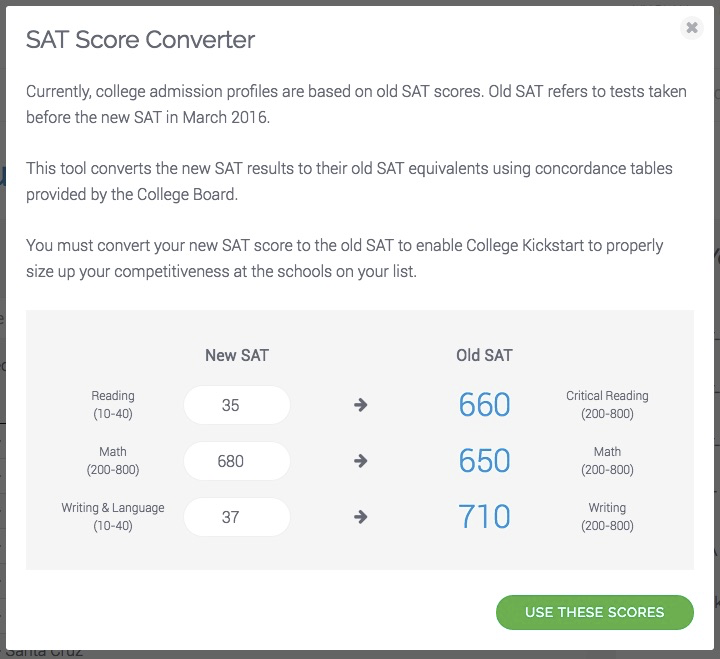 Resident and Non-Resident Admission Rates
While few schools report admission rates by residency, we've identified 20-25 institutions in our coverage universe that do. Within that pool, we've found a handful of cases—UC Davis, UC Irvine, UC Santa Cruz, UNC Chapel Hill and the University of Virginia—where the rate differences are pronounced enough to impact how College Kickstart categorizes the school as part of the list check. This release adds resident and non-resident options for these institutions. Learn more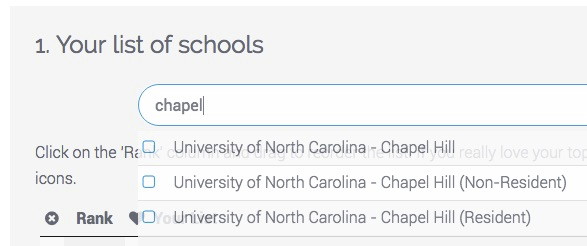 Updated Affordability Panel
We've updated the affordability panel for greater readability and now display graduation rates to better reflect how our financial aid rankings are calculated.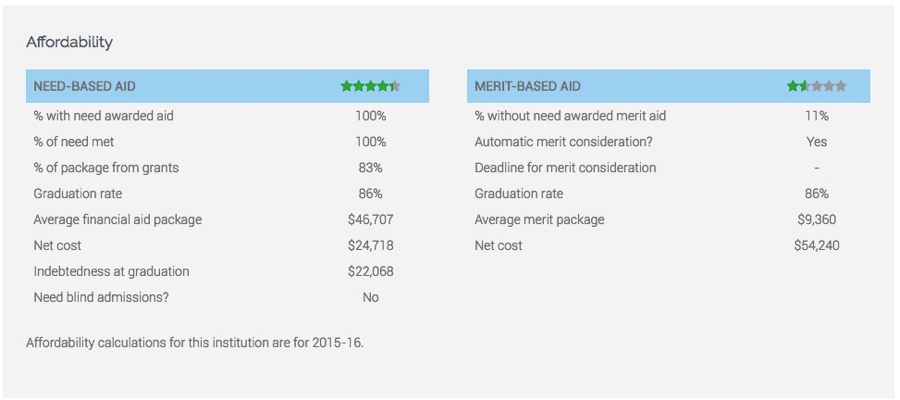 Expanded School Coverage
We continue to add schools to our coverage universe, which now is in excess of 350. Since our last release in April, we've added 22 schools, including: Abilene Christian, Drake, Drew, Hofstra, Linfield, Manhattan College, Marymount Manhattan, Pace, Rollins, Sacred Heart, Simmons, SUNY Albany, SUNY Buffalo, SUNY Potsdam, Towson, University of Arkansas, UNC Greensboro, UNC Pembroke, University of Portland, University of Scranton, and UT Dallas. Schools we cover
That's it! To sign into your account, click here.
To learn more about College Kickstart for Students and Parents, click here.
To learn more about College Kickstart for Counselors, click here.
Tags: Abilene Christian, Affordability, Arkansas, College Kickstart, Drake, Drew, Hofstra, Linfield, Manhattan College, Marymount Manhattan, Pace, Rollins, Sacred Heart, SAT, Simmons, Standardized Testing, SUNY - Albany, SUNY - Buffalo, SUNY - Potsdam, Towson, UNC Greensboro, University of Scranton, UT Dallas