16 September 2015
Notable Admission Rate Changes for the Class of 2019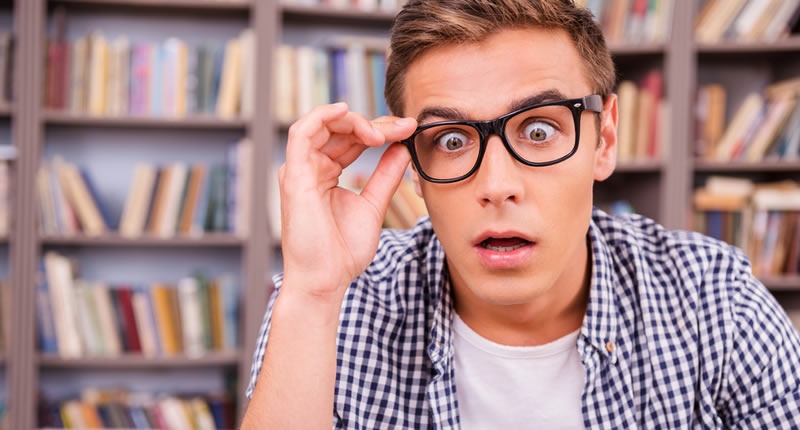 Given how aggressive colleges have become in recruiting applicants, it's dangerous to rely on old admissions data.
We've taken a look at our coverage universe and identified schools with notable admission rate differences between the Class of 2019 and the Class of 2018. In addition to providing the admission rates, we've included some commentary to explain why as well as a link back to the source article.
Unfortunately, the news from the vast majority of schools listed is not good, and depending on how you categorize schools, the change may be enough to turn a safety into a target or target to a reach. On the flip side, we have also identified a few schools where rates have gotten more favorable overall, or for a particular segment of applicants. Regardless, take a moment to review the list—the last thing anyone needs at this point is a surprise.
Click Continue Reading for the list.
---
Colleges with Notable Admission Rate Changes for the Class of 2019
College Kickstart LLC
| Institution | Reason | Rate (2019) | Rate (2018) | % Change | Notes | Source |
| --- | --- | --- | --- | --- | --- | --- |
| American University | Falling rate | 35 | 46 | -24% | Applications up 10%, admits down 15% due to higher expected yield | |
| Barnard College | Falling rate | 20 | 24 | -17% | Applications up 17%, suspect rate decline is also attributable to higher mix of early decision applicants | |
| Bates College | Falling rate | 21 | 25 | -16% | Applications up 12% this past year, more of enrolled class coming from early decision | |
| Boston College | Falling rate | 28 | 34 | -18% | Applications up 27%, admits up 5% | |
| Boston University | Falling rate | 32 | 35 | -9% | Admits down 6%, higher mix of early decision admits in enrolled class | |
| Bucknell University | Falling rate | 21 | 25 | -16% | Applications up 39% due to elimination of 1 of 3 essays and reduced application fee | |
| Colby College | Falling rate | 23 | 28 | -18% | Applications up 47% this past year, dropped supplemental essay and scaled recruiting outside New England | |
| Emory University | Falling rate | 23 | 27 | -15% | Applications up 15% overall, early decision applications up 29% | |
| Franklin & Marshall College | Falling rate | 32 | 39 | -18% | Applications up 30% | |
| Grinnell College | Falling rate | 25 | 28 | -11% | Applications up 6% due to new recruitment campaigns and diversity outreach, admits down 9% due to higher mix of early decision applicants | |
| Johns Hopkins University | Falling rate | 12 | 15 | -20% | Admits down 15%, likely due to high mix of early decision admits | |
| Lehigh University | Falling rate | 30 | 34 | -12% | Applications up 12% | |
| Macalester College | Improved rate | 39 | 36 | 8% | Applications down 7%, admits down 7% | |
| NYU | Falling rate | 31 | 35 | -12% | Applications up 19% overall, early decision applications up 11%, enrolled class size up 9% due to new campuses in Abu Dhabi and Shanghai. Early decision admits up 13% | |
| Swarthmore College | Falling rate | 12 | 17 | -30% | Applications up 42% this past year, increase due to removal of supplemental form and one essay, heightened outreach efforts | |
| UC Davis | Improved non-resident rate | 38 | 41 | -8% | Applications up 7%, admission mix shifted to "full pay" non-residents to counter budget uncertainty. Significant admit rate advantage exists for competitive out-of-state and international applicants (33% resident vs 61% out of state and 51% international) | |
| UC Irvine | Improved non-resident rate | 39 | 38 | 2% | Applications up 8%, admits up 11% with emphasis on "full-pay" non-resident applicants. Significant admit rate advantage for competitive out-of-state and international applicants (33% resident vs 61% out of state and 55% international) | |
| UC San Diego | Improved non-resident rate | 34 | 34 | 0% | Rise in "full pay" non-resident admission. Significant admit rate advantage for competitive out-of-state and international applicants (30% resident vs 46% out of state and 39% international) | |
| UC Santa Barbara | Falling rate | 33 | 36 | -9% | Applications up 6%, admits down 5% | |
| UC Santa Cruz | Falling resident rate | 51 | 57 | -11% | Applications up 11%, drove resident admission down from 54% to 46% | |
| UCLA | Falling rate | 17 | 19 | -11% | Applications up 7% | |
| University of Illinois at Urbana Champaign | Improved resident rate | 65 | 56 | 16% | Applications down 4%, admits up 11% to counteract resident underenrollment in previous years; school has shifted to one notification date | |
| University of Michigan | Falling rate | 26 | 32 | -19% | Applications up 4% but admits down 16% to counter chronic overenrollment. Note: Michigan is proactively deferring more early action applicants to the regular decision pool to reach a target admit rate more in parity with the overall rate of 33%. Waitlists will be used more extensively as well to control overenrollment. | |
| Wake Forest University | Falling rate | 28 | 34 | -18% | Applications up 20% overall, early decision applications up 18% and now accounting for 40% of the entering class | |
Tags: American, Barnard, Bates, Boston College, Boston University, Bucknell, Colby, Emory, Franklin & Marshall, Grinnell, Johns Hopkins, Lehigh, Macalester, Michigan, NYU, Swarthmore, UC Davis, UC Irvine, UC San Diego, UC Santa Barbara, UC Santa Cruz, UCLA, University of Illinois at Urbana-Champaign, Wake Forest