03 August 2015
Princeton Review Releases 2016 College Rankings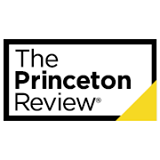 Princeton Review has released its list of top ranked colleges for 2016.
380 public and private institutions are covered and ranked across several categories based on student survey results. Here are some of our favorites:
Quality of Life (Rice University #1)
Happiest Students (Vanderbilt)
Best Classroom (Franklin W. Olin College of Engineering)
Best Run Schools (Claremont McKenna)
Best Food (Bowdoin)
Best Dorms (Bennington)
Best Career Services (Clemson)
Click here for the press release.