29 November 2020
Sneak Peek for Independent College Consultants (2021)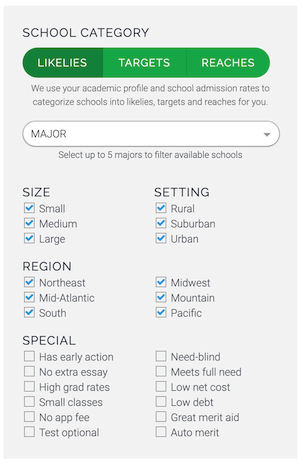 We're putting the finishing touches on College Kickstart for Independent Consultants and thought we'd give you a sneak peek of what's in store for 2021, including a host of features to navigate the uncertainty brought on by COVID-19, new tags, majors in MixFixer™, printable dashboard views and a new list progress report.
---
What's New for Independent Counselors in 2022
That's it for now, stay tuned for details in January. In the meantime, feel free to learn more about College Kickstart for Counselors, schedule a demo or check out what our customers have to say by clicking on one of the buttons below.