19 July 2020
Top Undergraduate Entrepreneurship Programs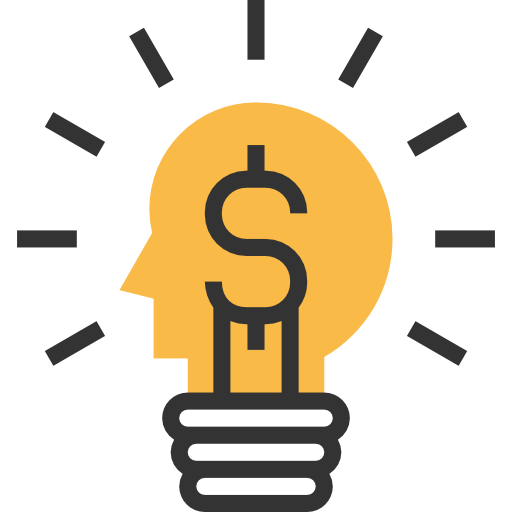 As the "entrepreneurship culture" grows globally among young students, universities are quick to begin offering entrepreneurship programs for their undergraduate students to develop business and learn the necessary skills. Current institutions with these programs include Babson College, New York University, the University of Pennsylvania, and the University of Southern California.
Nevertheless, the plethora of programs can be difficult to navigate and confusing to decipher in terms of offerings and benefits.
We have curated a list of some of the top entrepreneurship programs at schools across the nation according to Entrepreneur Magazine and U.S. News. Noting both the most popular and the most enriching programs, the following list covers the admission profiles, program types, funding opportunities, competitions, advising, and courses related to these institutions.
Click on Continue Reading to see our list of the best undergraduate entrepreneurship programs nationwide.
Top Undergraduate Entrepreneurship Programs
Several business and engineering schools across the U.S. offer entrepreneurship programs for undergraduate students. This article details specific components of these programs, including the types of degrees offered and resources available.
In looking at the top entrepreneurship programs as per several rankings, here is a breakdown of profiles, degrees, and offerings:
Academic Profile. To help you assess academic fit, we have included the overall admission rate and mid-50th percentile test score breakdowns for each institution listed.
Degree(s) Offered. Universities offer a variety of degrees in relation to entrepreneurship. Common words used to describe the involvement level are major, minor, concentration, and specialization. Some universities offer programs for students interested in entrepreneurship as opposed to a formal degree or concentration/specialization. The list below describes the different offerings by institute.
Resources. Formal entrepreneurship programs are often coupled with centers for advancement. These centers offer an abundance of resources to entrepreneurs. From student feedback, we have chosen to specify whether centers offer funding, pitch competitions, advising, and courses for undergraduates interested in entrepreneurship.
Notes. We have included a short summary of specific offerings from colleges and their entrepreneurship programs.
Enjoy!
Author
| | |
| --- | --- |
| | Aditi Ghalasi is a graduate from The Harker School's Class of 2020, and she will be attending the University of Pennsylvania as part of the Jerome Fisher Program in Management in Technology. |
---
Top Undergraduate Entrepreneurship Programs
College Kickstart LLC
Institution
State
Admit Rate (%)
SAT/ACT
Benefits
Notes
Babson College
Major
MA
26
1270 - 1450
27 - 32
A centerpiece of the Babson curriculum for over 50 years. Offers BS with concentrations in Technology, Entrepreneurship and Design. Arthur M. Blank Center for Entrepreneurship features world's largest dedicated faculty for entrepreneurship and serves as the hub for programming and support.
Ball State University
Major, Minor
IN
77
1070 - 1230
20 - 24
Major and minor in Entrepreneurial Management offered; combined with experiential learning opportunities through the Entrepreneurship Center encompassing pre-seed funding, mentorship, business plan evaluations and visits with area entrepreneurs.
Baylor University
Major, Minor
TX
45
1210 - 1370
26 - 32
Majors, minors, and certificate programs offered in addition to co-curricular programming, new venture competition and other events.
Belmont University
Major, Minor
TE
84
1130 - 1320
24 - 29
Majors offered in entrepreneurship and social entrepreneurship, minor available for entrepreneurship. Experiential learning opportunities, networking and mentorship offered through the Cone Center for Entrepreneurship.
Brigham Young University - Provo
Major
UT
67
1220 - 1410
26 - 31
BS in Management offered; Rollins Center for Entrepreneurship and Technology offers startup events, mentorship, and programming
Carnegie Mellon University
Minor
PA
15
1460 - 1560
33 - 35
Minor in Innovation and Entrepreneurship. Specific guidance in new venture creation, funding, research and execution. Special opportunities for those interested in a combination with computer science, engineering and other sciences. Center for Innovation and Entrepreneurship offers additional resources.
DePaul University
Major, Minor
IL
68
1080 - 1280
21 - 27
Major and minor in Entrepreneurship offered through the Department of Management and Entrepreneurship. Coleman Entrepreneurship Center provides experiential programs. Launched Women in Entrepreneurship Institute to provide programs, accelerator and research for women in entrepreneurship
Georgia Institute of Technology
None
GA
19
1310 - 1480
29 - 34
No degree options, entrepreneurship courses coupled with experiential learning programs ranging from concept testing and startup competitions to venture incubation.
Indiana University
Major, Minor, Certificate
IN
78
1150 - 1360
24 - 31
Major in Entrepreneurship and Corporate Innovation and minor in Entrepreneurship and Small Business Management offered through the Kelley School of Business. Co-curricular and extracurricular programs available for mentoring and venture creation, incubation, acceleration and funding.
Loyola Marymount University
Major
CA
44
1250 - 1400
27 - 31
Offers BBS in Entrepreneurship with three pathways: startup, social and corporate. Curriculum focuses on "values-centered" entrepreneurs. Newly launched Good Lab for projects and work opportunities. Co-Curricular programs include incubator, lecture series, pitch competitions, summits, design challenges and personal initiative training.
Miami University - Oxford
Major, Minor
OH
84
1210 - 1390
26 - 31
"Co-major" offered and requires separate application for admission. Opportunities include the RedHawk Launch Accelerator, Venture Capital Immersion, Impact Investing, Techstars® Startup Weekend Miami and a Creativity Capstone taught at IDEO.
Michigan State University
Minor
MI
71
1120 - 1310
23 - 29
Minor in Entrepreneurship & Innovation includes coursework and participation in at least two experiential learning opportunities.
MIT
Minor
MA
7
1510 - 1570
34 - 36
Interdisciplinary minor in Entrepreneurship and Innovation offered by the Schools of Engineering and Management. Martin Trust Center for Entrepreneurship includes robust set of programs for networking, funding, startup acceleration and internships
New York University
Specialization
NY
16
1370 - 1510
30 - 34
""Co-concentration"" offered through the Stern School of Business. Access to experience and expertise in NYC, several entrepreneurial centers including the Leslie eLab, the Berkeley Center for Entrepreneurship, and the Entrepreneurial Institute.
North Carolina State University
Concentration, Minor, Certificate
NC
45
1270 - 1410
27 - 32
Majors, minors and certificates offered with tracks including Agricultural Entrepreneurship, Arts Entrepreneurship and Social Entrepreneurship. Co-curricular programs connect students to alumni for mentorship and experiential learning. Pitch competitions and venture incubation/acceleration spaces.
Northeastern University
Concentration
MA
18
1390 - 1540
32 - 35
Concentration offered through D'Amore-McKim School of Business. Three tracks: technology, family business and social entrepreneurship. Integrated with co-op program to provide experiential learning opportunities. Center for Entrepreneurship Education, Center for Family Business and Social Enterprise Institute provide additional support for aspiring entrepreneurs.
Santa Clara University
Minor
CA
49
1300 - 1420
28 - 32
Minor available for Management majors in the Leavey School of Business. Coursework supplemented with experiental learning programs offered through the Ciocca Center for Innovation and Entrepreneurship.
Syracuse University
Major, Minor
NY
44
1180 - 1380
26 - 30
One of the few institutions with an entire department devoted to entrepreneurship and emerging enterprises. Falcone Center for Entrepreneurship supplements coursework with extracurricular and experiential learning opportunities.
Texas A&M University
Certificate
TX
58
1180 - 1390
26 - 31
No majors offered, certificate offered for Concept, Creation and Commercialization. Engineering Entrepreneurship Program adds entrepreneurial-focused curricular and experiential learning opportunities. Additional opportunities available to all students through the McFerrin Center for Entrepreneurship.
Texas Christian University
Major
TX
47
1150 - 1340
25 - 31
BBA in Entrepreneurship and Innovation offered through the Neely School of Business. Neely Institute for Entrepreneurship and Innovation provides opportunities for students of all majors to pitch ideas, raise funding and network.
University of California - Berkeley
Major, Program
CA
17
1330 - 1520
28 - 34
Management, Entrepreneurship and Technology Program results in dual degrees in Engineering and Business, with seven tracks available depending on engineering specialty. Mentoring and internship opportunities coupled with curriculum geared towards technology innovation and leadership. Berkeley-Haas Entrepreneurship Program offers all entrepreneurially-minded students access to courses, mentoring, funding and startup resources.
University of Houston
Major
TX
65
1150 - 1300
22 - 27
BSBA in Entrepreneurship offered after gaining admission to the university and satisfying prerequisites. Wolff Center adds real-world perspective through a variety of mentorship, networking, pitch competition and internship opportunities.
University of Iowa
Major, Certificate
IA
83
1140 - 1330
22 - 29
BBA in Management (Entrepreneurial Management Track) offered. Certificate program offered through the John Pappajohn Entrepreneurial Center. Experiential learning and networking opportunities available include: Founders Club, Iowa Startup Games, Iowa Medical Innovation Group, Iowa Innovation Associates, Hawkeye Summer Accelerator, Student Treks, and mentoring
University of Kansas
Minor, Certificate
KS
93
1110 - 1360
22 - 29
Minor available for business students, certificate available for all others. Startup School @ KU offers fast track experiential learning for students to create and launch businesses from faculty innovations.
University of Maryland - College Park
Minor
ML
44
1290 - 1460
29 - 33
Minor in Innovation and Entrepreneurship offered, apply in spring after satisfying course and GPA requirements. Specific guidance in new venture creation, funding, research and execution. Special opportunities for those interested in a combination with computer science, engineering and other sciences. Center for Innovation and Entrepreneurship offers experiential learning and networking opportunities.
University of Michigan - Ann Arbor
Minor
MI
23
1380 - 1540
31 - 34
No application required, open to all non-freshmen in good academic standing and with a declared major through the Ross School of Business. Combines coursework with a six credit practicum and two semesters of entrepreneurially-oriented extracurricular activity.
University of North Carolina - Chapel Hill
MInor, Concentration
NC
23
1310 - 1480
27 - 33
UNC Shuford Program in Entrepreneurship offers minor in entrepreneurship through the College of Arts and Sciences. Nine tracks available, must also complete an internship with opportunities available in Silicon Valley, Shanghai, New York, London and Research Triangle Park. Concentration for business majors offers three tracks: Founders, Funders and Growth Executive/Intrapreneur.
University of Pennsylvania
Concentration/Specialization
PA
8
1450 - 1560
33 - 35
Specialization in Entrepreneurship and Innovation offered through the Wharton School. Several programs offered for networking, internships, venture incubation, advising and fundraising.
University of Southern California
Major, Minor
CA
16
1370 - 1520
31 - 34
Major offered through the Marshall School of Business, with seven business or interdisciplinary minors for further specialization, including Social Entrepreneurship, Media Entrepreneurship & Economics, Technology Commercialization, Digital Innovation and Game Entrepreneurship. Greif Center for Entrepreneurial Studies offers portfolio of experiential learning programs to develop skills and knowledge.
University of Texas - Austin
Minor, Concentration
TX
32
1240 - 1470
27 - 33
Minor offered through the Kelleher Center for Entrepreneurship, admission based on grades at UT and demonstrated interest in entrepreneurship. Program includes an internship requirement to put classroom knowledge to work. Two interdisciplinary certificate programs also available: Social Entrepreneurship and Non-Profits and Innovation, Creativity and Entrepreneurship.
University of Texas - Dallas
Minor, Concentration
TX
79
1250 - 1450
26 - 33
Concentration and minor in Innovation and Entrepreneurship offered through the Jindal School of Management. $5,000 in seed funding available for students with a scalable business concept and enrolled in an undergraduate startup launch course.
University of Utah
Major, Minor
UT
62
1150 - 1370
22 - 29
Major and minor offered through the School of Business and supplemented by programs offered through the Lassonde Entrepreneur Institute. Programs include networking, workshops, business plan competitions, startup support and innovation programs.
University of Washington
Concentration, Minor, Certificate
WA
52
1240 - 1440
27 - 33
Concentration and minor offered through the School of Business. Lavin Entrepreneurship Program highly selective and immerses admitted students in 3-4 years of entrepreneurial coursework and experiential learning (certificate program).
Washington University in St. Louis
Major, Minor
WA
13
1480 - 1560
33 - 35
Major and minor offered through the Olin School of Business. Skandalaris Center for Interdisciplinary Innovation & Entrepreneurship offers business plan competitions, a semester-long consulting opportunity with local St. Louis startups and a student entrepreneurial program that allows students to create/buy/run a business that serves the campus community.
Tags: Babson, Ball State, Baylor, Belmont, BYU, Cal Poly Pomona, Class of 2025, DePaul, Georgia Tech, Indiana, Iowa, Kansas, Loyola Marymount, Miami University - Oxford, Michigan, Michigan State, MIT, NC State, Northeastern, NYU, Santa Clara, Syracuse, TCU, Texas A&M, UC Berkeley, UC Santa Cruz, UNC Chapel Hill, University of Houston, University of Maryland, University of Pennsylvania, University of Utah, USC, UT Austin, UT Dallas, Washington University in St Louis