18 July 2020
Top Undergraduate Political Science Departments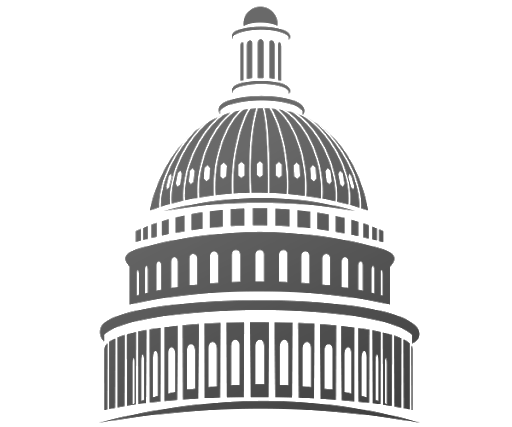 Hoping to make a difference in the way our country is governed?
Then check out our latest list of colleges with strong undergraduate programs in Political Science. Using information compiled from several ranking sites, including U.S. News and Niche, we've summarized admission rates and profiles, program highlights and links to each institution's home page for more information.
Click on Continue Reading to see our list of top undergraduate Political Science programs now.
Top Undergraduate Political Science Programs
According to The Princeton Review, political science is the third most popular college major and that number is only expected to rise. In fact, over 40,000 students graduate each year with a degree in political science or government.
Political science is a broad field including law, political processes, policies, governments, diplomacy, and war. Students study both domestic and international politics and political science majors may end up working for government, polling agencies, educational institutions, or social organizations. Others may go on to earn advanced degrees in political science or business, and it is common for political science majors to attend law school.
Using information compiled from U.S. News, Niche, ThoughtCo, and College Transitions, here is a list of schools with strong Political Science programs for undergraduates. Each entry includes the institution's overall admission rate, mid-50th percentile test scores and a link that takes you directly to the college's Political Science program for more information. Notes that give insight to why we believe that each institution is noteworthy are also included.
Author
| | |
| --- | --- |
| | Roma Gandhi is a graduate from The Harker School's Class of 2020 and will be attending USC's Marshall School of Business in the Fall. |
---
Top Undergraduate Political Science Programs
College Kickstart LLC
| Institution | State | Admit Rate (%) | SAT | ACT | Notes | Link |
| --- | --- | --- | --- | --- | --- | --- |
| Bowdoin College | ME | 9 | 1340 - 1510 | 31 - 34 | One of the most active research institutions among liberal arts colleges today with a multitude of cocurricular opportunities and fellowships available to students | |
| Brown University | RI | 7 | 1440 - 1550 | 33 - 35 | Brown University's LINK award provides funding to offset the costs of unpaid internships for many of our students. 3 Central Tracks: American Politics, International and Comparative Politics, and Political Theory, with a multitude of research opportunities | |
| College of Charleston | SC | 78 | 1090 - 1260 | 22 - 28 | Opportunity to pursue research in teams: American Politics Research Team, Environmental Policy Research Group | |
| Columbia University | NY | 5 | 1450 - 1570 | 32 - 35 | Offer Economics-Political Science & Political Science-Statistics interderpartmental major Subfields: American Politics, Comparative Politics, International Relations, Political Theory | |
| Cornell University | NY | 11 | 1420 - 1540 | 32 - 35 | Cornell in Washington program allows students the opportunity to study public policy and to do supervised research during a semester in residence at its Washington DC location. Department has particular strengths in topical areas such as American political thought, Asian politics, conflict, inequality, political behavior, political economy, public policy, and the study of social movements. | |
| Dartmouth College | NH | 6 | 1450 - 1550 | 32 - 35 | Subfields: American Politics, Comparative Politics, International Relations, Political Theory and Public Law. Students pick major advisor whose research interests align with their own for a more personalized experience. | |
| Duke University | NC | 8 | 1500 - 1560 | 33 - 35 | The Focus Program provides clusters of courses designed around an interdisciplinary theme, such as the cognitive sciences, ethics and global citizenship, genomics, knowledge in the service of society, global health. | |
| Emory University | GA | 18 | 1390 - 1510 | 31 - 34 | Political Science is the most flexible degree program that Emory offers, allowing you to focus on any of the fields of political science as well as all of the methods of inquiry featured in the discipline | |
| George Washington University | DC | 41 | 1310 - 1440 | 29 - 33 | Many students take advantage of Washington, D.C., location to intern on Capitol Hill, at the White House and with local nongovernmental organizations, embassies and other agencies. | |
| Georgetown University | DC | 16 | 1370 - 1530 | 31 - 35 | Can take advantage of resources due to the surrounding location of the nation's capital. Offers major in Goverment, as well as Political Economy (economics + government) | |
| Gettysburg College | PA | 48 | 1250 - 1400 | 27 - 31 | Gettysburg College's institute for public policy offers many programs at its Gettysburg and Washington, D.C. locations, including the Undergraduate Fellows program where students gain hands-on leadership experience. | |
| Harvard University | MA | 5 | 1460 - 1570 | 33 - 35 | Offers undergraduates the ability to major in government and study at the John F. Kennedy School of Government. The Government Department funds several summer internships open only to Government concentrators through the Chair's Traveling Fund. | |
| Haverford College | PA | 16 | 1400 - 1520 | 32 - 34 | The department encourages students to supplement their classroom work by studying abroad or applying for a grant from the College's Center for Peace and Global Citizenship to undertake internships in other countries. | |
| New York University | NY | 16 | 1370 - 1510 | 30 - 34 | NYU's American Political Practice and Leadership offers an opportunity to gain skills and experience in applied American politics via a study-away semester at NYU-Washington DC, while acquiring the substantive, analytical understanding of U.S. politics provided by American politics courses offered at NYU Washington Square | |
| Northwestern University | IL | 9 | 1450 - 1540 | 33 - 35 | Offer thematic concentrations that focus on particular questions or concepts central to the study of political science. Among American political science departments, ranked seventh for its "return on investment" for college majors. | |
| Ohio State University | OH | 54 | 1300 - 1420 | 28 - 32 | BA Political Science, BS Political Science, BA World Politics | |
| Pomona College | CA | 7 | 1390 - 1540 | 32 - 35 | Can apply for a funded summer research grant through Pomona's Summer Undergraduate Research Program. In senior year, majors take a capstone seminar and, with faculty guidance, complete a semester-long senior book project and exam. Majors may pursue an optional year-long thesis project in which they work closely with one or two professors. | |
| Princeton University | NJ | 6 | 1460 - 1570 | 33 - 35 | Offers approx. 50 regular courses to undergraduates and supervises independent work for more than 150 concentrators (juniors and seniors who are concentrating in politics). Offers three tracks: Program in American Ideas and Institutions, Program in Political Economy, Program in Quantitative and Analytical Political Science | |
| Stanford University | CA | 4 | 1440 - 1550 | 32 - 35 | Numerous research opportunities, ranging from writing an honors thesis to working with a Stanford professor through the university's Summer Research College. Students focus on two of five tracks: Data Science; Elections, Representation, and Governance; International Relations; Justice and Law; or Political Economy and Development. | |
| University of California - Berkeley | CA | 17 | 1330 - 1520 | 28 - 34 | Covers not only the traditional subfields of American politics, comparative politics, international relations, and political theory but supplements those subfields with formal theory, methods, organizations and public policy, political behavior, and public law, as well as the politics of every major region across the globe. Offers series of small, faculty-led seminars designed to develop research and writing skills among undergraduate political science majors in their junior year. | |
| University of California - Los Angeles | CA | 12 | 1280 - 1510 | 27 - 34 | Opportunities to study in Washington DC and Sacramento for a hands-on learning experience | |
| University of California - San Diego | CA | 32 | 1250 - 1470 | 24 - 33 | 6th largest major on campus, with over nine percent of UCSD students graduating from the department. Political Science major has 7 areas of concentration. | |
| University of Chicago | IL | 6 | 1500 - 1560 | 33 - 35 | Civic engagement opportunities, visiting fellowships, political and public service internships, and a continuous series of public events. | |
| University of Michigan - Ann Arbor | MI | 23 | 1380 - 1540 | 31 - 34 | Opportunities for individual, supervised study, through research fellowships, independent reading/research, and honors theses. Students also have the opportunity to gain practical experience through internships and service learning. | |
| University of North Carolina - Chapel Hill | NC | 23 | 1310 - 1480 | 27 - 33 | Undergraduate Research funding for Political Science majors Political Science Internship opportunity to obtain credit for internship work in government or public service UNC political science majors have won national and international honors, including the Rhodes, Luce, and Gates Cambridge Scholarships | |
| University of Notre Dame | IN | 16 | 1410 - 1540 | 32 - 35 | Notre Dame Washington Program: students take classes focused on politics and policy while also interning part-time with government offices, members of Congress, media companies, or cultural institutions. Students gain professional experience, learn to network, and experience the unique opportunities of big city living. | |
| University of Pennsylvania | PA | 8 | 1450 - 1560 | 33 - 35 | Students engage in career internships, study abroad, academically-based community service courses, Penn in Washington, the Fox Leadership Program and a rich array of extracurricular activities | |
| University of Rochester | NY | 30 | 1310 - 1500 | 30 - 34 | Multiple opportunities to study and immerse in politics through coursework and internships, including programs in Brussels, London, Washington, and the local offices of the district attorney and public defender. Classes are generally small, and undergraduates have many opportunities to pursue research or reading at an advanced level. | |
| University of Texas - Austin | TX | 32 | 1240 - 1470 | 27 - 33 | Many UT Austin students interested in government find internships through the Texas Politics Project. The J.J. "Jake" Pickle Undergraduate Research Fellowship allows students to take part in a year-long course focused on political science research and data analysis. | |
| University of Wisconsin - Madison | WI | 53 | 1330 - 1450 | 27 - 32 | Can conduct research in groups through the American Democracy Forum or the Elections Research Center Can take part in workshops and colloquia with faculty+students to discuss different fields of political science such as comparative politics and international relations | |
| Vanderbilt University | TN | 9 | 1460 - 1560 | 33 - 35 | Many research centers and programs, including the Center for the Study of Democratic Institutions, the Global Feminisms Collaborative, the Latin American Public Opinion Project, and the Research on Individuals, Politics & Society Lab. | |
| Williams College | MA | 13 | 1420 - 1540 | 32 - 35 | Ability to create your own individual concentration to declare political science major for a more personalized academic experience. Williams College also grants Mead internships, to approximately ten students annually, to enable students to pursue work in the public interest. | |
| Yale University | CT | 7 | 1470 - 1560 | 33 - 35 | Second largest major in Yale College, offers resources for field–work on senior projects and several funding options to conduct research and experience summer internships | |
Tags: Bowdoin, Brown, Class of 2025, College of Charleston, Columbia, Cornell, Dartmouth, Duke, Emory, George Washington, Georgetown, Gettysburg, Harvard, Haverford, Michigan, Northwestern, Notre Dame, NYU, Ohio State, Pomona, Princeton, Stanford, UC Berkeley, UC San Diego, UCLA, UNC Chapel Hill, University of Chicago, University of Pennsylvania, University of Rochester, UT Austin, Vanderbilt, Williams, Wisconsin, Yale