08 July 2019
Undergraduate Schools with Strong Environmental Science/Studies Programs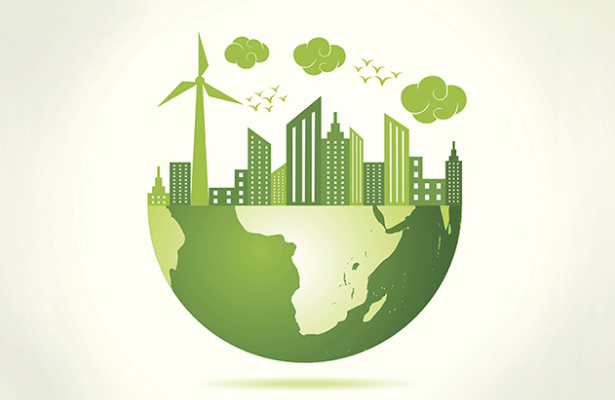 In search of schools with strong undergraduate programs in environmental science/studies?
Look no further, here's a list of 40 colleges with strong environmental programs curated from several sources, including the National Environmental Health Science & Protection Accreditation Council, The Ecology Project, US News, Environmental Science.org, Niche, Learn.org and USA Today.
Each entry includes the institution's overall admission rate, mid-50th percentile test scores and a link that takes you directly to the college's Environmental Science program for more information. We've also included notes that give insight to why we believe that each institution is noteworthy.
Click on Continue Reading for the list.
---
Schools with Strong Environmental Science Programs
College Kickstart LLC
| Institution | Notes | Admit Rate (%) | SAT Mid 50% | ACT Mid 50% | Link |
| --- | --- | --- | --- | --- | --- |
| Stanford University | Stanford Earth researchers and students conduct year round research or engage in field learning on all seven continents. | 4 | 1420 - 1570 | 32 - 35 | Link |
| Princeton University | Princeton works with the National Oceanic and Atmospheric Administration's Geophysical Fluid Dynamics Laboratory, focusing on climate research, and the U.S. Department of Energy's Princeton Plasma Physics Laboratory. | 5 | 1440 - 1570 | 32 - 35 | Link |
| Yale University | Students able to easily apply for joint degrees to encourage interdisciplinary learning | 6 | 1450 - 1560 | 33 - 35 | Link |
| Columbia University | Partners with the Lamont Doherty Earth Observatory to understand Earth in a more holistic manner | 6 | 1450 - 1560 | 33 - 35 | Link |
| Duke University | | 7 | 1490 - 1560 | 31 - 35 | Link |
| Brown University | Students can pursue the Engaged Scholars Program, which allows them to connect theory and practice and gain hands-on experience working with community partners. | 7 | 1420 - 1550 | 32 - 35 | Link |
| University of Chicago | | 7 | 1490 - 1560 | 33 - 35 | Link |
| MIT | | 7 | 1500 - 1570 | 34 - 36 | Link |
| California Institute of Technology | | 7 | 1520 - 1570 | 35 - 36 | Link |
| Pomona College | Environmental Analysis students can explore and research at a variety of locations such as Pomona's Organic Farm or the nearby Bernard Field Station, or join a faculty member in their research program. | 8 | 1400 - 1530 | 31 - 34 | Link |
| Dartmouth College | Many courses have a specific focus on "hands-on" sustainability experiences, such as the African Foreign Study Program | 8 | 1420 - 1560 | 31 - 35 | Link |
| University of Pennsylvania | | 8 | 1420 - 1550 | 32 - 35 | Link |
| Bowdoin College | Bowdoin offers three environmental fellowship programs that places Environmental Science majors in stipended summer internships or research experiences. | 10 | 1300 - 1510 | 30 - 34 | Link |
| Cornell University | | 11 | 1410 - 1530 | 32 - 34 | Link |
| Johns Hopkins University | | 11 | 1470 - 1560 | 33 - 35 | Link |
| Pitzer College | | 13 | 1340 - 1490 | 30 - 33 | Link |
| Amherst College | Amherst supports student environmental science research using Funds for Research and Engagement in Environmental Studies (FREES) | 13 | 1390 - 1540 | 31 - 34 | Link |
| Colby College | Environmental science students can study at the nearby Bigelow Laboratory for Ocean Sciences for real world experience and research opportunities | 13 | 1350 - 1510 | 31 - 33 | Link |
| Colorado College | | 14 | 1300 - 1470 | 29 - 33 | Link |
| University of California - Los Angeles | | 14 | 1420 - 1520 | 28 - 34 | Link |
| University of California - Berkeley | UC Berkeley offers diverse fields of environmental studies, which all involve remote field study for hands-on learning | 15 | 1300 - 1530 | 28 - 34 | Link |
| Washington University in St. Louis | | 15 | 1470 - 1570 | 32 - 35 | Link |
| Middlebury College | Two-thirds of all environmental studies majors also study abroad for one semester at schools and programs across Europe, Asia, Africa, Latin America, and Australia. | 17 | 1340 - 1510 | 31 - 34 | Link |
| Carleton College | | 20 | 1350 - 1530 | 31 - 34 | Link |
| University of North Carolina - Chapel Hill | UNC's Institute for the Environment provides multidisciplinary forum and research and experiential learning opportunities to address pressing environmental challenges. | 22 | 1270 - 1470 | 27 - 33 | Link |
| University of Michigan - Ann Arbor | The Department of Earth and Environmental Sciences sponsors many field trips, some as parts of classes and some as extracurricular learning opportunities. There is also a strong GeoClub, which provides an academic forum to further interest in geosciences and the environment | 23 | 1380 - 1540 | 30 - 34 | Link |
| University of Virginia | | 26 | 1330 - 1500 | 30 - 34 | Link |
| University of California - Irvine | | 29 | 1180 - 1440 | 24 - 31 | Link |
| University of California - Santa Barbara | | 32 | 1230 - 1480 | 26 - 32 | Link |
| University of California - Davis | | 41 | 1220 - 1460 | 25 - 31 | Link |
| University of Washington | Public and private funding of more than $173 million annually supports research on climate, ecology, natural resource management, and marine, earth, and space processes. | 46 | 1190 - 1420 | 27 - 32 | Link |
| University of Minnesota | Known for its strong study abroad program, can choose from over 30 locations. | 52 | 1300 - 1450 | 26 - 31 | Link |
| University of Wisconsin - Madison | Students pair the environmental science major with another major to encourage an interdisciplinary point of view | 52 | 1300 - 1480 | 27 - 32 | Link |
| State University of New York - Environmental Science and Forestry | | 61 | 1120 - 1310 | 23 - 29 | Link |
| Texas A&M University | | 67 | 1170 - 1370 | 25 - 31 | Link |
| Indiana University | | 77 | 1150 - 1360 | 24 - 31 | Link |
| University of Idaho | | 77 | 1010 - 1220 | 20 - 26 | Link |
| Montana State University | Students of all levels of study have the opportunity to join Land Resources and Environmental Sciences faculty members in cutting-edge, internationally-recognized investigations, many of which take place within the Greater Yellowstone Ecosystem. | 82 | 1090 - 1320 | 21 - 28 | Link |
Tags: Amherst College, Bowdoin, Brown, Caltech, Carleton, Colby, College Lists, Colorado College, Columbia, Cornell, Dartmouth, Duke, Idaho, Indiana, Johns Hopkins, Michigan, Middlebury, MIT, Montana State, Pitzer, Pomona, Princeton, Stanford, SUNY - ESF, Texas A&M, UC Berkeley, UC Davis, UC Irvine, UC Santa Barbara, UCLA, UNC Chapel Hill, University of Chicago, University of Minnesota, University of Pennsylvania, University of Virginia, University of Washington, Washington University in St Louis, Wisconsin, Yale