11 January 2016
University of California Applications Break Records for 12th Straight Year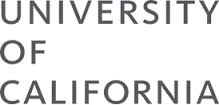 The University of California today announced freshman applications for the Fall of 2016 grew to over 166,000, up 5.2 percent from the Fall of 2015. Transfer applications grew to nearly 40,000, up 11.8 percent year over year, resulting in a record 206,00 applications for the year.
All nine campuses reported increases in freshman applications, ranging from 4.7% growth at UC Berkeley and UCLA, to 11.8 percent growth at UC Merced.
Click here for the University of California press release, or here for the detailed breakdown by campus and residency.