20 May 2017
University of California Approves Policy on Non-Resident Enrollment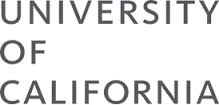 The University of California approved a policy on non-resident enrollment.
Non-resident enrollment will be capped at 18 percent at UC Davis, UC Merced, UC Riverside, UC Santa Barbara, UC Santa Cruz, and at 2017-18 levels at UC Berkeley, UC Irvine, UCLA, and UC San Diego.
Click here for the details.