08 September 2015
University of California Fall 2015 Admission Profiles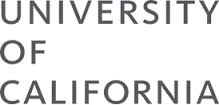 University of California counselor conferences have commenced, and there are lots of useful insights to be gleaned—including the latest freshman admission profiles from this past year (Class of 2019).
We've tabulated the findings for you in this post. Two things to keep in mind:
The profiles are for California residents only
The profiles are for admitted students, so they're likely to appear more selective than the profile for the class that actually enrolls
Click Continue Reading for the list.
---
Fall 2015 University of California Freshman Admission Profile (Residents)
College Kickstart LLC
| Campus | Admit Rate (%) | Mid 50 GPA | Mid 50 SAT | Mid 50 ACT |
| --- | --- | --- | --- | --- |
| Berkeley | 19% | 4.14-4.31 | 1970-2270 | 30-34 |
| Davis | 33% | 3.96-4.25 | 1770-2110 | 26-32 |
| Irvine | 33% | 3.91-4.23 | 1700-2060 | 25-32 |
| Los Angeles | 16% | 4.11-4.31 | 1940-2250 | 29-34 |
| Merced | 66% | 3.44-3.90 | 1420-1800 | 20-27 |
| Riverside | 57% | 3.56-4.04 | 1570-1920 | 23-29 |
| San Diego | 30% | 4.03-4.28 | 1910-2190 | 29-33 |
| Santa Barbara | 34% | 3.92-4.24 | 1770-2110 | 27-32 |
| Santa Cruz | 46% | 3.70-4.10 | 1670-1990 | 25-31 |