30 October 2017
University of California Offers Extension for Applicants Affected by Natural Disasters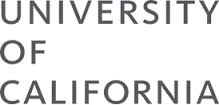 The University of California announced today that it is accepting extensions for Fall 2018 applicants affected by natural disasters.
For those requesting the extension, the deadline will be extended from November 30, 2017 to December 15, 2017. You will need to email your request to ucinfo@applyucsupport.net with the header "Extension Request – Weather/Fire Event" and provide context in the "Additional Comments" area of the Personal Insight section.
Click here for the details.