24 March 2016
University of California Revamps Personal Statement Section of Application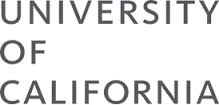 Beginning this fall, the University of California will replace the two personal statement prompts in the UC Application with short answer questions that students can choose from.
Freshman applicants will now choose four out of eight "personal insight" questions to answer. Each is limited to 350 words and will have equal weighting.
The new questions will be available August 1st as part of the fall 2017 application.
Click here for FAQs or here for the personal insight questions.