12 October 2016
University of California Subject Test Recommendations for Fall 2017 Applicants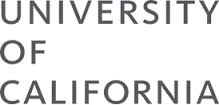 The University of California has updated its subject test recommendations for fall 2017 applicants. Remember, these are recommendations, not requirements, and they are primarily geared towards applicants in STEM fields.
To our subscribers: this has already been incorporated into the requirements section of College Kickstart.
Click here for the latest subject test recommendations.