16 October 2016
Colleges With Generous Merit Aid
Schools offering merit aid to 20% or more of incoming freshmen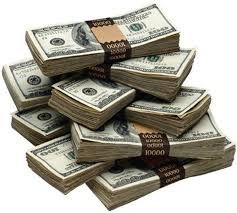 In search of schools with generous merit scholarship programs?
Look no further.
Here we've compiled a list of competitive 4-year institutions that offer merit aid to 20% or more of undergraduates. Merit awards are typically not based on financial need but rather on academic performance and other qualities deemed desirable by the institution. As such, they can make college more affordable for academically gifted students—especially those that are unlikely to qualify for need-based financial aid.
Most of these schools automatically consider you for merit scholarships when you submit your application.
---
Colleges and Universities Offering Generous Merit Aid
College Kickstart LLC
| School | % Undergrads w/ Merit Aid | Merit Amount |
| --- | --- | --- |
| Furman University | 46 | $ 26,764 |
| Butler University | 44 | $ 20,213 |
| Ave Maria University | 43 | $ 12,009 |
| Quinnipiac University | 42 | $ 20,287 |
| Whitman College | 42 | $ 16,330 |
| Tulane University | 33 | $ 18,997 |
| Oberlin College | 33 | $ 18,794 |
| The University of Findlay | 32 | $ 21,327 |
| Franciscan University of Steubenville | 32 | $ 8,521 |
| Millsaps College | 31 | $ 26,359 |
| Berry College | 31 | $ 21,079 |
| Beloit College | 30 | $ 40,142 |
| Goucher College | 30 | $ 26,947 |
| Kenyon College | 29 | $ 15,854 |
| College of Charleston | 29 | $ 13,287 |
| Washington & Jefferson College | 26 | $ 31,577 |
| Bethel University - MN | 26 | $ 18,016 |
| Heidelberg University | 24 | $ 23,837 |
| Dickinson College | 24 | $ 21,542 |
| University of Mount Union | 24 | $ 16,669 |
| Ohio State University - Marion | 24 | $ 2,252 |
| Walsh University | 20 | $ 16,989 |
| Harvey Mudd College | 20 | $ 14,147 |
Tags: Abilene Christian, Affordability, Agnes Scott, Alabama, Allegheny College, Arizona State, Auburn, Baylor, Belmont, Beloit, Bennington, Bentley, Biola, Bryant, Butler, BYU, Cal Lutheran, Case Western, Catholic University of America, Centre College, Chapman, Clark, Clemson, College of St Benedict, College of Wooster, Colorado, Colorado School of Mines, Cornell College, Creighton, Delaware, Denison, DePauw, Drake, Drew, Drexel, Eckerd, Elon, Fairfield, Furman, George Washington, Gonzaga, Goucher, Gustavus Adolphus, Hampshire, Harvey Mudd, Hendrix, Hobart and William Smith, Hofstra, Hope, Illinois Tech, Illinois Wesleyan, Indiana, Iowa State, Ithaca, Juniata, Kalamazoo, Kentucky, Lawrence, Lewis and Clark, Linfield, Loyola Chicago, Loyola Marymount, Loyola New Orleans, Manhattan College, Marist, Marquette, Menlo, Merit Scholarship, Miami University - Oxford, Millsaps, Muhlenberg, Nevada - Reno, New College of Florida, North Dakota, Northeastern, Oberlin, Oklahoma State, Olin, Pace, Pepperdine, Puget Sound, Quinnipiac, Rhodes, Rider University, Rollins, Rose-Hulman, RPI, Sacred Heart, Saint Anselm, Saint John's - MN, Saint Lawrence, Saint Louis University, Saint Mary's - MD, Saint Michael's, Saint Olaf, Santa Clara, Sarah Lawrence, Sewanee, SMU, Southwestern, Stonehill, TCU, Transylvania, Trinity University, Tulane, Union College, University of Dayton, University of Denver, University of Portland, University of Rochester, University of South Carolina, University of Tampa, Ursinus, UT Dallas, Utah, Vermont, Wabash, Webb Institute, Westmont, Wheaton - IL, Wheaton - MA, Whitman, Whitworth, Willamette, Wofford, Wooster, WPI, Xavier