15 February 2019
Colleges with Great Scholarships for National Merit Finalists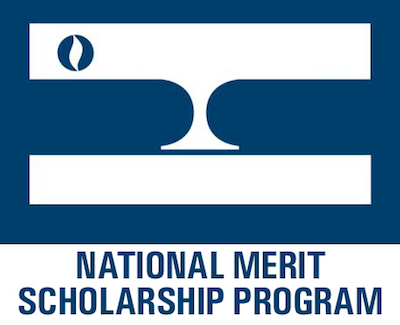 If you've been wondering how much merit aid is available for National Merit scholars, then check out our list of Colleges with Great Scholarships for National Merit Finalists.
We've focused on institutions in our coverage universe that are particularly generous with merit aid—including those offering full tuition or full cost of attendance—and provided a brief summary of the package, whether it's competitive, and a link to each institution's website for the details. There's a good mix of public and private institutions, and in the case of public institutions, packages are often available for non-residents as well as residents.
The list isn't exhaustive but should provide you an excellent start—enjoy!
---
Great Scholarships for National Merit Finalists
College Kickstart LLC
| Institution | Total Coverage (4 years) | Link |
| --- | --- | --- |
| Abilene Christian University | Full tuition + $6,000 stipend | |
| Boston University | $80,000 | |
| Brigham Young University - Provo | Full tuition, limited availability | |
| Florida Atlantic University | Cost of attendance, regardless of residency | |
| Florida State University | Cost of attendance ($80,000+), guaranteed admission to University Honors Program | |
| Fordham University | Full tuition with A/A- average and top 2-3% of admitted students, competitive | |
| Gustavus Adolphus College | $30,000+, full tuition for 10 candidates | |
| Hope College | $88,000 | |
| Illinois Wesleyan University | Up to three scholarships up to $160,000; $16,000 otherwise | |
| Iowa State University | Full tuition for residents, varies for non-residents | |
| Linfield College | Half to full tuition depending on need | |
| Loyola University Chicago | Full tuition for one student, $8,000 if not selected | |
| Montana State University | $6,000 - $18,000 for residents, $10,000 - $66,000 for non-residents plus guaranteed admission to MSU Honors College, guaranteed placement in honors housing and priority course registration; limit of 10 awards per year | |
| New College of Florida | Cost of attendance for those qualifying for the Benacquisto Scholarship | |
| New Jersey Institute of Technology | Full tuition and fees | |
| Northeastern University | Competitive merit-based award | |
| Northern Arizona University | Full tuition plus $2,000 stipend, automatic entry into Honors College | |
| Oklahoma State University | Five year full tuition waiver ($67,800 for residents, $145,400 for non-residents) | |
| Texas A&M University | $42,000 for residents, approximately $100,000 for non-residents due to out-of-state tuition waver | |
| Texas Tech University | Cost of attendance | |
| University of Alabama | Full tuition up to 5 years, four years of on-campus housing, $14,000 stipend, $2,000 allowance for research or study abroad, $1,000 technology enrichment allowance | |
| University of Arizona | $72,000 (full tuition plus) + $1,500 for study abroad for residents, varies for non-residents + $1,500 for study abroad depending on GPA and test scores | |
| University of Arkansas | $40,000 | |
| University of Central Florida | Cost of attendance, guaranteed admission to LEAD Scholars Academy and Burnett Honors College, guaranteed housing and laptop computer | |
| University of Cincinnati | Full in-state tuition, guaranteed admission to honors program and $1,500 on-time allocation towards purchase of computer, research or study abroad. 60 available, first-come, first-served | |
| University of Dallas | Full tuition, limited to 10 students | |
| University of Florida | Cost of attendance | |
| University of Houston | Full cost of tuition/fees, + $1,000 research and $2,000 study abroad stipends ($47,000) | |
| University of Idaho | Basic cost of attendance ($66,976 for residents, $137,520 for non-residents) | |
| University of Kansas | $40,000 for residents | |
| University of Kentucky | Full in-state or out-of-state tuition and housing stipend | |
| University of Louisville | Full in-state tuition + $32,000 allowance for room, board and books or $80,000 for out-of-state students | |
| University of Maine | Full tuition and most fees | |
| University of Miami | Cost of attendance (for Florida residents only) | |
| University of Minnesota | Up to $40,000, competitive | |
| University of Minnesota - Morris | Full tuition | |
| University of Mississippi | Full tuition + room ($54,776 for residents, $118,592 for non-residents) | |
| University of Nebraska | Full tuition + $8,000 | |
| University of Nevada - Reno | Up to $64,000 + guaranteed admission to honors program | |
| University of New Mexico | $75,212 for residents, $137,792 for non-residents + iPad | |
| University of North Dakota | Full tuition/fee waiver for ND and MN residents | |
| University of Oklahoma | $63,000 for residents, $116,000 for non-residents | |
| University of Saint Thomas - MN | $40,000 | |
| University of South Carolina | $40,000 for residents, up to $104,000 with tuition reduction for non-residents | |
| University of South Florida | Full cost of attendance, guaranteed admittance to honors college and on-campus housing | |
| University of Southern California | Half-tuition, limited | |
| University of Texas - Dallas | Full tuition/fees, $50,000 in stipends to cover other costs and study abroad, guaranteed admission to honors program ($101,000 for residents, $187,000 for non-residents) | |
| University of Tulsa | Full tuition and basic room and board | |
| Virginia Commonwealth University | Cost of tuition/fees + room and board ($114,356,000, competitive) | |
| Washington State University | Full tuition ($47,000 for residents, $98,000 for non-residents) (competitive) | |
| Wheaton College - IL | $68,000-$72,000 | |