17 September 2015
Common App Extra Essay Requirements
Update #6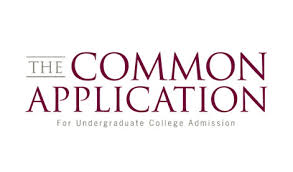 The Common App for 2015-16 was posted earlier today, and we've just wrapped up our analysis on the real number of short answer/essay prompts required for each school. If you've been through this process before, you know that just because a school lacks a writing supplement doesn't mean there are no additional essays to complete. Many schools in fact simply embed these prompts in the main application itself.
This post summarizes the prompts required for 200+ Common Application schools in our coverage universe. Our definition of a prompt is a question that requires more than a one word or one sentence answer. It's not perfect, but it should help you gauge the amount of writing you'll need to get through over the next few months. It'll also help you identify schools that you can apply to without the need for extra essays!
Click on Continue Reading for the list.
---
Common Application Extra Prompt Requirements by School (2015-16)
College Kickstart LLC
Institution
Extra Prompt Requirements
Adelphi University
None
Agnes Scott College
4 prompts
Albion College
None
Allegheny College
None
American University
2 optional prompts
Amherst College
1 prompt (175 words), choice of second prompt (300 words) or graded writing sample
Assumption College
1 prompt (125 words)
Austin College
1 prompt
Babson College
1 prompt (unspecified), choice of second prompt (500 words) or 1 minute video
Bard College
1 prompt
Barnard College
3 prompts (250 words each)
Bates College
1 prompt (1-2 paragraphs)
Beloit College
None
Bennington College
5 prompts (1 unspecified, 250 words for others)
Bentley University
1 prompt (250 words)
Boston College
1 prompt (400 words)
Boston University
1 prompt (250 words)
Bowdoin College
2 prompts (140 characters, 250 words)
Brandeis University
1 graded analytical paper required if test flexible option selected
Brown University
4 prompts (1 x 150 words, 3 x 100 words)
Bryn Mawr College
2 prompts (100 words, 1 unspecified)
Bucknell University
None
Butler University
None
California Institute of Technology
3 prompts (600 chars, 2 x 200 words)
California Lutheran University
2 prompts (250 words each)
Carleton College
2 prompts (250 words, 150 words)
Carnegie Mellon University
2 prompts (1 page single-spaced, other unspecified)
Case Western Reserve University
None
Centre College
1 prompt
Chapman University
3 prompts (200 words each)
Claremont McKenna College
1 prompt (200 words)
Clark University
None
Colby College
None
Colgate University
1 prompt (250 words)
College of St. Benedict
None
College of the Atlantic
2 prompts
College of the Holy Cross
None
College of William and Mary
1 prompt (500 words)
College of Wooster
1 prompt (250 words)
Colorado College
2 prompts (500 words each)
Colorado State University - Ft. Collins
None
Columbia University
6 prompts (5x150, 1x300 words)
Concordia University - Irvine
None
Connecticut College
None
Cornell College
1 prompt (250 words)
Cornell University
None
Creighton University
1 prompt
Dartmouth College
1 prompt (1 page)
Davidson College
2 prompts (250-300 words, 200 words)
Denison University
1 prompt (125 words)
DePauw University
None
Dickinson College
1 optional prompt, strongly recommended for early decision candidates
Drexel University
None
Duke University
1 prompt (250 words)
Earlham College
1 prompt
Emerson College
2 prompts (100-200 words each)
Emory University (Emory)
1 prompt (500 words)
Emory University (Oxford)
1 prompt (500 words), 1 optional prompt (500 words)
Fairfield University
None
Fordham University
None
Franklin and Marshall
2 prompts (150 words, 100 words)
Franklin W. Olin College of Engineering
2 prompts (300 words, 500 words)
Furman University
1 prompt (250 words)
George Washington University
1 prompt (250 words)
Georgia Institute of Technology
3 prompts (150 words)
Gettysburg College
None
Gonzaga University
1 prompt (50-300 words)
Goucher College
2 prompts (10 words, 100 words)
Grinnell College
None
Guilford College
None
Gustavus Adolphus College
None
Hamilton College
1 optional prompt, strongly encouraged (250 words)
Hampshire College
1 academic paper (3-10 pages), 2 prompts (300 words minimum)
Harvard University
1 prompt, 1 optional additional essay
Harvey Mudd College
2 prompts (500 words)
Haverford College
2 prompts (150 words, 250 words)
Hawaii Pacific University
None
Hendrix College
3 prompts
Hillsdale College
2 prompts (250 words each)
Hobart and William Smith Colleges
None
Ithaca College
1 prompt, 1 optional essay
Johns Hopkins University
1 prompt (300-500 words)
Juniata College
None
Kalamazoo College
2 prompts (1 unspecified, 500 words for other)
Kenyon College
None
Knox College
1 prompt (100-300 words)
Lafayette College
1 prompt (20-200 words), 1 optional (20-200 words)
Lawrence University
1 prompt (47 words)
Lehigh University
2 prompts (250-350 words, 150-250 words)
Lewis and Clark College
1 prompt (1 paragraph)
Loyola Marymount University
2 prompts (1 unspecified, 500-1,000 words for other)
Luther College
None
Macalester College
2 prompts (1 unspecified, 250-500 words for other)
Marquette University
None
Menlo College
None
Miami University - Oxford
None
Middlebury College
None
Mills College
2 prompts (1 unspecified, 250 words for other)
Millsaps College
None
Mount Holyoke College

New

1 prompt (250-400 words)
Mount St. Marys University
1 prompt (250 words)
Muhlenberg College
None
New York University
1 prompt (400 words)
North Carolina State
3 prompts
Northeastern University
None
Northwestern University
1 optional prompt (highly recommended)
Notre Dame de Namur University
None
Oberlin College
1 prompt (250 words)
Occidental College
4 prompts (1 x 128 words, 3 x 175 words)
Ohio Northern University
1 prompt
Ohio State University - Columbus
None
Ohio University
0
Pepperdine University
2 prompts (50-300 words each)
Pitzer College
1 prompt (650 words)
Pomona College
1 prompt
Princeton University
3 prompts (1 x 250-650 words, 2 x 150 words)
Providence College
1 optional prompt (250 words)
Purdue University
3 prompts (1 unspecified, 2 x 100 words)
Reed College
1 prompt (200-500 words)
Rensselaer Polytechnic Institute
2 prompts
Rhodes College
None
Rice University
3 prompts ( 2 x 150 words, 250 words)
Roger Williams University
None
Saint Anselm
1 prompt (100 words)
Saint Johns College - MD
4 prompts (1 unspecified, 1 x 100 words, 2 x 250 words minimum). A fifth prompt is optional (250 words)
Saint Johns College - NM
4 prompts (1 unspecified, 1 x 100 words, 2 x 250 words minimum). A fifth prompt is optional (250 words)
Saint Johns University - MN
None
Saint Louis University
None
Saint Michaels College
1 prompt
Saint Olaf College
1 prompt (100 words), optional essay for scholarships
Salve Regina University
2 prompts (1 sentence, 50 words)
Santa Clara University
3 prompts (2 x 150 words, 1 x 150-300 words)
Sarah Lawrence College
1 prompt (250-500 words), 1 graded analytical paper recommended
Scripps College
2 prompts (200 words, 150-300 words)
Sewanee: The University of the South
None
Skidmore College
None
Smith College
1 prompt (200 words)
Soka University of America
2 prompts (500-750 words each)
Southern Methodist University
2 prompts (250 words each)
Southwestern University
None
Spelman College
None
St. Lawrence University
None
St. Marys College of California
2 prompts (50-300 words for one, 150-500 words for other)
St. Marys College of Maryland
1 prompt
Stanford University
8 short answer (50 words), 3 prompts (1 x 100-250 words, 2 x 250 words)
State University of New York - Binghamton
None
State University of New York - Environmental Science and Forestry
1 prompt
State University of New York - Geneseo
None
State University of New York - Stony Brook
None
Stonehill College
None
Suffolk University
None
Swarthmore College
1 prompt (150-250 words)
Syracuse University
2 prompts (250 words each)
Texas Christian University
2 prompts (100 words each)
The College of New Jersey
None
Transylvania University
2 prompts
Trinity College
1 prompt (250-650 words)
Tufts University
3 prompts (1 x 50-100 words, 2 x 200-250 words)
Tulane University
1 prompt (unspecified length), 1 optional prompt (50-1,000 words)
Union College
None
University of Chicago
2 prompts (1 unspecified, 1-2 pages for other) plus 1 optional prompt
University of Cincinnati
1 prompt (250 words)
University of Colorado - Boulder
1 prompt
University of Connecticut - Storrs
None
University of Dayton
None
University of Delaware
5 optional (3 x 200 words, 1 unspecified, 1 x 1-2 sentences)
University of Denver
None
University of Kentucky
1 prompt (500 words)
University of La Verne
None
University of Maine
None
University of Massachusetts - Amherst
None
University of Massachusetts - Lowell
None
University of Miami
None
University of Michigan - Ann Arbor
3 prompts (100 words, 250 words, 500 words)
University of New Hampshire
None
University of North Carolina - Chapel Hill
1 prompt (400-500 words)
University of Notre Dame
3 prompts (150-200 words each)
University of Pennsylvania
1 prompt (400-650 words)
University of Puget Sound
None
University of Redlands
2 prompts
University of Rhode Island
None
University of Richmond
1 prompt (650 words)
University of Rochester
1 prompt (250 words)
University of San Diego
2 prompts
University of San Francisco
1 prompt (150 words)
University of Southern California
2 prompts (250 words)
University of Tennessee - Knoxville
2 prompts
University of the Pacific
None
University of Vermont
None
University of Virginia
2 prompts (250 words each)
Vanderbilt University
1 prompt
Vassar College
2 prompts (350 words each)
Villanova University
1 prompt (1 page, double spaced)
Wabash College
None
Wake Forest University
7 prompts (1 unspecified, 1 x 100-300 words, 4 x 75-150 words, top 10 list)
Washington and Lee College
2 optional prompts (250 words each), additional essays for scholarship consideration
Washington University at St. Louis
None
Wellesley College
1 prompt
Wesleyan University
None
Wheaton College - MA
2 prompts (200 words, 300 words)
Whitman College
1 prompt (250 words)
Whittier College
1 prompt
Willamette University
None
Williams College
1 optional prompt (300 words)
Wofford College
2 prompts
Woodbury University
None
Worcester Polytechnic Institute
1 prompt
Xavier University
None
Yale University
3 prompts (2 x 100 words, 1 x 500 words)
Tags: Adelphi, Agnes Scott, Albion, Allegheny College, American, Amherst, Assumption, Austin College, Babson, Bard, Barnard, Bates, Beloit, Bennington, Bentley, Boston College, Boston University, Bowdoin, Brandeis, Brown, Bryn Mawr, Bucknell, Butler, Cal Lutheran, Caltech, Carleton, Case Western, Centre College, Chapman, Claremont McKenna, Clark, Colby, Colgate, College Lists, College of St Benedict, College of the Atlantic, Colorado, Colorado College, Colorado State, Columbia, Common App, Concordia - Irvine, Connecticut College, Cornell, Cornell College, Creighton, Dartmouth, Davidson, Delaware, Denison, DePauw, Dickinson, Drexel, Duke, Earlham, Emerson, Emory, Fairfield, Fordham, Franklin & Marshall, Furman, George Washington, Georgia Tech, Gettysburg, Gonzaga, Goucher, Grinnell, Guilford, Gustavus Adolphus, Hamilton, Hampshire, Harvard, Harvey Mudd, Haverford, Hawaii Pacific, Hendrix, Hillsdale, Hobart and William Smith, Holy Cross, Ithaca, Johns Hopkins, Juniata, Kalamazoo, Kenyon, knox, La Verne, Lafayette, Lawrence, Lehigh, Lewis and Clark, Loyola Marymount, Luther, Macalester, Maine, Marquette, Maryland, Menlo College, Miami, Miami University - Oxford, Michigan, Middlebury, Mills, Millsaps, Mount Holyoke, Mount St Mary's, Muhlenberg, NC State, New Hampshire, Northeastern, Northwestern, Notre Dame, Notre Dame de Namur, NYU, Oberlin, Occidental, Ohio State, Olin, Oxford at Emory, Pepperdine, Pitzer, Pomona, Princeton, Providence, Puget Sound, Purdue, Redlands, Reed, Rhode Island, Rhodes, Rice, Roger Williams, RPI, Saint Anselm, Saint John's - MD, Saint John's - MN, Saint John's - NM, Saint Lawrence, Saint Louis University, Saint Mary's - CA, Saint Mary's - MD, Saint Michael's, Saint Olaf, Salve Regina, Santa Clara, Sarah Lawrence, Scripps, Sewanee, Skidmore, Smith, SMU, Soka, Southwestern, Spelman, Stanford, Stonehill, Suffolk, SUNY - Binghamton, SUNY - ESF, SUNY - Geneseo, SUNY - Stony Brook, Swarthmore, Syracuse, TCNJ, TCU, Tennessee, Transylvania, Trinity, Tufts, Tulane, UConn, UMass Amherst, UMass Lowell, UNC Chapel Hill, Union College, University of Chicago, University of Dayton, University of Denver, University of Pennsylvania, University of Richmond, University of Rochester, University of San Diego, University of San Francisco, University of the Pacific, University of Virginia, USC, Vanderbilt, Vassar, Vermont, Villanova, Wabash, Wake Forest, Washington and Lee, Washington University in St Louis, Wellesley, Wesleyan, Wheaton, Whitman, Whittier, Willamette, William & Mary, Williams, Wofford, Woodbury, Wooster, WPI, Yale