10 August 2018
Early Admission Plan Changes for the Class of 2023
Update #5 (8/10)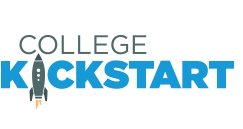 Many colleges and universities have begun updating their websites for the Class of 2023 (2018-19) admission cycle. While we expect the activity to continue into the late summer, several of the changes we've observed are worth noting.
In particular, roughly 25 schools have introduced changes to the early admission plans available to you this fall. Notable changes include a new Early Decision II option at Babson, William & Mary and Washington University in St. Louis, a new Early Action I option at Penn State and Sarah Lawrence and removal of restrictive early action options at Baylor (now Early Decision I) and Boston College (now Early Action).
If you're considering early admission, be sure to check out our list as it may impact how you decide to apply this fall. Note for our subscribers: the data has already been incorporated into the product, so all you have to do to see how it impacts your plan is re-run College Kickstart.
Click on Continue Reading below for the details.
---
Class of 2023 Admission Plan Changes
College Kickstart LLC
| Institution | EA1 | EA2 | REA | ED1 | ED2 | Comments |
| --- | --- | --- | --- | --- | --- | --- |
| Babson | | | | | | ED2 added |
| Baylor | | | | | | REA replaced with ED1 |
| Beloit | | | | | | ED1 removed |
| Boston College | | | | | | REA replaced with EA |
| Catholic University of America | | | | | | ED2 added |
| College of William & Mary | | | | | | ED2 added |
| Cornell College | | | | | | EA2 and ED2 removed |
| Depauw | | | | | | ED2 added |
| Illinois Wesleyan | | | | | | EA2 removed |
| Lake Forest | | | | | | ED2 added |
| Marymount Manhattan | | | | | | ED2 added |
| Miami Oxford | | | | | | EA2 added |
| New College of Florida | | | | | | ED1 added |
| Ohio Wesleyan | | | | | | EA2 replaced with ED2 |
| Penn State | | | | | | EA1 added |
| Pepperdine | | | | | | EA1 added |
| Rochester Institute of Technology | | | | | | ED2 added |
| St. John's College - MD | | | | | | EA2 removed |
| St. John's College - NM | | | | | | EA2 removed |
| St. John's University - Queens | | | | | | ED1 added |
| Sarah Lawrence | | | | | | EA1 added |
| St. Mary's College of Maryland | | | | | | ED1 added |
| Virginia Tech | | | | | | EA1 added |
| Wabash | | | | | | EA2 removed |
| Washington University in St. Louis | | | | | | ED2 added |
| Wittenberg | | | | | | EA2 removed |
Tags: Babson, Baylor, Beloit, Boston College, Catholic University of America, Class of 2023, Cornell College, DePauw, Early Admission, Illinois Wesleyan, Lake Forest, Marymount Manhattan, Miami University - Oxford, New College of Florida, Ohio Wesleyan, Penn State, Pepperdine, Rochester Institute of Technology, Saint John's - MD, Saint John's - NM, Saint John's University, Saint Mary's - MD, Sarah Lawrence, Virginia Tech, Wabash, Washington University in St Louis, William & Mary, Wittenberg