11 September 2014
Private Schools that Practice Need-Blind Admission
Full consideration without regard to financial need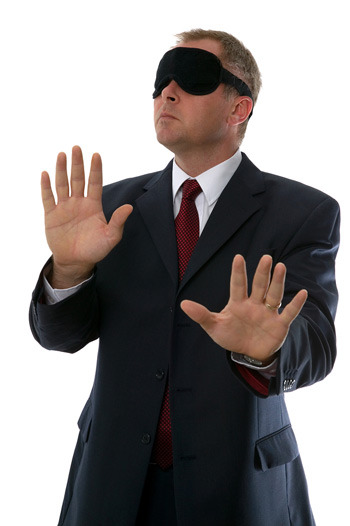 Need-blind schools do not take financial aid into consideration when making admissions decisions. Knowing these schools can be invaluable for making sure you or your teen's application is getting maximum consideration with regard to financial aid.
Here we've compiled a list of private schools that practice need blind admission for full-time, first year, U.S. citizens and permanent residents. Please note that not all of these schools offer financial aid to meet 100% of demonstrated need. Note also that the list isn't exhaustive—it's meant to cover the more competitive 4 year institutions in the nation.
This list is integrated into the latest update to College Kickstart.
Need-Blind Schools
| School | School |
| --- | --- |
| Allegheny College | Amherst College |
| Babson College | Bard College |
| Barnard College | Biola University |
| Boston College | Bowdoin College |
| Brigham Young University - Provo | Brown University |
| Bucknell University | California Institute of Technology |
| Carnegie Mellon University | Case Western Reserve University |
| Centre College | Chapman University |
| Claremont McKenna College | College of the Holy Cross |
| College of Wooster | Columbia University |
| Cornell University | Dartmouth College |
| Davidson College | Denison University |
| DePauw University | Duke University |
| Elon University | Emory University (Emory) |
| Franklin W. Olin College of Engineering | Georgetown University |
| Gonzaga University | Grinnell College |
| Hamilton College | Harvard University |
| Harvey Mudd College | Haverford College |
| Hendrix College | Ithaca College |
| Johns Hopkins University | Kalamazoo College |
| Knox College | Lehigh University |
| Middlebury College | Mills College |
| Millsaps College | MIT |
| New York University | Northwestern University |
| Pepperdine University | Pomona College |
| Princeton University | Rensselaer Polytechnic Institute |
| Rhodes College | Rice University |
| Santa Clara University | Sewanee: The University of the South |
| Soka University of America | Southern Methodist University |
| Southwestern University | Spelman College |
| St. Marys College of California | Stanford University |
| Swarthmore College | Syracuse University |
| Tulane University | University of Chicago |
| University of Notre Dame | University of Pennsylvania |
| University of Richmond | University of Rochester |
| University of San Diego | University of Southern California |
| University of the Pacific | Vanderbilt University |
| Vassar College | Wellesley College |
| Willamette University | Williams College |
| Wofford College | Yale University |
Tags: Allegheny College, Amherst, Babson, Bard, Barnard, Biola, Boston College, Bowdoin, Brown, Bucknell, BYU, Caltech, Carnegie Mellon, Case Western, Centre College, Chapman, Claremont McKenna, College of Wooster, Columbia, Cornell, Dartmouth, Davidson, Denison, DePauw, Duke, Elon, Emory, Georgetown, Gonzaga, Grinnell, Hamilton, Harvard, Harvey Mudd, Haverford, Hendrix, Holy Cross, Ithaca, Johns Hopkins, Kalamazoo, Knox, Lehigh, Middlebury, Mills, Millsaps, MIT, Northwestern, Notre Dame, NYU, Olin, Pepperdine, Pomona, Princeton, Rhodes, Rice, RPI, Saint Mary's - CA, Santa Clara, Sewanee, SMU, Soka, Southwestern, Spelman, Stanford, Swarthmore, Syracuse, Tulane, University of Chicago, University of Pennsylvania, University of Richmond, University of Rochester, University of San Diego, University of the Pacific, USC, Vanderbilt, Vassar, Wellesley, Willamette, Williams, Wofford, Yale