12 February 2015
Suggested College Tour Itineraries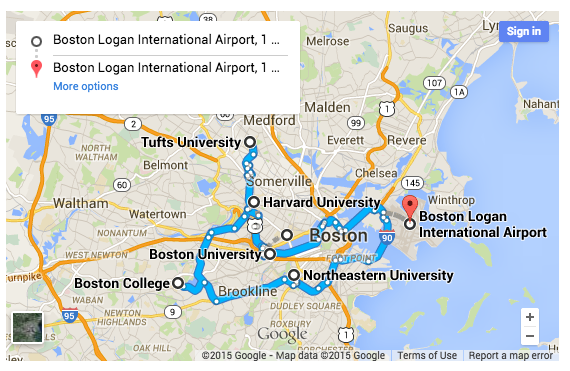 Preparing your first college tour and not sure where to start?
Here are some suggestions for schools to visit, grouped by region, to get you rolling. Each list includes 5-6 schools that offer a range of sizes, settings and selectivity to help imagine the possibilities. We also suggest others worth considering and why.
Cities currently covered include Boston, New York City, Syracuse, Washington DC, Chicago, Cleveland, San Francisco and Los Angeles.
Click on the Continue Reading link below to see our suggestions, or try our College Tour Planner to build your own custom campus tour itinerary.
Tags: American, Amherst, Babson, Beloit, Boston College, Boston University, CalArts, Carnegie Mellon, Case Western, Chapman, Claremont McKenna, Colgate, Columbia, Cornell, Cornell College, Fordham, George Washington, Georgetown, Hamilton, Hampshire, Harvard, Harvey Mudd, Hobart and William Smith, Ithaca, Johns Hopkins, Kalamazoo, Kenyon, Knox, Loyola Marymount, Michigan, MIT, Northeastern, Northwestern, Notre Dame, NYU, Oberlin, Occidental, Ohio State, Olin, Pepperdine, Pitzer, Pomona, Princeton, Purdue, Rochester, Rochester Institute of Technology, Santa Clara, Sarah Lawrence, Scripps, Smith, Stanford, Syracuse, Tufts, UC Berkeley, UC Davis, UC San Diego, UC Santa Cruz, UCLA, UMass Amherst, UMass Lowell, University of Chicago, University of Illinois at Urbana-Champaign, University of Richmond, University of San Francisco, University of Virginia, USC, Virginia Tech, Wabash, Washington and Lee, Wheaton - IL, William & Mary, Williams, Wisconsin, WPI, Yale, Yeshiva