25 June 2020
The Many Flavors of Test-Optional College Admissions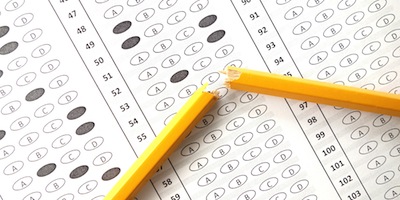 As we entered 2020, roughly one-third of the schools in our coverage universe offered some form of test-optional admissions. That figure is now over 70 percent and now includes all of the Ivies, Stanford, Duke, Tufts, Tulane, all of the University of California campuses and most recently, Emory.
To help you keep up with the changes, we're actively tracking test-optional policies for several popular institutions we cover. As always, the definition of "test-optional" varies by institution and often has strings attached so pay close attention to the details.
Click on Continue Reading to see our list of test-optional schools and the type of test-optional policy they employ. For your convenience, we've included admit rates, test score ranges and links to each school's standardized test policy to help you find suitable candidates for your college list.
College Kickstart subscribers, this is automatically updated and visible as part of the requirements view.
---
More and more schools are adopting test-optional admission policies to give applicants the option to exclude SAT and ACT scores from consideration. And while "test-optional" always means you don't have to include your test scores, it often also comes with strings attached.
In looking at the policies of the schools in our coverage universe, there are four flavors of "test-optional:"
Test-Optional.

Schools that fall into this category mean what they say: you can opt to exclude standardized test scores from consideration as part of your application, no strings attached. Of course, if you want your test scores considered they'll take them as well. Examples of schools in this category include: Bates, Bowdoin, George Washington, Pitzer and Wesleyan University.
Test-Blind.

"Test-Blind" schools never consider standardized test scores as part of your application. So even if you have great SAT/ACT scores you'd like to submit, they'll be ignored. Examples include: Hampshire College and Loyola University - New Orleans.
Test-Flexible.

Schools that fall in the "test-flexible" category allow you to substitute your standardized test scores with other credentials, such as SAT II subject tests, graded writing samples or advanced placement test scores. So while you can exclude your SAT or ACT scores, you'll need to provide something else to help them gauge your academic ability and potential. Test-flexible policies vary widely, so it's important to pay close attention to the details. Schools in this category include: Brandeis and NYU.
Test-Conditional.

Schools in this category will waive the need for standardized test scores if certain minimum conditions are met. These conditions typically include GPA and/or class rank cutoffs. An example of a school with a conditional policy is Hampton University.
---
Colleges with Test-Optional Policies
Class of 2025 Edition
College Kickstart LLC
| Institution | Admit Rate | SAT Mid 50% | ACT Mid 50% | Test Policy | Details |
| --- | --- | --- | --- | --- | --- |
| Abilene Christian University | 62% | 1020-1230 | 21-28 | OptionalNew | |
| Adelphi University | 74% | 1060-1250 | 21-27 | OptionalNew | |
| Agnes Scott College | 65% | 1140-1330 | 24-30 | Flexible | |
| Albion College | 69% | 990-1200 | 21-27 | OptionalNew | |
| Albright College | 62% | 1020-1200 | 20-24 | Optional | |
| Alfred University | 66% | 940-1180 | 19-26 | OptionalNew | |
| Allegheny College | 62% | 1170-1360 | 24-30 | Optional | |
| American University | 36% | 1220-1380 | 27-31 | Optional | |
| Amherst College | 11% | 1420-1530 | 31-34 | OptionalNew | |
| Antioch College | 82% | 930-1210 | 17-25 | Optional | |
| Appalachian State University | 77% | 1110-1270 | 22-28 | OptionalNew | |
| Arcadia University | 66% | 1030-1250 | 21-28 | OptionalNew | |
| Assumption College | 81% | 1090-1240 | 23-28 | Optional | |
| Augustana College | 57% | 1200-1210 | 23-29 | Conditional | |
| Austin College | 51% | 1130-1300 | 24-29 | Flexible | |
| Azusa Pacific University | 64% | 1030-1260 | 20-26 | Optional | |
| Babson College | 26% | 1270-1450 | 27-32 | OptionalNew | |
| Baldwin Wallace University | 73% | 1040-1250 | 20-27 | OptionalNew | |
| Ball State University | 77% | 1070-1230 | 20-24 | Optional | |
| Bard College | 65% | 1250-1420 | 27-31 | Optional | |
| Barnard College | 12% | 1360-1500 | 31-34 | OptionalNew | |
| Bates College | 12% | 1280-1460 | 29-33 | Optional | |
| Baylor University | 45% | 1210-1370 | 26-32 | OptionalNew | |
| Bellarmine University | 84% | 1060-1260 | 22-28 | OptionalNew | |
| Belmont University | 84% | 1130-1320 | 24-29 | OptionalNew | |
| Beloit College | 62% | 1120-1340 | 24-30 | Optional | |
| Bennington College | 61% | 1250-1440 | 29-32 | Optional | |
| Bentley University | 47% | 1230-1410 | 27-31 | OptionalNew | |
| Berea College | 30% | 1090-1300 | 23-27 | OptionalNew | |
| Berry College | 71% | 1090-1320 | 24-30 | OptionalNew | |
| Biola University | 71% | 1100-1300 | 21-28 | OptionalNew | |
| Birmingham-Southern College | 54% | 1110-1310 | 22-29 | Flexible | |
| Boston College | 23% | 1370-1490 | 31-34 | OptionalNew | |
| Boston University | 19% | 1360-1480 | 30-34 | OptionalNew | |
| Bowdoin College | 9% | 1340-1510 | 31-34 | Optional | |
| Bradley University | 70% | 1070-1270 | 22-28 | OptionalNew | |
| Brandeis University | 30% | 1350-1520 | 30-33 | Flexible | |
| Bridgewater College | 67% | 980-1170 | 18-25 | OptionalNew | |
| Bridgewater State University | 88% | 970-1150 | 20-25 | Optional | |
| Brown University | 7% | 1440-1550 | 33-35 | OptionalNew | |
| Bryant University | 71% | 1130-1300 | 24-28 | Flexible | |
| Bryn Mawr College | 33% | 1310-1470 | 29-33 | Optional | |
| Bucknell University | 34% | 1280-1410 | 28-32 | Optional | |
| Bucknell University - Arts and Sciences | 36% | 1250-1390 | 28-31 | Optional | |
| Bucknell University - Engineering | 34% | 1320-1460 | 31-34 | Optional | |
| Bucknell University - Management | 29% | 1320-1420 | 29-33 | Optional | |
| Butler University | 73% | 1160-1320 | 24-30 | OptionalNew | |
| California Baptist University | 78% | 990-1210 | 18-24 | OptionalNew | |
| California Institute of Technology | 6% | 1530-1570 | 35-36 | BlindNew | |
| California Lutheran University | 71% | 1070-1250 | 21-27 | OptionalNew | |
| California Maritime Academy | 76% | 1100-1280 | 22-26 | OptionalNew | |
| California State Polytechnic University - Pomona | 55% | 1020-1260 | 19-27 | OptionalNew | |
| California State Polytechnic University - San Luis Obispo | 28% | 1280-1470 | 26-32 | OptionalNew | |
| California State University - Bakersfield | 81% | 880-1080 | 15-21 | OptionalNew | |
| California State University - Channel Islands | 86% | 880-1100 | 18-23 | OptionalNew | |
| California State University - Chico | 72% | 1000-1170 | 18-24 | OptionalNew | |
| California State University - Dominguez Hills | 77% | 850-1030 | 15-19 | OptionalNew | |
| California State University - East Bay | 76% | 900-1100 | 15-20 | OptionalNew | |
| California State University - Fullerton | 53% | 1040-1200 | 19-24 | OptionalNew | |
| California State University - Long Beach | 39% | 1040-1240 | 20-26 | OptionalNew | |
| California State University - Los Angeles | 48% | 900-1070 | 15-20 | OptionalNew | |
| California State University - Monterey Bay | 75% | 960-1170 | 17-23 | OptionalNew | |
| California State University - Northridge | 59% | 910-1130 | 16-22 | OptionalNew | |
| California State University - San Bernardino | 69% | 910-1080 | 15-19 | OptionalNew | |
| California State University - San Marcos | 62% | 930-1130 | 17-22 | OptionalNew | |
| California State University - Stanislaus | 89% | 900-1070 | 15-21 | OptionalNew | |
| Canisius College | 83% | 1030-1270 | 20-27 | OptionalNew | |
| Carleton College | 19% | 1380-1520 | 31-34 | OptionalNew | |
| Carnegie Mellon University | 15% | 1460-1560 | 33-35 | OptionalNew | |
| Carthage College | 68% | 1000-1220 | 20-27 | OptionalNew | |
| Case Western Reserve University | 27% | 1360-1480 | 30-34 | OptionalNew | |
| Catawba College | 50% | 940-1110 | 17-23 | OptionalNew | |
| Catholic University of America | 85% | 1130-1330 | 24-29 | BlindNew | |
| Cedarville University | 79% | 1120-1350 | 23-29 | ConditionalNew | |
| Centenary College of Louisiana | 60% | 1060-1250 | 22-28 | FlexibleNew | |
| Central Washington University | 85% | 930-1130 | 17-23 | OptionalNew | |
| Centre College | 77% | 1150-1380 | 26-32 | OptionalNew | |
| Champlain College | 85% | 1110-1320 | 24-29 | Optional | |
| Chapman University | 56% | 1210-1370 | 25-31 | OptionalNew | |
| Chatham University | 62% | 1050-1270 | 23-28 | Flexible | |
| Christopher Newport University | 72% | 1130-1270 | 22-27 | Conditional | |
| Claremont McKenna College | 10% | 1380-1490 | 31-34 | OptionalNew | |
| Clark University | 53% | 1190-1340 | 27-31 | Optional | |
| Clarkson University | 75% | 1180-1350 | 23-30 | OptionalNew | |
| Clemson University | 51% | 1240-1400 | 27-32 | OptionalNew | |
| Coastal Carolina University | 69% | 1020-1150 | 19-24 | ConditionalNew | |
| Colby College | 10% | 1380-1520 | 31-34 | Optional | |
| Colgate University | 23% | 1340-1480 | 31-34 | OptionalNew | |
| College of Charleston | 78% | 1090-1260 | 22-28 | OptionalNew | |
| College of Idaho | 49% | 1020-1240 | 21-27 | Flexible | |
| College of St. Benedict | 80% | 1110-1290 | 22-28 | OptionalNew | |
| College of the Atlantic | 72% | 1200-1330 | 26-32 | Optional | |
| College of the Holy Cross | 34% | 1280-1410 | 28-32 | Optional | |
| College of William and Mary | 38% | 1320-1510 | 30-34 | OptionalNew | |
| College of Wooster | 55% | 1150-1380 | 29-35 | OptionalNew | |
| Colorado College | 13% | 1320-1460 | 29-33 | Optional | |
| Colorado Mesa University | 78% | 940-1160 | 18-25 | OptionalNew | |
| Colorado School of Mines | 53% | 1260-1450 | 27-33 | OptionalNew | |
| Colorado State University - Ft. Collins | 81% | 1090-1280 | 23-29 | OptionalNew | |
| Columbia College Chicago | 90% | 960-1200 | 20-28 | Optional | |
| Columbia University | 5% | 1450-1570 | 32-35 | OptionalNew | |
| Concordia University - Irvine | 71% | 990-1210 | 18-25 | OptionalNew | |
| Connecticut College | 37% | 1310-1450 | 30-33 | Optional | |
| Cooper Union | 16% | 1310-1530 | 30-35 | OptionalNew | |
| Cornell College | 62% | 1110-1320 | 23-29 | Flexible | |
| Cornell University | 11% | 1420-1540 | 32-35 | OptionalNew | |
| Creighton University | 74% | 1170-1350 | 23-29 | Optional | |
| Curry College | 91% | 940-1110 | 19-23 | Optional except for Nursing or Education | |
| Dartmouth College | 9% | 1450-1550 | 32-35 | OptionalNew | |
| Davidson College | 18% | 1320-1470 | 30-33 | OptionalNew | |
| Denison University | 29% | 1200-1410 | 27-31 | Optional | |
| DePaul University | 68% | 1080-1280 | 21-27 | Optional | |
| DePauw University | 64% | 1150-1340 | 23-30 | Optional | |
| Dickinson College | 40% | 1220-1370 | 26-32 | Optional | |
| Dominican University of California | 91% | 1040-1220 | 20-25 | Optional unless Nursing major | |
| Drake University | 68% | 1120-1370 | 24-31 | Conditional | |
| Drew University | 71% | 1110-1300 | 23-29 | Optional | |
| Drexel University | 75% | 1200-1380 | 25-31 | OptionalNew | |
| Duke University | 8% | 1500-1560 | 33-35 | OptionalNew | |
| Duquesne University | 73% | 1150-1280 | 23-28 | SAT or ACT (conditional for Business, Liberal Arts, Music, Health Admin, Public Health and Health Sciences) | |
| Earlham College | 63% | 1120-1340 | 23-30 | Optional | |
| East Carolina University | 79% | 1030-1180 | 19-24 | OptionalNew | |
| Eastern Kentucky University | 94% | 990-1160 | 20-26 | OptionalNew | |
| Eastern Michigan University | 74% | 980-1180 | 19-25 | ConditionalNew | |
| Eastern Washington University | 96% | 910-1130 | 17-24 | ConditionalNew | |
| Eckerd College | 67% | 1090-1270 | 23-29 | OptionalNew | |
| Elmira College | 84% | 1070-1210 | 22-26 | Optional | |
| Elon University | 78% | 1170-1320 | 25-30 | OptionalNew | |
| Embry-Riddle Aeronautical University | 61% | 1120-1330 | 23-29 | Optional | |
| Emerson College | 33% | 1200-1410 | 27-31 | Flexible | |
| Emmanuel College - MA | 78% | 1090-1250 | 21-27 | Optional | |
| Emory & Henry College | 73% | 960-1170 | 18-25 | Optional | |
| Emory University (Emory) | 18% | 1390-1510 | 31-34 | OptionalNew | |
| Emory University (Oxford) | 24% | 1390-1510 | 31-34 | OptionalNew | |
| Endicott College | 80% | 1070-1240 | 22-26 | Optional for most majors | |
| Evergreen State College | 98% | 960-1210 | 19-25 | FlexibleNew | |
| Fairfield University | 57% | 1220-1340 | 26-30 | Optional | |
| Fairleigh Dickinson University - Florham | 84% | 1030-1210 | 21-26 | Conditional except Nursing, pharmacy, and education majors | |
| Fairleigh Dickinson University - Metropolitan | 88% | 1000-1200 | 20-25 | Conditional except Nursing, pharmacy, and education majors | |
| Fitchburg State University | 88% | 990-1150 | 19-24 | Flexible | |
| Flagler College | 57% | 1030-1220 | 20-26 | Optional | |
| Florida Southern College | 71% | 1130-1260 | 24-29 | FlexibleNew | |
| Fordham University | 46% | 1260-1430 | 28-32 | OptionalNew | |
| Framingham State University | 74% | 960-1130 | 19-25 | Optional unless pursuing a major in the College of Science, Technology, Engineering, and Mathematics or an honors program | |
| Franklin and Marshall | 30% | 1290-1420 | 28-32 | Optional | |
| Franklin W. Olin College of Engineering | 16% | 1450-1540 | 34-35 | OptionalNew | |
| Fresno State University | 58% | 950-1130 | 16-22 | OptionalNew | |
| Furman University | 57% | 1160-1360 | 28-32 | Optional | |
| George Fox University | 82% | 1030-1270 | 19-27 | OptionalNew | |
| George Mason University | 87% | 1120-1300 | 24-30 | Conditional | |
| George Washington University | 41% | 1310-1440 | 29-33 | Optional | |
| Georgetown University | 16% | 1370-1530 | 31-35 | OptionalNew | |
| Georgia State University | 57% | 970-1150 | 20-26 | Optional | |
| Gettysburg College | 48% | 1250-1400 | 27-31 | Optional (required for merit aid) | |
| Gonzaga University | 62% | 1210-1360 | 25-30 | OptionalNew | |
| Gordon College | 74% | 1060-1310 | 21-30 | OptionalNew | |
| Goucher College | 81% | 1030-1260 | 21-30 | Optional | |
| Grand Valley State University | 83% | 1050-1240 | 21-26 | OptionalNew | |
| Grinnell College | 23% | 1400-1510 | 31-34 | OptionalNew | |
| Guilford College | 75% | 930-1180 | 17-24 | Flexible | |
| Gustavus Adolphus College | 69% | 1210-1370 | 25-30 | Optional | |
| Hamilton College | 16% | 1410-1510 | 32-34 | OptionalNew | |
| Hamline University | 68% | 1040-1260 | 19-26 | OptionalNew | |
| Hampden-Sydney College | 57% | 1020-1220 | 20-27 | FlexibleNew | |
| Hampshire College | 63% | 1200-1430 | 25-30 | Blind | |
| Hampton University | 36% | 1030-1160 | 20-26 | Conditional | |
| Hanover College | 69% | 1030-1240 | 21-26 | Flexible | |
| Hartwick College | 80% | 1030-1210 | 20-25 | Optional except for nursing | |
| Harvard University | 5% | 1460-1570 | 33-35 | OptionalNew | |
| Harvey Mudd College | 14% | 1490-1550 | 33-35 | OptionalNew | |
| Haverford College | 16% | 1400-1520 | 32-34 | OptionalNew | |
| Hawaii Pacific University | 63% | 1000-1190 | 19-26 | OptionalNew | |
| Hendrix College | 70% | 1150-1370 | 25-31 | Optional | |
| High Point University | 75% | 1090-1260 | 22-28 | Optional unless applying for honors program or presidential scholarships | |
| Hobart and William Smith Colleges | 66% | 1180-1360 | 26-30 | Optional | |
| Hofstra University | 68% | 1160-1340 | 25-30 | Optional | |
| Hollins University | 71% | 1090-1280 | 22-30 | OptionalNew | |
| Hope College | 86% | 1130-1320 | 22-28 | OptionalNew | |
| Houston Baptist University | 70% | 1030-1170 | 19-24 | OptionalNew | |
| Humboldt State University | 91% | 970-1200 | 17-25 | OptionalNew | |
| Illinois Institute of Technology | 60% | 1190-1400 | 26-32 | OptionalNew | |
| Illinois State University | 82% | 1020-1210 | 20-26 | OptionalNew | |
| Illinois Wesleyan University | 61% | 1140-1280 | 24-29 | FlexibleNew | |
| Indiana State University | 90% | 920-1140 | 16-23 | OptionalNew | |
| Indiana University | 78% | 1160-1350 | 24-31 | OptionalNew | |
| Indiana University - Purdue University Indianapolis | 81% | 1000-1190 | 19-25 | OptionalNew | |
| Indiana University - South Bend | 78% | 960-1120 | 17-23 | OptionalNew | |
| Iona College | 84% | 990-1170 | 20-26 | Optional | |
| Ithaca College | 73% | 1170-1340 | 26-30 | Optional | |
| James Madison University | 77% | 1120-1290 | 23-28 | Optional | |
| John Carroll University | 86% | 1080-1280 | 22-28 | OptionalNew | |
| Johns Hopkins University | 9% | 1480-1550 | 33-36 | OptionalNew | |
| Juniata College | 71% | 1090-1330 | 23-31 | Optional | |
| Kalamazoo College | 76% | 1170-1370 | 25-31 | Optional | |
| Kansas State University | 96% | 1110-1320 | 22-28 | ConditionalNew | |
| Keene State College | 89% | 960-1140 | 19-26 | Optional | |
| Kennesaw State University | 75% | 1050-1220 | 20-26 | Conditional | |
| Kent State University | 86% | 1040-1220 | 20-26 | OptionalNew | |
| Kenyon College | 34% | 1270-1460 | 29-33 | OptionalNew | |
| Knox College | 68% | 1150-1350 | 24-31 | Optional | |
| La Salle University | 78% | 990-1190 | 19-25 | Flexible | |
| Lafayette College | 31% | 1280-1430 | 28-33 | OptionalNew | |
| Lake Forest College | 55% | 1100-1270 | 23-29 | Flexible | |
| Lawrence University | 62% | 1230-1400 | 25-32 | Optional | |
| Le Moyne College | 74% | 1090-1270 | 22-28 | Optional | |
| Lehigh University | 32% | 1300-1430 | 29-33 | OptionalNew | |
| Lewis and Clark College | 72% | 1230-1400 | 27-31 | OptionalNew | |
| Linfield College | 82% | 1050-1210 | 20-26 | Conditional | |
| Longwood University | 90% | 960-1150 | 17-24 | OptionalNew | |
| Loyola Marymount University | 44% | 1250-1400 | 27-31 | OptionalNew | |
| Loyola University Chicago | 67% | 1140-1310 | 25-30 | OptionalNew | |
| Loyola University Maryland | 80% | 1150-1320 | 25-30 | Optional | |
| Loyola University New Orleans | 75% | 1060-1260 | 22-28 | BlindNew | |
| Luther College | 63% | 1050-1310 | 23-29 | OptionalNew | |
| Lycoming College | 62% | 1050-1210 | 19-24 | Flexible | |
| Lynn University | 70% | 930-1090 | 19-23 | Optional except for nursing | |
| Macalester College | 32% | 1330-1460 | 29-33 | OptionalNew | |
| Manhattanville College | 90% | 980-1170 | 19-27 | Optional | |
| Marist College | 49% | 1160-1330 | 25-30 | Optional | |
| Marlboro College | 92% | 1060-1360 | 27-33 | Blind | |
| Marquette University | 83% | 1140-1310 | 24-29 | Optional | |
| Marymount California University | 86% | 920-1080 | 18-24 | Optional (required for merit scholarship) | |
| Marymount Manhattan College | 80% | 980-1200 | 20-27 | OptionalNew | |
| McDaniel College | 92% | 990-1190 | 19-25 | Optional | |
| Menlo College | 43% | 1090-1240 | 18-25 | Optional | |
| Mercer University | 74% | 1170-1340 | 25-30 | Optional | |
| Merrimack College | 82% | 1010-1190 | 20-24 | Optional except for Nursing applicants | |
| Miami University - Oxford | 84% | 1210-1390 | 26-31 | OptionalNew | |
| Michigan State University | 71% | 1120-1310 | 23-29 | OptionalNew | |
| Michigan Technological University | 74% | 1170-1360 | 25-30 | ConditionalNew | |
| Middlebury College | 24% | 1390-1460 | 32-34 | OptionalNew | |
| Mills College | 77% | 1010-1240 | 21-29 | Optional | |
| Millsaps College | 69% | 1050-1260 | 21-26 | OptionalNew | |
| Minnesota State University - Mankato | 63% | 1010-1180 | 19-24 | OptionalNew | |
| Missouri University of Science and Technology | 79% | 1210-1420 | 26-32 | OptionalNew | |
| MIT | 7% | 1510-1570 | 34-36 | OptionalNew | |
| Montana State University | 82% | 1110-1300 | 21-27 | OptionalNew | |
| Montclair State University | 76% | 1000-1060 | 19-24 | Optional | |
| Moravian College | 75% | 1040-1210 | 21-26 | OptionalNew | |
| Mount Holyoke College | 38% | 1320-1450 | 27-32 | Optional | |
| Mount St. Marys University | 90% | 920-1170 | 17-22 | OptionalNew | |
| Mount St. Marys University - MD | 75% | 990-1200 | 19-25 | Optional | |
| Muhlenberg College | 66% | 1150-1340 | 26-31 | Optional | |
| Nazareth College | 64% | 1100-1290 | 23-28 | Optional | |
| New Jersey Institute of Technology | 73% | 1190-1390 | 24-31 | OptionalNew | |
| New York University | 16% | 1370-1510 | 30-34 | OptionalNew | |
| North Carolina A&T State University | 61% | 950-1110 | 17-21 | Optional | |
| North Carolina State | 45% | 1270-1410 | 27-32 | OptionalNew | |
| North Dakota State University | 81% | 1070-1260 | 21-26 | OptionalNew | |
| Northeastern University | 18% | 1390-1540 | 32-35 | OptionalNew | |
| Northern Arizona University | 85% | 1040-1220 | 19-25 | Optional (required for scholarships)New | |
| Northwestern State University of Louisiana | 64% | 1010-1210 | 19-24 | ConditionalNew | |
| Northwestern University | 9% | 1450-1540 | 33-35 | OptionalNew | |
| Oberlin College | 36% | 1280-1480 | 30-33 | OptionalNew | |
| Occidental College | 37% | 1320-1450 | 28-32 | OptionalNew | |
| Oglethorpe University | 68% | 1120-1270 | 22-28 | FlexibleNew | |
| Ohio Northern University | 68% | 1090-1290 | 22-27 | OptionalNew | |
| Ohio State University - Columbus | 54% | 1300-1420 | 28-32 | OptionalNew | |
| Ohio University | 82% | 1050-1260 | 21-26 | OptionalNew | |
| Ohio Wesleyan University | 67% | 1090-1320 | 22-28 | Conditional | |
| Oklahoma State University | 70% | 1040-1260 | 21-28 | FlexibleNew | |
| Old Dominion University | 89% | 970-1160 | 18-24 | Conditional | |
| Oregon State University | 84% | 1090-1310 | 21-28 | OptionalNew | |
| Otterbein University | 81% | 1040-1250 | 20-27 | OptionalNew | |
| Pace University | 76% | 1060-1220 | 22-27 | Optional | |
| Pacific Lutheran University | 86% | 1090-1280 | 24-29 | Optional | |
| Pacific University | 87% | 1060-1260 | 20-26 | OptionalNew | |
| Pennsylvania State University - Abington | 78% | 1010-1260 | 21-26 | OptionalNew | |
| Pennsylvania State University - Altoona | 85% | 1000-1190 | 20-25 | OptionalNew | |
| Pennsylvania State University - Brandywine | 81% | 960-1190 | 20-28 | OptionalNew | |
| Pennsylvania State University - Erie | 84% | 1050-1280 | 20-26 | OptionalNew | |
| Pennsylvania State University - University Park | 49% | 1160-1370 | 25-30 | OptionalNew | |
| Pepperdine University | 32% | 1250-1430 | 27-32 | OptionalNew | |
| Pitzer College | 14% | 1350-1460 | 30-33 | Optional | |
| Plymouth State University | 85% | 840-1160 | 18-27 | Optional | |
| Pomona College | 7% | 1390-1540 | 32-35 | OptionalNew | |
| Portland State University | 88% | 1000-1220 | 18-24 | OptionalNew | |
| Pratt Institute | 49% | 1230-1370 | 25-30 | OptionalNew | |
| Presbyterian College | 75% | 1000-1230 | 19-26 | Optional | |
| Princeton University | 6% | 1460-1570 | 33-35 | OptionalNew | |
| Providence College | 47% | 1220-1340 | 27-31 | Optional | |
| Purdue University | 60% | 1210-1420 | 25-32 | FlexibleNew | |
| Queens University of Charlotte | 80% | 1060-1230 | 21-27 | Optional | |
| Quinnipiac University | 72% | 1090-1260 | 23-28 | Optional for some schools | |
| Radford University | 76% | 940-1110 | 17-23 | Conditional | |
| Randolph-Macon College | 71% | 1050-1230 | 20-26 | OptionalNew | |
| Reed College | 39% | 1330-1520 | 30-34 | OptionalNew | |
| Regis University | 61% | 1030-1240 | 21-27 | OptionalNew | |
| Rensselaer Polytechnic Institute | 47% | 1290-1490 | 28-34 | OptionalNew | |
| Rhode Island College | 78% | 880-1080 | 16-19 | Optional | |
| Rhode Island School of Design | 26% | 1230-1470 | 26-32 | Optional | |
| Rhodes College | 45% | 1250-1400 | 27-32 | OptionalNew | |
| Rice University | 10% | 1470-1570 | 33-35 | OptionalNew | |
| Rider University | 71% | 1020-1210 | 19-26 | Optional | |
| Roanoke College | 75% | 1150-1270 | 21-28 | OptionalNew | |
| Rochester Institute of Technology | 71% | 1220-1410 | 27-32 | OptionalNew | |
| Roger Williams University | 85% | 1070-1240 | 22-27 | Optional | |
| Rollins College | 58% | 1180-1340 | 24-30 | Optional | |
| Rose-Hulman Institute of Technology | 74% | 1260-1440 | 27-33 | OptionalNew | |
| Rowan University | 74% | 1050-1240 | 21-27 | OptionalNew | |
| Rutgers University - Camden | 79% | 980-1170 | 18-22 | OptionalNew | |
| Rutgers University - New Brunswick | 61% | 1210-1430 | 25-32 | OptionalNew | |
| Rutgers University - Newark | 72% | 1020-1200 | 19-25 | OptionalNew | |
| Sacramento State University | 82% | 940-1140 | 16-22 | OptionalNew | |
| Sacred Heart University | 64% | 1120-1260 | 23-28 | Optional | |
| Saint Anselm | 75% | 1150-1290 | 23-27 | Optional except for nursing and homeschooled applicants | |
| Saint Johns College - MD | 60% | 1240-1430 | 26-32 | Optional (unless home schooled) | |
| Saint Johns College - NM | 66% | 1290-1420 | 26-31 | Optional (unless home schooled) | |
| Saint Johns University - MN | 78% | 1110-1290 | 22-27 | OptionalNew | |
| Saint Johns University - NY | 72% | 1080-1300 | 23-29 | Optional for most majors | |
| Saint Josephs University | 75% | 1120-1300 | 23-29 | Optional | |
| Saint Louis University | 58% | 1170-1380 | 25-30 | OptionalNew | |
| Saint Marys College | 81% | 1070-1240 | 24-28 | Conditional | |
| Saint Michaels College | 83% | 1160-1310 | 25-30 | Optional | |
| Saint Olaf College | 48% | 1220-1410 | 26-32 | OptionalNew | |
| Salem State University | 86% | 970-1150 | 18-23 | Conditional | |
| Salisbury University | 74% | 1150-1260 | 19-23 | OptionalNew | |
| Salve Regina University | 74% | 1100-1260 | 24-28 | Optional except for Nursing and Education majors | |
| Samford University | 83% | 1080-1250 | 23-29 | OptionalNew | |
| San Diego State University | 34% | 1120-1310 | 22-29 | OptionalNew | |
| San Francisco State University | 67% | 950-1150 | 17-23 | OptionalNew | |
| San Jose State University | 64% | 1030-1260 | 18-27 | OptionalNew | |
| Santa Clara University | 49% | 1300-1420 | 28-32 | OptionalNew | |
| Sarah Lawrence College | 53% | 1240-1420 | 28-31 | Optional | |
| Savannah College of Art and Design | 73% | 1050-1240 | 21-27 | OptionalNew | |
| Scripps College | 32% | 1330-1470 | 30-33 | OptionalNew | |
| Seattle Pacific University | 91% | 1020-1250 | 19-26 | OptionalNew | |
| Seattle University | 78% | 1160-1320 | 24-30 | OptionalNew | |
| Seton Hall University | 74% | 1150-1330 | 24-29 | OptionalNew | |
| Sewanee: The University of the South | 67% | 1160-1330 | 25-30 | Optional | |
| Shenandoah University | 74% | 1000-1200 | 18-26 | OptionalNew | |
| Siena College | 81% | 1080-1260 | 22-28 | Conditional | |
| Simmons University | 73% | 1120-1280 | 23-29 | OptionalNew | |
| Skidmore College | 30% | 1230-1390 | 28-32 | Optional | |
| Smith College | 32% | 1330-1500 | 30-33 | Optional | |
| Soka University of America | 40% | 1210-1400 | 26-32 | OptionalNew | |
| Sonoma State University | 92% | 980-1170 | 18-23 | OptionalNew | |
| Southern Methodist University | 47% | 1300-1480 | 29-33 | OptionalNew | |
| Southwestern University | 49% | 1150-1310 | 23-29 | Flexible | |
| Spring Hill College | 50% | 1030-1200 | 20-25 | Optional | |
| Springfield College | 68% | 1040-1240 | 20-27 | Optional for most majors | |
| St. Edwards University | 88% | 1060-1250 | 22-28 | OptionalNew | |
| St. John Fisher College | 64% | 1070-1260 | 21-26 | OptionalNew | |
| St. Lawrence University | 42% | 1160-1350 | 24-30 | Optional | |
| St. Marys College of California | 81% | 1070-1240 | 22-28 | OptionalNew | |
| St. Marys College of Maryland | 84% | 1070-1290 | 21-29 | OptionalNew | |
| Stanford University | 4% | 1440-1550 | 32-35 | OptionalNew | |
| State University of New York - Albany | 54% | 1100-1240 | 22-28 | OptionalNew | |
| State University of New York - Binghamton | 41% | 1280-1440 | 29-32 | OptionalNew | |
| State University of New York - Brockport | 55% | 1020-1180 | 19-24 | OptionalNew | |
| State University of New York - Buffalo | 61% | 1160-1340 | 24-29 | OptionalNew | |
| State University of New York - Buffalo State | 69% | 860-1130 | 16-23 | OptionalNew | |
| State University of New York - Cortland | 46% | 1100-1220 | 21-26 | OptionalNew | |
| State University of New York - Environmental Science and Forestry | 70% | 1120-1300 | 23-28 | OptionalNew | |
| State University of New York - Fredonia | 71% | 1040-1220 | 19-25 | OptionalNew | |
| State University of New York - Geneseo | 65% | 1140-1300 | 23-28 | OptionalNew | |
| State University of New York - New Paltz | 45% | 1090-1280 | 23-28 | OptionalNew | |
| State University of New York - Oneonta | 56% | 1060-1190 | 20-25 | OptionalNew | |
| State University of New York - Oswego | 54% | 1040-1220 | 20-25 | OptionalNew | |
| State University of New York - Potsdam | 68% | 1030-1250 | 20-27 | Optional | |
| State University of New York - Purchase | 52% | 1070-1250 | 23-30 | Optional | |
| State University of New York - Stony Brook | 44% | 1250-1420 | 26-32 | OptionalNew | |
| Stetson University | 72% | 1130-1290 | 22-29 | Optional | |
| Stevens Institute of Technology | 40% | 1340-1500 | 31-34 | OptionalNew | |
| Stevenson University | 81% | 1010-1190 | 18-24 | OptionalNew | |
| Stonehill College | 68% | 1130-1280 | 24-29 | Optional | |
| Suffolk University | 84% | 1020-1210 | 21-26 | OptionalNew | |
| Susquehanna University | 85% | 1110-1240 | 22-28 | Optional | |
| Swarthmore College | 9% | 1390-1530 | 31-35 | OptionalNew | |
| Sweet Briar College | 79% | 1010-1210 | 21-28 | Conditional | |
| Syracuse University | 44% | 1180-1380 | 26-30 | OptionalNew | |
| Temple University | 60% | 1140-1310 | 24-30 | Flexible | |
| Texas A&M University | 58% | 1180-1390 | 26-31 | OptionalNew | |
| Texas Christian University | 47% | 1150-1340 | 25-31 | OptionalNew | |
| Texas Tech University | 69% | 1070-1260 | 22-27 | OptionalNew | |
| The College of New Jersey | 49% | 1180-1340 | 25-30 | OptionalNew | |
| The New School - Eugene Lang | 80% | 1120-1310 | 25-30 | Optional | |
| The New School - Parsons School of Design | 46% | 1180-1390 | 25-30 | Optional | |
| Towson University | 76% | 1060-1210 | 20-25 | OptionalNew | |
| Transylvania University | 89% | 1080-1350 | 23-30 | Flexible | |
| Trine University | 82% | 1040-1260 | 22-27 | OptionalNew | |
| Trinity College | 34% | 1300-1460 | 29-32 | Optional | |
| Trinity University | 29% | 1290-1420 | 29-32 | OptionalNew | |
| Tufts University | 15% | 1390-1540 | 32-34 | OptionalNew | |
| Tulane University | 13% | 1370-1480 | 31-33 | OptionalNew | |
| Union College | 43% | 1220-1420 | 27-32 | Optional | |
| University of Akron | 73% | 1010-1240 | 19-25 | OptionalNew | |
| University of Arizona | 85% | 1120-1350 | 21-29 | Optional unless applying for merit scholarships, the honors college, nursing or engineering | |
| University of Arkansas | 77% | 1130-1280 | 23-30 | FlexibleNew | |
| University of California - Berkeley | 18% | 1330-1520 | 28-34 | OptionalNew | |
| University of California - Davis | 47% | 1220-1470 | 25-31 | OptionalNew | |
| University of California - Irvine | 30% | 1160-1440 | 24-31 | OptionalNew | |
| University of California - Los Angeles | 14% | 1280-1510 | 27-34 | OptionalNew | |
| University of California - Los Angeles (Non-Resident) | 16% | 1280-1510 | 27-34 | OptionalNew | |
| University of California - Los Angeles (Resident) | 14% | 1280-1510 | 27-34 | OptionalNew | |
| University of California - Merced | 91% | 980-1180 | 17-22 | OptionalNew | |
| University of California - Riverside | 66% | 1130-1330 | 24-30 | OptionalNew | |
| University of California - San Diego | 38% | 1250-1470 | 24-33 | OptionalNew | |
| University of California - Santa Barbara | 37% | 1260-1460 | 25-33 | OptionalNew | |
| University of California - Santa Cruz | 65% | 1200-1360 | 24-30 | OptionalNew | |
| University of Chicago | 6% | 1500-1560 | 33-35 | Optional | |
| University of Cincinnati | 77% | 1140-1330 | 23-29 | OptionalNew | |
| University of Colorado - Boulder | 78% | 1150-1350 | 25-31 | OptionalNew | |
| University of Colorado - Colorado Springs | 89% | 1030-1220 | 21-26 | OptionalNew | |
| University of Colorado - Denver | 67% | 1000-1220 | 20-27 | ConditionalNew | |
| University of Connecticut - Storrs | 49% | 1190-1390 | 26-32 | OptionalNew | |
| University of Dallas | 45% | 1150-1340 | 24-30 | OptionalNew | |
| University of Dayton | 72% | 1120-1320 | 23-29 | OptionalNew | |
| University of Delaware | 68% | 1170-1360 | 24-30 | OptionalNew | |
| University of Denver | 59% | 1170-1340 | 26-31 | Optional | |
| University of Hartford | 76% | 1030-1240 | 22-28 | Optional unless home schooled or seeking scholarships/honors program admission | |
| University of Hawaii - Manoa | 58% | 1070-1270 | 21-26 | OptionalNew | |
| University of Houston | 65% | 1150-1300 | 22-27 | FlexibleNew | |
| University of Idaho | 78% | 1010-1220 | 20-27 | ConditionalNew | |
| University of Illinois - Chicago | 73% | 1030-1230 | 21-28 | OptionalNew | |
| University of Illinois - Urbana Champaign | 59% | 1230-1460 | 27-33 | OptionalNew | |
| University of Kansas | 93% | 1110-1360 | 22-29 | ConditionalNew | |
| University of La Verne | 55% | 1040-1190 | 19-24 | OptionalNew | |
| University of Louisville | 70% | 1110-1340 | 22-29 | OptionalNew | |
| University of Lynchburg | 91% | 970-1170 | 18-26 | OptionalNew | |
| University of Maine | 90% | 1050-1260 | 21-27 | OptionalNew | |
| University of Mary Washington | 75% | 1080-1280 | 23-29 | Optional | |
| University of Maryland - Baltimore County | 61% | 1180-1360 | 24-29 | OptionalNew | |
| University of Maryland - College Park | 44% | 1290-1460 | 29-33 | OptionalNew | |
| University of Massachusetts - Amherst | 64% | 1210-1370 | 26-32 | OptionalNew | |
| University of Massachusetts - Boston | 76% | 1020-1200 | 20-27 | Optional | |
| University of Massachusetts - Dartmouth | 75% | 1000-1180 | 18-25 | Conditional for some majors | |
| University of Massachusetts - Lowell | 73% | 1150-1320 | 24-29 | Conditional | |
| University of Memphis | 80% | 1010-1230 | 19-26 | FlexibleNew | |
| University of Miami | 27% | 1280-1420 | 29-32 | OptionalNew | |
| University of Michigan - Ann Arbor | 23% | 1380-1540 | 31-34 | OptionalNew | |
| University of Minnesota | 57% | 1270-1440 | 26-31 | OptionalNew | |
| University of Minnesota - Duluth | 76% | 1090-1370 | 21-26 | OptionalNew | |
| University of Montana | 94% | 1060-1250 | 20-26 | OptionalNew | |
| University of New England | 84% | 1040-1230 | 21-27 | BlindNew | |
| University of New Hampshire | 84% | 1080-1260 | 22-28 | OptionalNew | |
| University of New Haven | 83% | 1030-1220 | 21-27 | Optional | |
| University of New Mexico | 49% | 1000-1290 | 19-25 | OptionalNew | |
| University of New Orleans | 56% | 1020-1230 | 20-25 | OptionalNew | |
| University of North Carolina - Asheville | 84% | 1100-1250 | 22-27 | OptionalNew | |
| University of North Carolina - Chapel Hill | 23% | 1310-1480 | 27-33 | OptionalNew | |
| University of North Carolina - Charlotte | 65% | 1120-1290 | 22-26 | OptionalNew | |
| University of North Carolina - Greensboro | 82% | 1000-1160 | 19-24 | OptionalNew | |
| University of North Carolina - Pembroke | 85% | 930-1070 | 17-21 | OptionalNew | |
| University of North Carolina - School of the Arts | 29% | 1090-1290 | 21-29 | OptionalNew | |
| University of North Carolina - Wilmington | 65% | 1190-1300 | 22-27 | OptionalNew | |
| University of North Dakota | 81% | 1010-1210 | 20-26 | Conditional | |
| University of North Texas | 74% | 1070-1240 | 20-26 | OptionalNew | |
| University of Northern Colorado | 91% | 980-1190 | 19-26 | OptionalNew | |
| University of Notre Dame | 16% | 1410-1540 | 32-35 | OptionalNew | |
| University of Oklahoma | 80% | 1130-1310 | 23-29 | OptionalNew | |
| University of Oregon | 82% | 1140-1340 | 22-28 | OptionalNew | |
| University of Pennsylvania | 8% | 1450-1560 | 33-35 | OptionalNew | |
| University of Pittsburgh | 57% | 1260-1440 | 28-33 | Optional for Arts and Sciences applicantsNew | |
| University of Puget Sound | 84% | 1150-1370 | 25-30 | Flexible | |
| University of Redlands | 76% | 1110-1340 | 22-29 | OptionalNew | |
| University of Rhode Island | 72% | 1030-1320 | 20-29 | OptionalNew | |
| University of Richmond | 28% | 1300-1450 | 30-33 | OptionalNew | |
| University of Rochester | 30% | 1310-1500 | 30-34 | Optional | |
| University of Saint Thomas - MN | 83% | 1160-1350 | 24-29 | OptionalNew | |
| University of Saint Thomas - TX | 87% | 1060-1240 | 20-26 | Flexible | |
| University of San Diego | 49% | 1200-1350 | 26-31 | Optional | |
| University of San Francisco | 64% | 1140-1310 | 23-29 | Optional | |
| University of Scranton | 76% | 1120-1310 | 24-29 | Flexible | |
| University of South Carolina | 69% | 1200-1350 | 25-31 | OptionalNew | |
| University of Southern California | 16% | 1370-1520 | 31-34 | OptionalNew | |
| University of Southern Maine | 81% | 960-1150 | 20-25 | Optional except for Nursing | |
| University of Southern Mississippi | 97% | 990-1260 | 19-26 | OptionalNew | |
| University of Tampa | 44% | 1100-1250 | 23-28 | OptionalNew | |
| University of Tennessee - Knoxville | 79% | 1140-1310 | 24-30 | OptionalNew | |
| University of Texas - Austin | 32% | 1240-1470 | 27-33 | OptionalNew | |
| University of Texas - Permian Basin | 79% | 940-1130 | 17-22 | OptionalNew | |
| University of Texas - San Antonio | 77% | 1040-1200 | 19-25 | OptionalNew | |
| University of the Pacific | 66% | 1130-1360 | 23-31 | OptionalNew | |
| University of the Sciences | 60% | 1130-1300 | 24-29 | OptionalNew | |
| University of Tulsa | 36% | 1090-1360 | 24-31 | OptionalNew | |
| University of Utah | 62% | 1150-1370 | 22-29 | OptionalNew | |
| University of Vermont | 67% | 1200-1360 | 26-31 | OptionalNew | |
| University of Virginia | 21% | 1340-1500 | 30-34 | OptionalNew | |
| University of Washington | 52% | 1240-1440 | 27-33 | OptionalNew | |
| University of Washington - Bothell | 74% | 1040-1250 | 19-28 | OptionalNew | |
| University of Wisconsin - Eau Claire | 89% | 1060-1290 | 21-26 | OptionalNew | |
| University of Wisconsin - La Crosse | 80% | 1130-1300 | 23-27 | OptionalNew | |
| University of Wisconsin - Madison | 53% | 1330-1450 | 27-32 | OptionalNew | |
| University of Wisconsin - Parkside | 89% | 940-1140 | 17-23 | OptionalNew | |
| University of Wisconsin - Whitewater | 93% | 990-1180 | 19-24 | OptionalNew | |
| Ursinus College | 79% | 1150-1350 | 24-30 | Optional | |
| Utica College | 87% | 1010-1210 | 20-26 | Optional (unless applying to Physical Therapy, Occupational Therapy, Nursing, Joint Health Professions Programs, HEOP or for academic achievement awards) | |
| Vanderbilt University | 9% | 1460-1560 | 33-35 | OptionalNew | |
| Vanguard University of Southern California | 49% | 970-1160 | 18-24 | ConditionalNew | |
| Vassar College | 24% | 1380-1500 | 31-34 | OptionalNew | |
| Villanova University | 29% | 1330-1460 | 31-34 | OptionalNew | |
| Virginia Commonwealth University | 78% | 1080-1250 | 21-28 | Conditional | |
| Virginia Military Institute | 60% | 1110-1260 | 21-28 | OptionalNew | |
| Virginia Polytechnic Institute | 70% | 1180-1390 | 24-30 | OptionalNew | |
| Wabash College | 64% | 1120-1310 | 23-29 | OptionalNew | |
| Wagner College | 71% | 1050-1270 | 21-29 | Optional | |
| Wake Forest University | 30% | 1340-1470 | 30-33 | Optional | |
| Washington and Jefferson College | 85% | 1100-1290 | 22-28 | Optional | |
| Washington and Lee University | 19% | 1380-1480 | 32-34 | OptionalNew | |
| Washington College | 92% | 1100-1280 | 20-29 | Optional | |
| Washington State University | 76% | 1030-1220 | 20-26 | BlindNew | |
| Washington University in St. Louis | 13% | 1480-1560 | 33-35 | OptionalNew | |
| Wayne State University | 73% | 1020-1230 | 21-27 | OptionalNew | |
| Webb Institute | 24% | 1410-1520 | 31-34 | OptionalNew | |
| Wellesley College | 22% | 1370-1510 | 31-34 | OptionalNew | |
| Wentworth Institute of Technology | 69% | 1060-1250 | 22-28 | Optional | |
| Wesleyan University | 20% | 1320-1510 | 31-34 | Optional | |
| West Chester University of Pennsylvania | 75% | 1040-1210 | 20-26 | OptionalNew | |
| West Virginia University | 82% | 1050-1240 | 21-27 | OptionalNew | |
| Western Michigan University | 80% | 1000-1210 | 19-26 | OptionalNew | |
| Western New England University | 85% | 1090-1240 | 23-28 | Optional | |
| Western Washington University | 90% | 1080-1270 | 22-28 | OptionalNew | |
| Westminster College - PA | 67% | 970-1180 | 19-26 | OptionalNew | |
| Westminster College - UT | 92% | 1020-1240 | 19-29 | OptionalNew | |
| Wheaton College - IL | 85% | 1240-1430 | 26-32 | OptionalNew | |
| Wheaton College - MA | 74% | 1170-1340 | 27-32 | Optional | |
| Whitman College | 56% | 1240-1450 | 28-33 | Optional | |
| Whittier College | 57% | 1040-1210 | 20-26 | Conditional | |
| Whitworth University | 91% | 1070-1280 | 21-29 | Conditional | |
| Widener University | 72% | 1040-1210 | 20-25 | FlexibleNew | |
| Willamette University | 78% | 1140-1330 | 31-35 | Optional | |
| Williams College | 13% | 1420-1540 | 32-35 | OptionalNew | |
| Wingate University | 90% | 930-1130 | 18-23 | FlexibleNew | |
| Winthrop University | 69% | 980-1200 | 18-24 | OptionalNew | |
| Wittenberg University | 91% | 1040-1210 | 20-27 | Optional | |
| Wofford College | 60% | 1190-1340 | 26-30 | Optional | |
| Woodbury University | 66% | 940-1220 | 17-27 | Optional | |
| Worcester Polytechnic Institute | 49% | 1320-1450 | 29-33 | Optional | |
| Worcester State University | 81% | 950-1160 | 20-26 | Optional | |
| Xavier University | 76% | 1080-1270 | 22-28 | Optional | |
| Yale University | 7% | 1470-1560 | 33-35 | OptionalNew | |
| Yeshiva University | 55% | 1160-1400 | 24-30 | OptionalNew | |
Tags: Abilene Christian, Adelphi, Agnes Scott, Albion, Albright, Alfred University, Allegheny College, American, Amherst College, Antioch College, Arizona State, Assumption, Augustana College (IL), Austin College, Azusa Pacific, Baldwin-Wallace, Ball State, Bard, Barnard, Bates, Baylor, Bellarmine, Beloit, Bennington, Bentley, Biola, Birmingham-Southern, Boston University, Bowdoin, Brandeis, Bridgewater State, Bryn Mawr, Bucknell, Butler, Cal Baptist, Cal Lutheran, Cal Maritime, Cal Poly Pomona, Cal Poly San Luis Obispo, Cal State University, Carleton, Case Western, Catawba, Catholic University of America, Centre College, Champlain, Chapman, Claremont mcKenna, Clark, Clarkson, Class of 2025, Coastal Carolina, Colby, Colgate, College of Idaho, College of St_ Benedict, College of the Atlantic, College of Wooster, Colorado College, Connecticut College, Cooper Union, Cornell, Denison, DePaul, Dickinson, Drake, Drew, Drexel, Duquesne, Earlham, Elmira, Elon, Fairfield, Franklin & Marshall, Furman, George Mason, George Washington, Gettysburg, Goucher, Guilford, Gustavus Adolphus, Hamilton, Hampshire, Hampton University, Haverford, Hendrix, High Point, Hobart and William Smith, Hofstra, Holy Cross, Indiana, Ithaca, James Madison, Juniata, Kalamazoo, Knox, Lafayette, Lake Forest, Lawrence, Lewis and Clark, Loyola Maryland, Loyola Marymount, Loyola New Orleans, Macalester, Marist, Marquette, Merrimack, Middlebury, Moravian, Mount Holyoke, Muhlenberg, New School, Northeastern, NYU, Oberlin, Olin, Oregon State, Pitzer, Pomona, Portland State, Providence, Puget Sound, Quinnipiac, Rhodes, RISD, Rochester Institute of Technology, Roger Williams, RPI, Saint Anselm, Saint John's - MD, Saint John's - MN, Saint John's - NM, Saint John's University, Saint Lawrence, Saint Michael's, Salve Regina, Santa Clara, Sarah Lawrence, SAT, Scripps, Sewanee, Skidmore, Smith, Smith College, Standardized Testing, Stevens Tech, Stonehill, SUNY - Potsdam, Swarthmore, Trinity, Trinity College, Tufts, Tulane, UC Berkeley, UC Davis, UC Irvine, UC Merced, UC Riverside, UC San Diego, UC Santa Barbara, UC Santa Cruz, UCLA, Union College, University of California, University of Chicago, University of Denver, University of Miami, University of Oregon, University of Richmond, University of Rochester, University of Washington, USC, UT Dallas, Vassar, Villanova, Virginia Commonwealth, Virginia Tech, Wake Forest, Washington and Lee, Wellesley, Wesleyan, Wheaton - MA, Whitman, Whittier, Whitworth, William & Mary, Williams, Wittenberg, WPI