28 June 2022
Top Undergraduate Honors Programs (Class of 2027 Edition)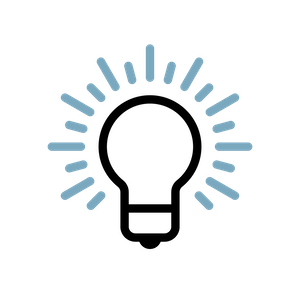 Honors programs are a terrific way for academically talented students to reap the benefits of a liberal arts education within the context of a large research institution.
To give you a better sense for how this can enrich your college experience, we've compiled a list of undergraduate honors programs from top public and private universities across the nation. We've included admission profiles where available, program benefits, whether an extra application is required and a link to each institution's offering for more details.
Click on Continue Reading to see our list of top undergraduate honors programs now.
Top Undergraduate Honors Programs
Many schools offer honors programs/colleges for their students to receive a specialized experience at their university. Honors colleges are a separate and unique college within a larger university whereas honors programs aren't part of a particular college, rather they are programs you fulfill as you get your degree at another of the university's colleges.
Either way, the honors experience typically encompasses smaller class sizes, senior instructors, priority registration, active mentorship and access to research opportunities.
To create the list, we looked for popular and/or highly ranked research institutions across the nation and identified those offering honors programs for incoming freshmen. Both public and private universities were considered. We then compiled admissions profiles and determined which institutions require a separate application for honors program admission.
To give you a sense for the breadth of each program, we've highlighted benefits along five dimensions:
Scholarship support
Honors housing
Honors classes and/or priority class registration
Advising and mentorship
Career and research opportunities
We've also included a link to each honors program website for more details.
Enjoy!
Authors
| | |
| --- | --- |
| | Catherine He is a recent graduate of The Harker School and plans to attend the University of Southern California this fall. |
| | Sinaya Joshi graduated from The Harker School this past May and plans to attend UCLA this fall. |
| | Caden Lin graduated from The Harker School this past May and plans to attend Columbia University this fall. |
---
Popular Undergraduate Honors Programs
College Kickstart LLC
Tags: Alabama, American, Arizona, Arizona State, Auburn, Baylor, Boise State, Boston University, BYU, Cal Poly Pomona, Cal Poly San Luis Obispo, Class of 2027, Clemson, College of Charleston, Colorado, Colorado School of Mines, Colorado State, CUNY, Delaware, Drexel, Florida State, Fordham, George Mason, George Washington, Georgia Tech, Indiana, Iowa, Iowa State, Kansas, LSU, Mary Washington, Miami University - Oxford, Michigan State, Mississippi State, Montana, NC State, Nebraska, New Hampshire, NYU, Ohio State, Ohio University, Oregon State, Penn State, Pitt, Purdue, Rice, Rutgers, San Diego State, San Jose State, Santa Clara, SMU, SUNY - Albany, SUNY - Binghamton, SUNY - Buffalo, SUNY - ESF, SUNY - Stony Brook, Syracuse, TCU, Temple, Tennessee, Texas A&M, Tulane, UC Berkeley, UC Davis, UC Irvine, UC Merced, UC Riverside, UC San Diego, UC Santa Barbara, UC Santa Cruz, UCLA, UConn, UNC Chapel Hill, University of Alabama - Birmingham, University of Cincinnati, University of Denver, University of Florida, University of Hawaii, University of Houston, University of Illinois at Urbana-Champaign, University of Maine, University of Maryland, University of Pennsylvania, University of San Diego, University of South Carolina, University of South Dakota, University of Virginia, University of Washington, University of Wyoming, USC, UT Austin, UT Dallas, Utah, Vermont, Virginia Tech, Washington State, West Virginia University, Wisconsin, Yeshiva