23 November 2022
Sneak Peek for Students and Parents (2023)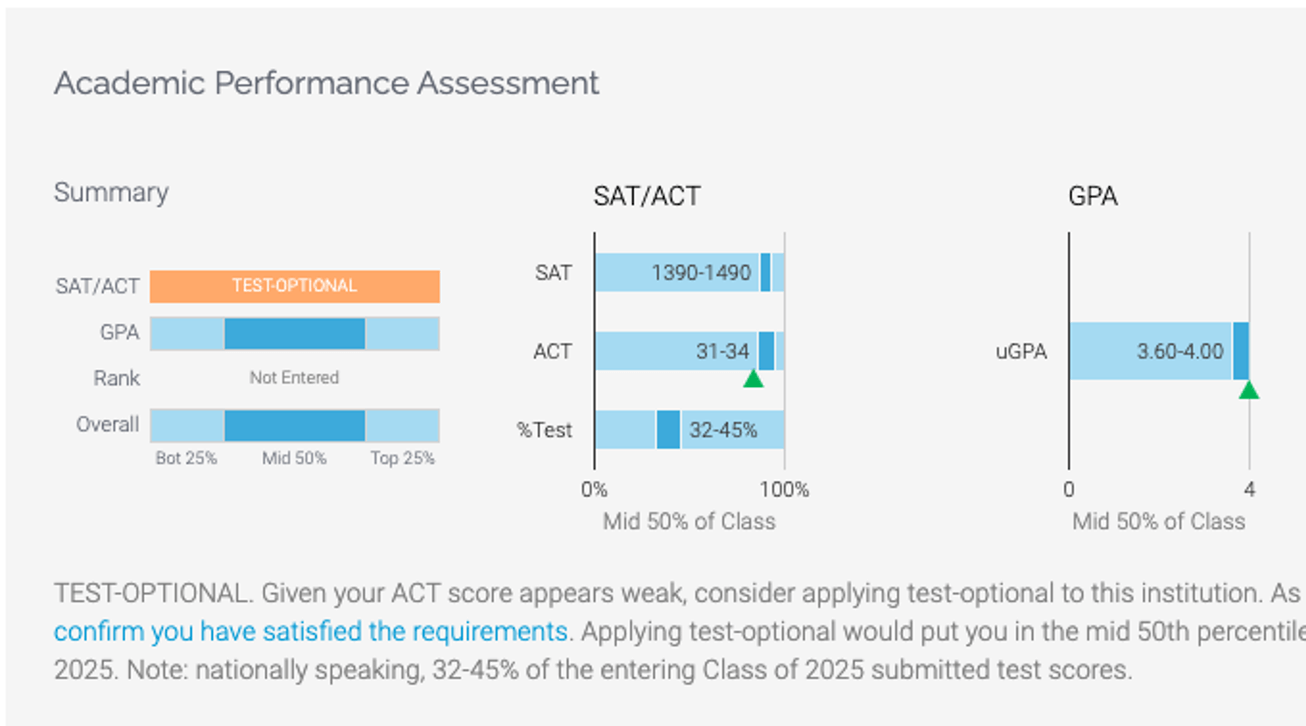 We're putting the finishing touches on the next edition of College Kickstart for Students and Parents and thought we'd give you a sneak peek. In addition to expanded school coverage, more tags and MixFixer™ enhancements, we're introducing enhancements to help you navigate an increasingly test-optional world.
---
What's New for Students and Parents in 2023
Expanded School Coverage
Our coverage universe now exceeds 700 four-year U.S. based institutions as we continue to enhance regional coverage based on customer feedback.
---
---
Tag Support in MixFixer™
You asked for it and you got it! The 2023 edition of College Kickstart now supports tags when searching for likely, target or reach schools.
---
Test-Optional Enhancements
For 2023, we've enhanced our industry-leading capabilities for navigating a test-optional world in two ways:
To help you get a sense for the degree to which an institution has "embraced" test-optional admissions, we've added a "% Test" section to the SAT/ACT chart to show you the percentage of the Class of 2025 entering class that submitted test scores.
We've refined our test-optional recommendation algorithm to always recommend applying test-optional when the score is below average or weaker than your GPA/rank.
We'll fill you in on the details in January. In the meantime, feel free to learn more about College Kickstart for Counselors, schedule a demo or check out what our customers have to say by clicking on one of the buttons below.